The 355th Wing at Davis-Monthan Air Force Base, Ariz., is pivotal in the overall mission of the A-10 Thunderbolt II, hosting the 354th Fighter Squadron and the Air Force's primary training squadron, the 357th FS.
Airmen assigned to the 355th Aircraft Maintenance Squadron's 354th Aircraft Maintenance Unit are responsible for 26 A-10s belonging to the 354th FS.
"Being a crew chief here basically means being the first hands on and the last hands off the jets when they are flying to make sure they are good to go and complete their sorties," said U.S. Air Force Senior Airman Noah Kincel, 355th AMXS A-10 crew chief. "Anything from landing gear to flight controls to the entire frame of the aircraft is something we touch and are in charge of."
Crew chiefs perform regular maintenance as well as pre- and post- flight inspections, so knowing the aircraft from top to bottom ensures the safety of everyone involved.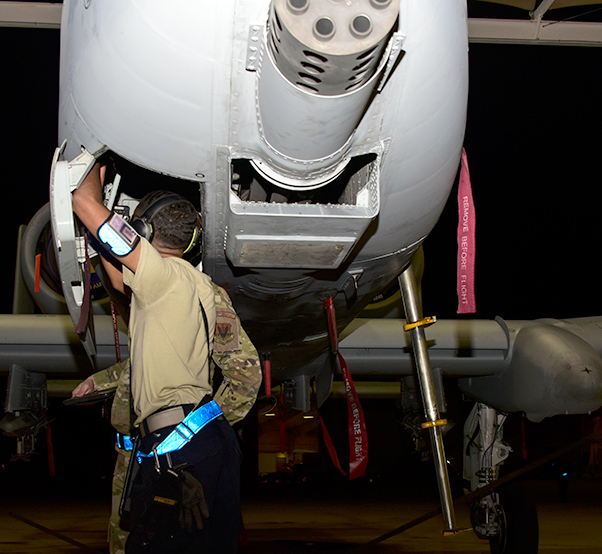 "We have to be able to look at everything on these jets and know what is going on," said Senior Airman Sean Pareene, 355th AMXS A-10 crew chief. "Being a crew chief means that you are the jack of all trades out on the flight line."
The 354th AMU has several different back shops to include avionics, weapons load, engine and others, but these specialized shops all receive help from and work with the crew chiefs.
"Any maintenance we do on these jets is critical," said Kincel. "There isn't a single component on the aircraft that we don't touch and they are all crucial to being able to fly."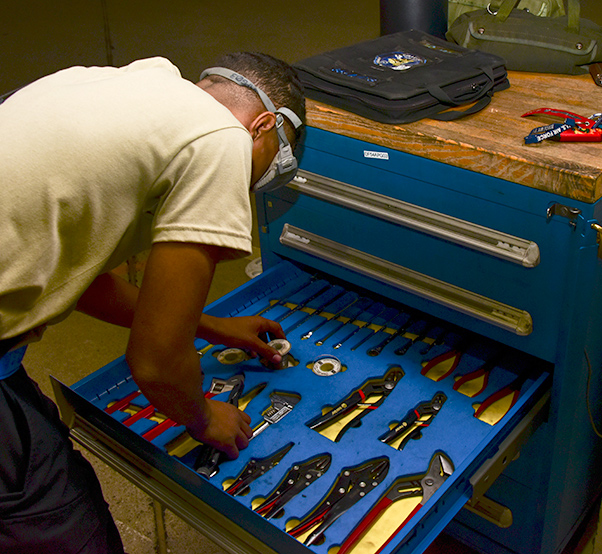 Crew chiefs are ultimately given the responsibility of keeping these aircraft ready to fly.
"Us putting these jets in the air allows Davis-Monthan and its pilots to be ready by getting those flying hours in, meeting mission requirements and staying ready to deploy and move in a global way," said Pareene.
The 355th Wing continues leading the Air Force in combat readiness and the hard work of crew chiefs assigned to the 354th AMU ensure the A-10s stay ready to rapidly deploy and wield global combat air power at a moment's notice.