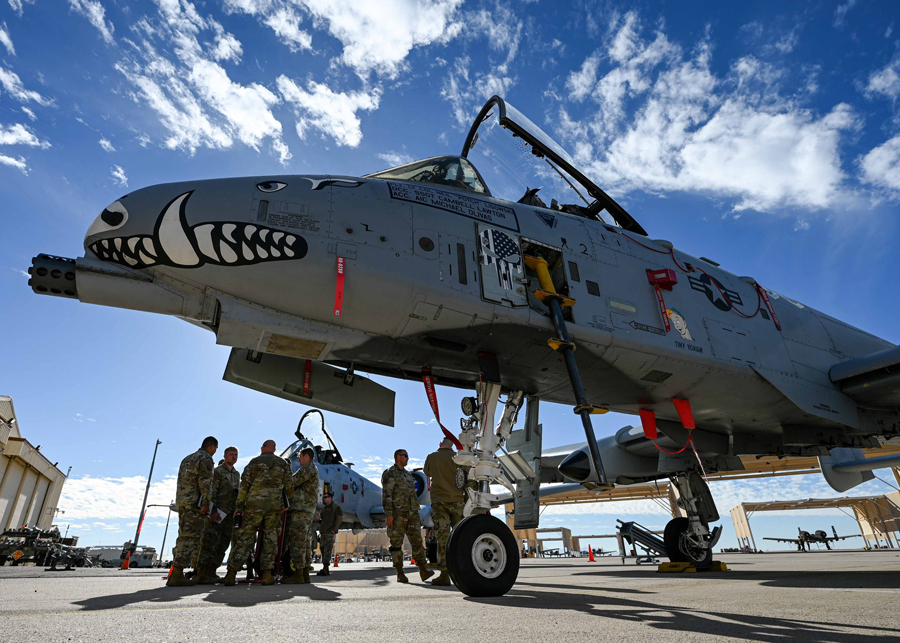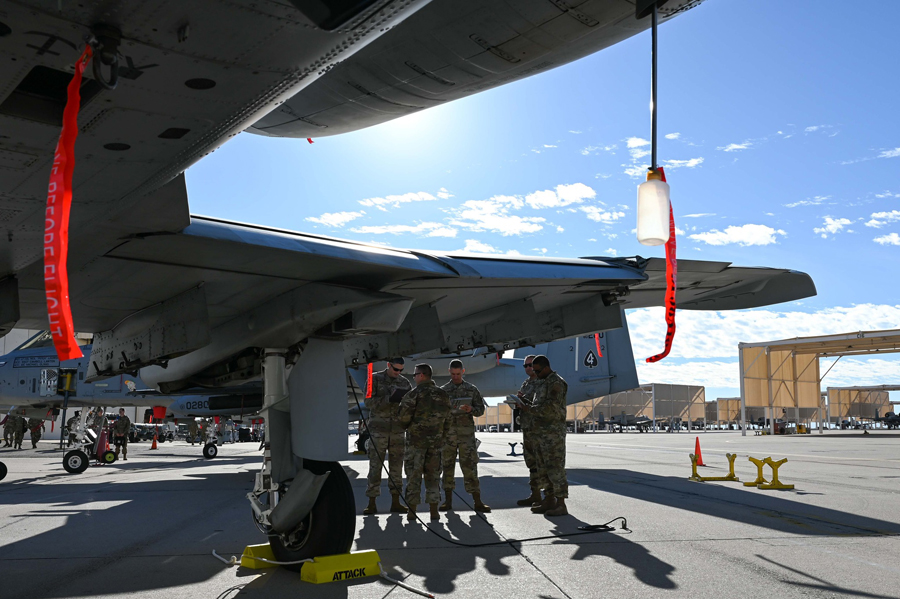 Air Force photographs
A-10 crew chiefs from Davis-Monthan Air Force Base, Ariz.,'s three squadrons competed against each other during the 355th Maintenance Group's fourth quarter crew chief competition.
Airmen were evaluated on dress and appearance inspections, their knowledge of the Air Force and A-10 while their aircraft were inspected on cleanliness and decorative elements.
Airmen from the 357th Fighter Generation Squadron won and were presented with the group's traveling trophy.