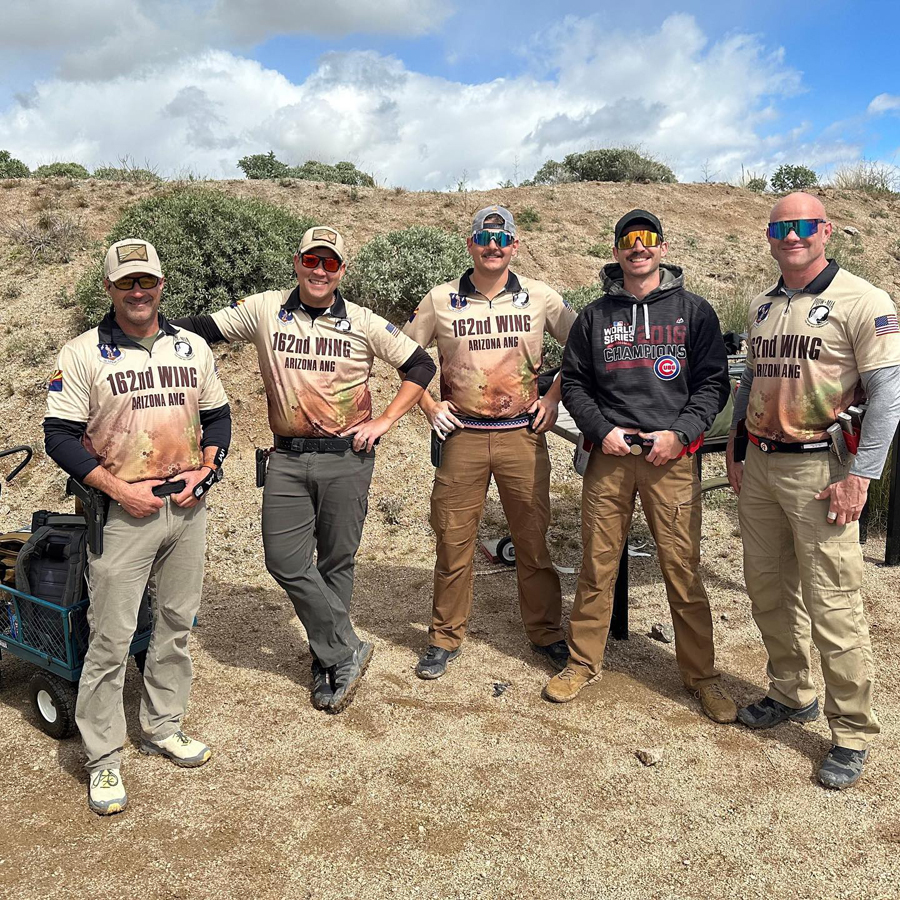 Air National Guard photograph
The 162nd Wing Pistol Team recently traveled to Mesa, Ariz., to compete against 180 shooters at the 2023 Western States Single Stack Championship.
The team fought through 14 stages over atwo days through a full gamut of weather (freezing temperatures, wind, rain and hail) and a wide variety of shooting challenges (50 yard targets, swinging targets that are also moving laterally on a track, and climbing walls).
The team brought home some hardware: Senior Airman Noah Knight Marlow took 3rd Place in C Class; Tech. Sgt. Cade Speroni took 2nd Place in D Class; Tech. Sgt. Dan McKeeth finished a respectable 11th out of 44 in C Class; Col. Brian Grasky finished 4th out of 24 in U Class.
Congratulations to the entire team on their outstanding performances!
If you're interested in trying out, practice is scheduled for 7 a.m., March 6 at Pima Pistol Club. Please check in with the Range Officer prior to meeting up at the shooting bay (typically Bay 4).