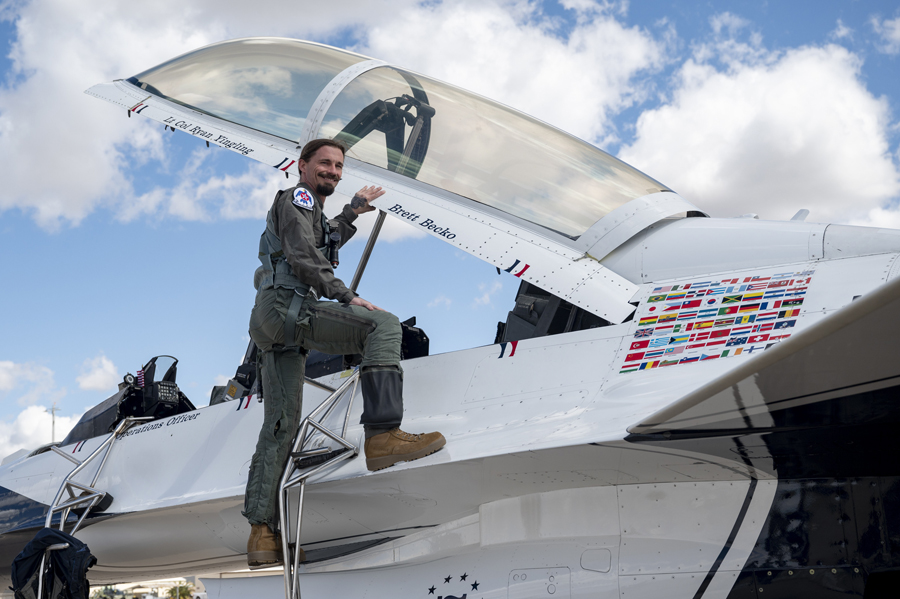 A 'Hometown Hero' is made up of an average citizen who positively impact their community. Tucson, Ariz., born and raised, Brett Becko is a selfless individual who focuses on helping homeless and underprivileged veterans get back on their feet.
Because of his dedication to helping others, Becko was selected as Tucson's 'Hometown Hero' by the U.S. Air Force Air Demonstration Squadron, the "Thunderbirds," after a nomination was sent in by his uncle, Marty Dains. Through this nomination, Brett was given the opportunity to participate in an F-16 Fighting Falcon orientation flight at Davis-Monthan Air Force Base, Ariz., March 24, 2023.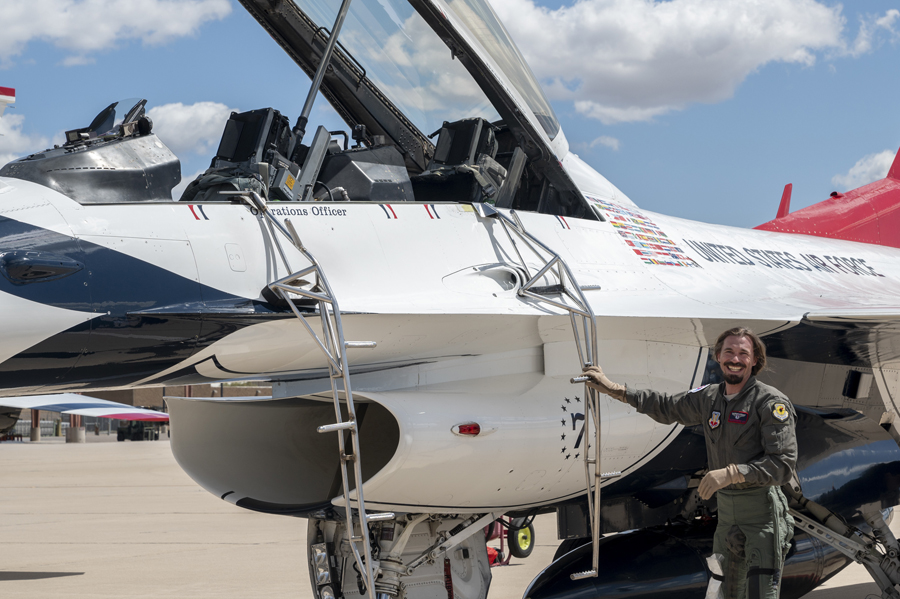 "He cares about the health and well-being of veterans who are not understood or supported by society," said Dains. "He helps provide them the same opportunities to live and enjoy the freedom they have made sacrifices for, just as he has."
Becko, a U.S. Army veteran, completed multiple tours in Afghanistan and Iraq. During his time in service, he developed post-traumatic stress disorder, but has learned how to cope with it over the years.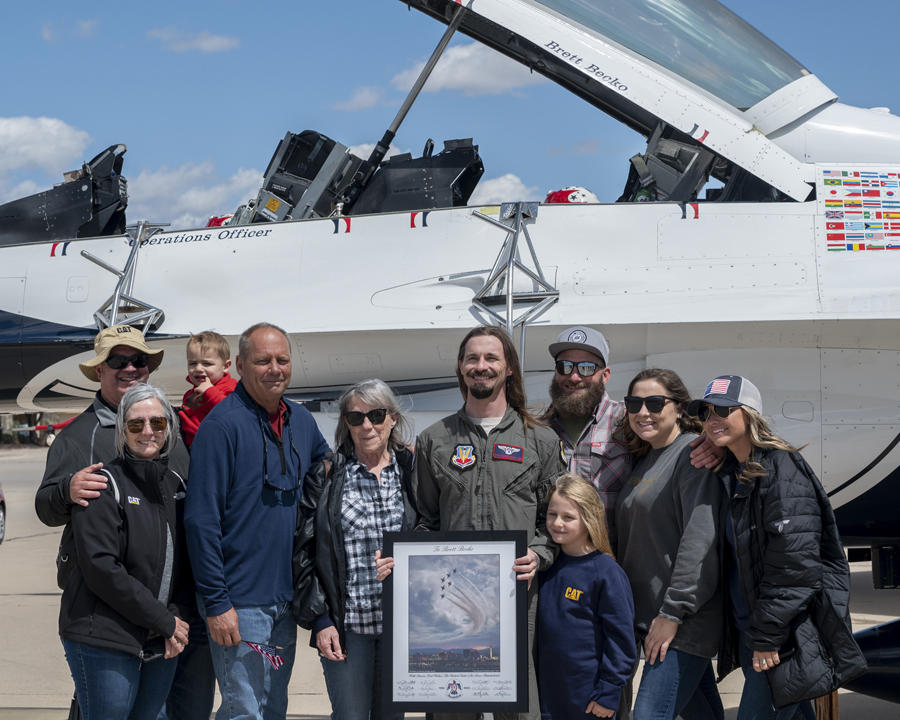 F-16s and A-10C Thunderbolt IIs hold a special place in Becko's heart, as they helped him return home safely to family and friends. The opportunity to fly in an F-16 was his dream come true, and the Thunderbirds' way to recognize and honor him for his model approach in life.
His experiences aided him in securing the role of peer support specialist at Tucson Veterans Affairs Medical Center, where he draws from his past struggles to connect with other veterans going through similar circumstances.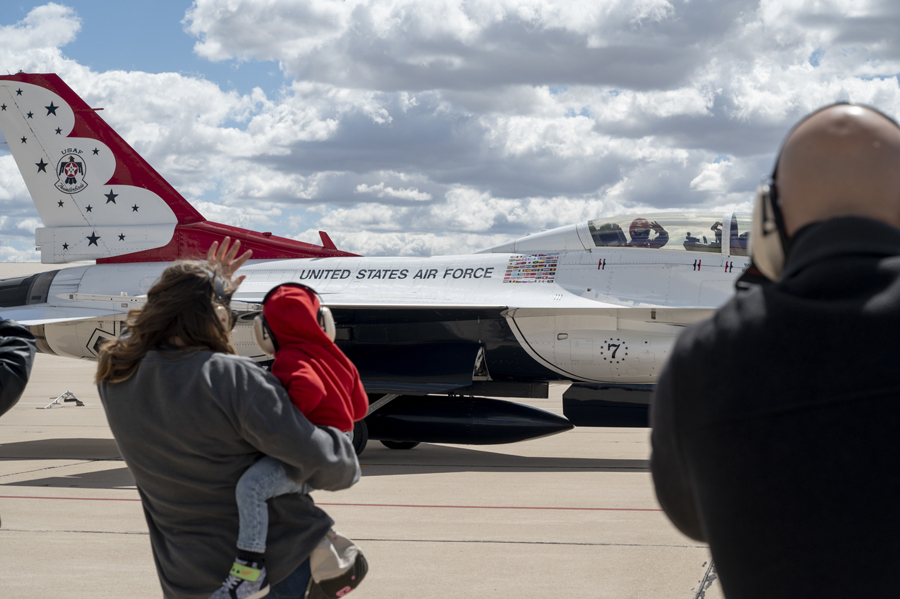 Dains described Becko as someone who never holds back from helping those in need, whether it be by providing meals or recommending shelters for the night.
"I spent almost three years [in] Iraq and Afghanistan, the majority of which was spent on patrol bases or outposts," said Becko. "To be someone who has been on the ground and in trouble, I can't describe what this means to me with what I've been through and what I've dealt with."
Becko regularly checks in with more thasn 100 homeless veterans to provide the support they may need. The Thunderbirds thanked Becko for his time in service and continued commitment to serving local veterans.