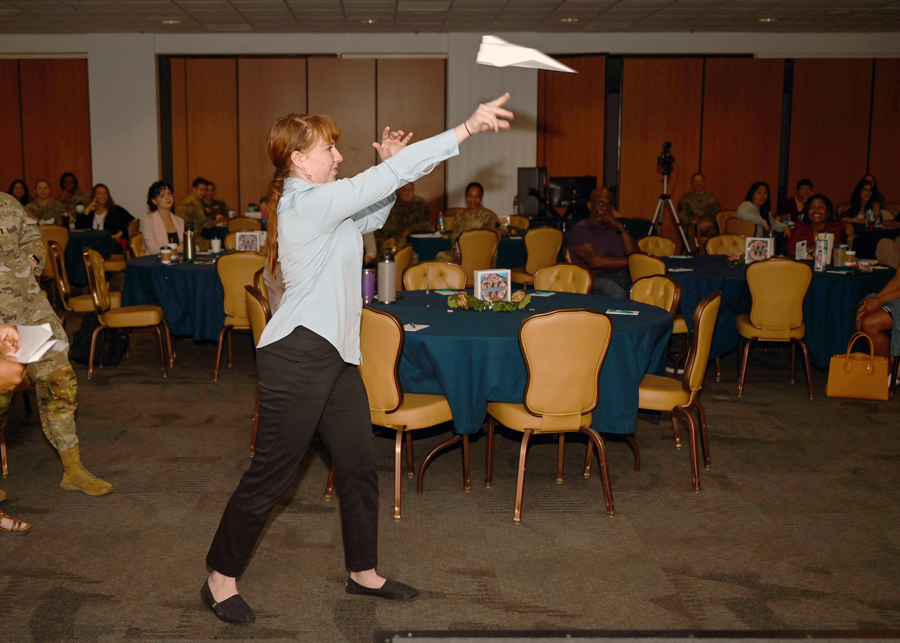 The second annual Women's Leadership Symposium was hosted by the 355th Wing's Diversity and Inclusion Council and the Women Inspiring the Next Generations (W.I.N.Gs) DM Chapter, at Davis-Monthan Air Force Base, Ariz., March 28-30, 2023.
A wide variety of speakers from across base, ranging from an airman with less than three years' time in service to a colonel who oversees an entire group, focused on the symposium's three main themes; empower, thrive and evolve.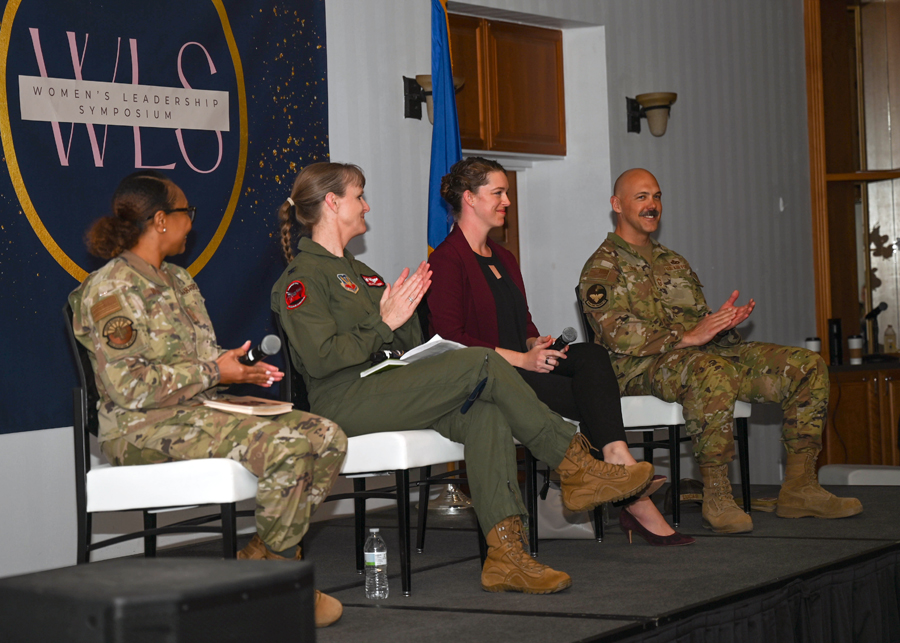 Chief Master Sgt. of the Air Force JoAnne S. Bass kicked off the symposium as the opening keynote speaker. She hosted a question and answer session, and empowered attendees with her experiences throughout her career.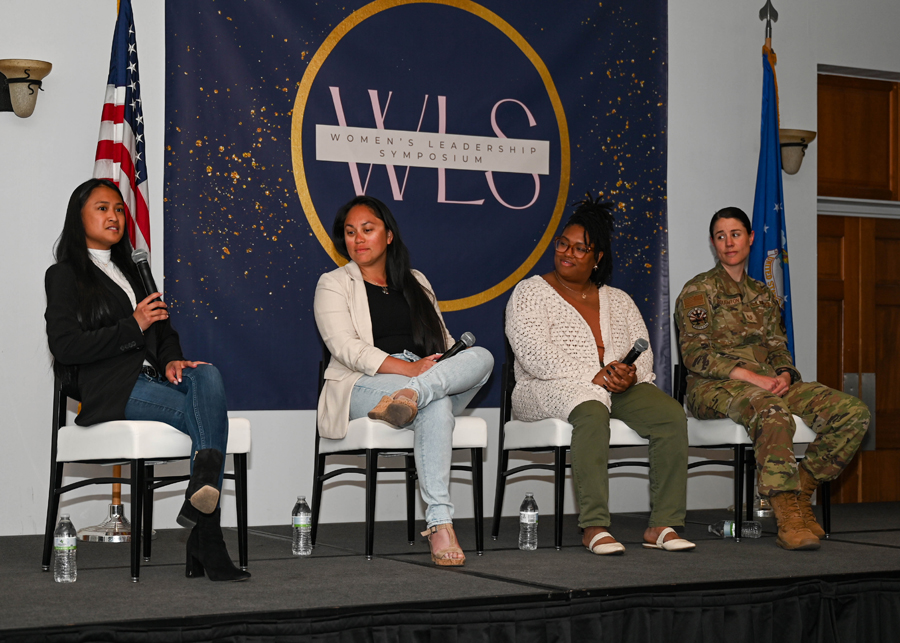 "Focus on what's in front of you," Bass said during her speech. "Make your organization better, make yourself better and success will come."
This year's symposium was organized by Master Sgt. Robin Dockstader, 357th Fighter Generation Squadron aircraft section chief and W.I.N.Gs president, with one main goal in mind; connect.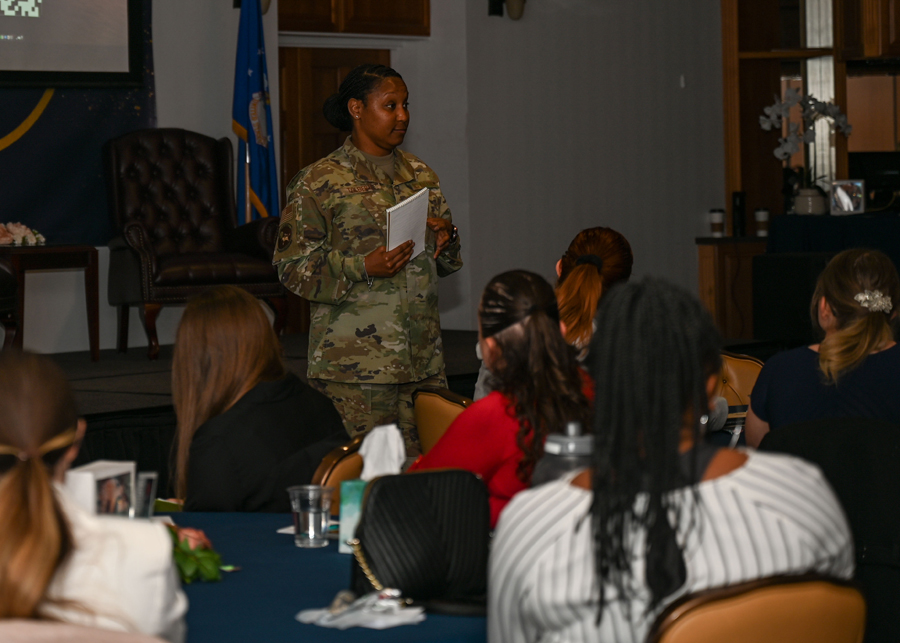 "I hope that attendees walk through these doors and learn a lot of things," Dockstader said. "When they walk out, I want them to have made at least one connection."
By creating an environment that fosters meaningful conversations, the symposium tackled uncomfortable topics, highlighting how far the Air Force has come in its inclusion, development and treatment of all Airmen.
"When I got to my first duty station as a crew chief, I didn't have female leadership," said Dockstader. "I had to learn how to stand up for myself and now that I am in a leadership position, I can be that example for my Airmen."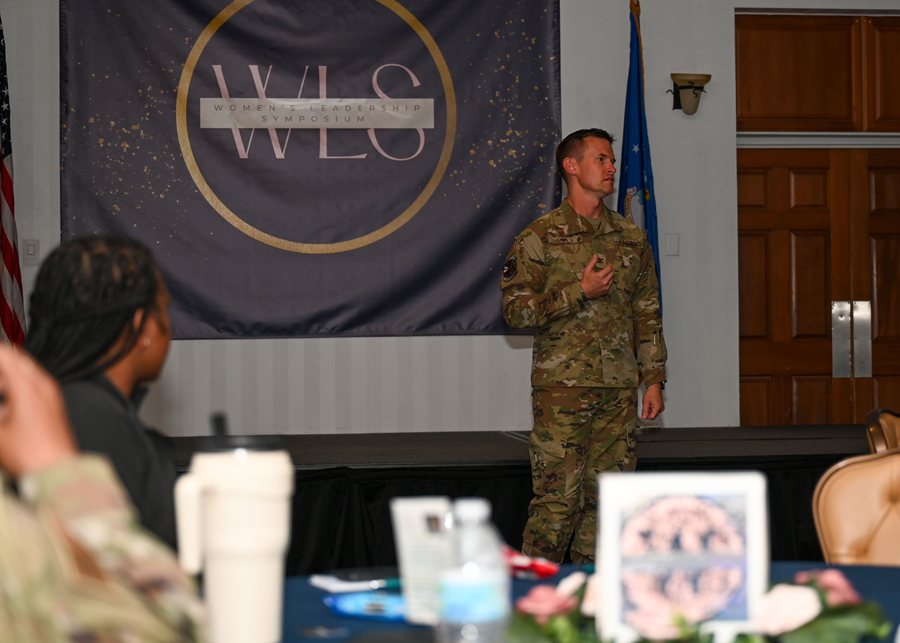 As a section chief and W.I.N.Gs president, Dockstader aims to create a healthier environment for all current and future Airmen by evolving the culture and hosting empowering events.
Attendees were able to network with each other and engage with speakers to better their understanding of leadership, as well as the current state of the Air Force culture from the perspective of varying individuals.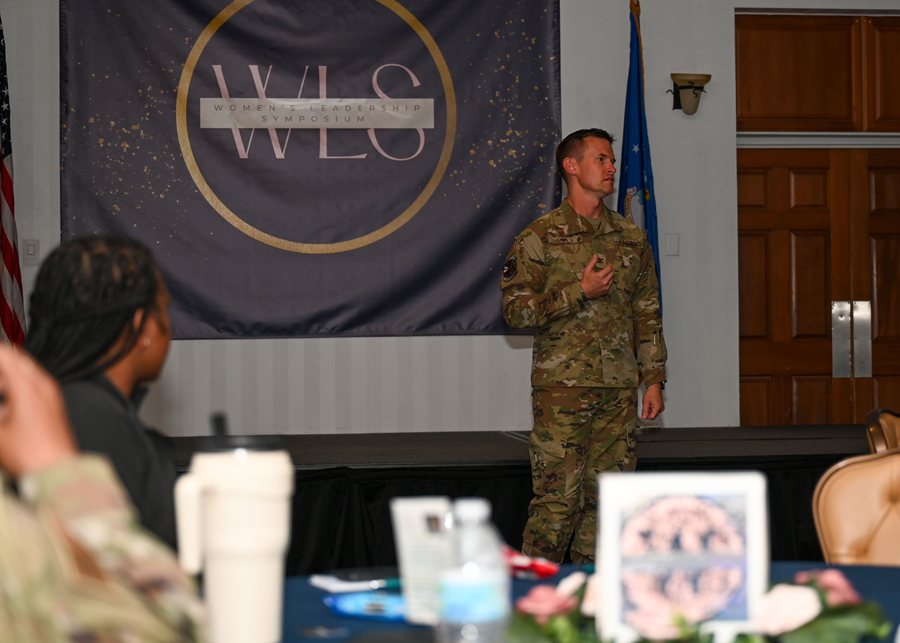 This form of connection encouraged attendees to evolve into more cognizant leaders, aid their Airmen and develop a more inclusive and lethal Air Force.