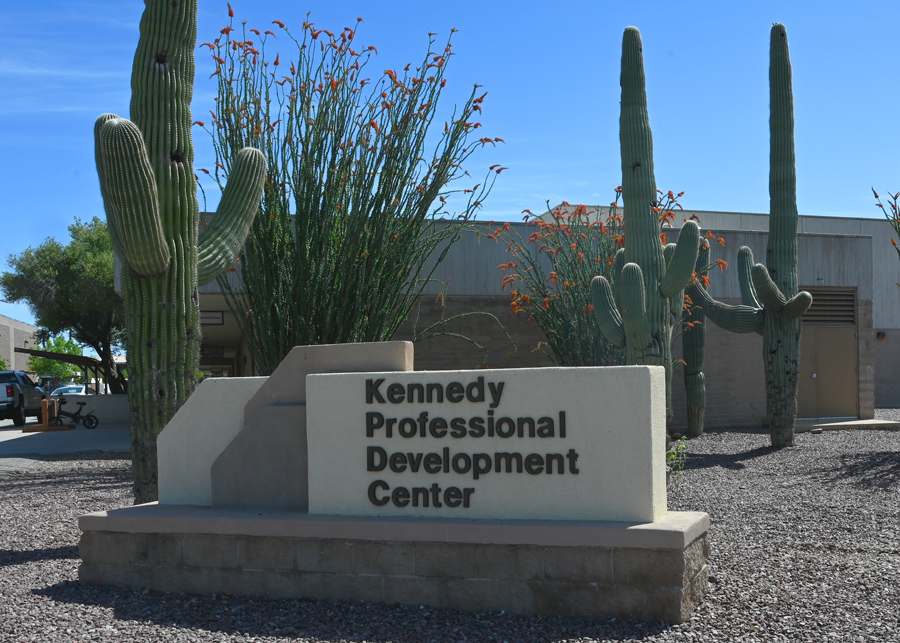 "To stay in or get out," you think to yourself.
"Tap, tap, tap." Your finger beats the tune of your thoughts. You have invested so much time in your career, countless hours upholding your training and fine-tuning your skillset with experiences.
Family. Education. Medical care.
Torn between a rock and a hard place, you do not know your options.
Here to answer all Air Force Reserve questions, in-service recruiters are embedded in the 355th Force Support Squadron and can be found in the Kennedy Professional Development Center on Davis-Monthan Air Force Base.
"I served active duty for 14 years and had no idea what the Reserves had to offer," said Tech. Sgt. Jeremy Tietz, 353rd Recruiting Squadron in-service recruiter. "Now as a Reservist, I am still able to wear my uniform, have benefits and can retire from the Air Force."
In line with the 2,400 total force recruiters worldwide, Tietz enhances the recruiting by increasing service member awareness of the Reserves and demonstrating a strong community presence.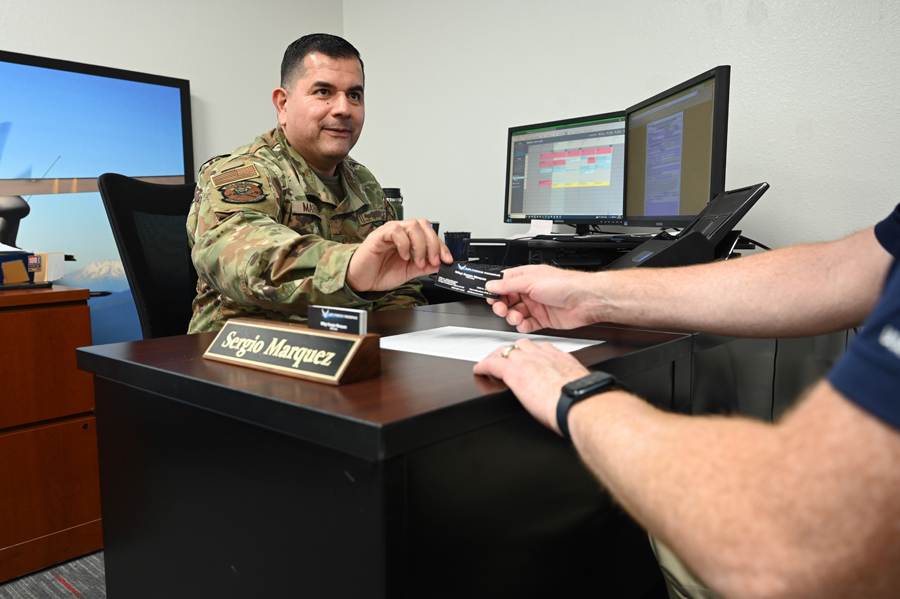 "I give service members the opportunity to see what is available to them in the Reserves," Tietz said. "I am not somebody who's going to pressure an individual to join, but give an opportunity to ask questions and show them the advantages to holding their military status part-time."
The AFR offers career flexibility and military benefits across 200 career fields, without losing previous military experience.
Master Sgt. Sergio Marquez, 353rd Recruiting Squadron in-service recruiter, expressed how the six months of Tricare Prime medical insurance he received from the Reserve helped his family when he transitioned from active duty ground transportation to the Reserves.
"The Reserves is the best kept secret," said Marquez. "You get all the benefits of active duty, but do not fall under an active duty command. We fall under the Air Force Reserve Command."
Similar to Air Combat Command's mission to organize, train and equip Airmen who fight in and from multiple domains, the AFR has played a vital role in every U.S. conflict for the past 75 years, as of April 14.
With Reserve contracts as short as one year, and options to quit early, the AFR accepts applicants from all joint services. This integration brings greater diversity and perspective to the larger fight.
For additional Air Force Reserve inquiries and retaining your Blue, please contact Tech. Sgt. Jeremy Tietz (last names A through K) at Jeremy.Tietz.1@us.af.mil or Master Sgt. Sergio Marquez (last names L through Z) at Sergio.Marquez.1@us.af.mil.