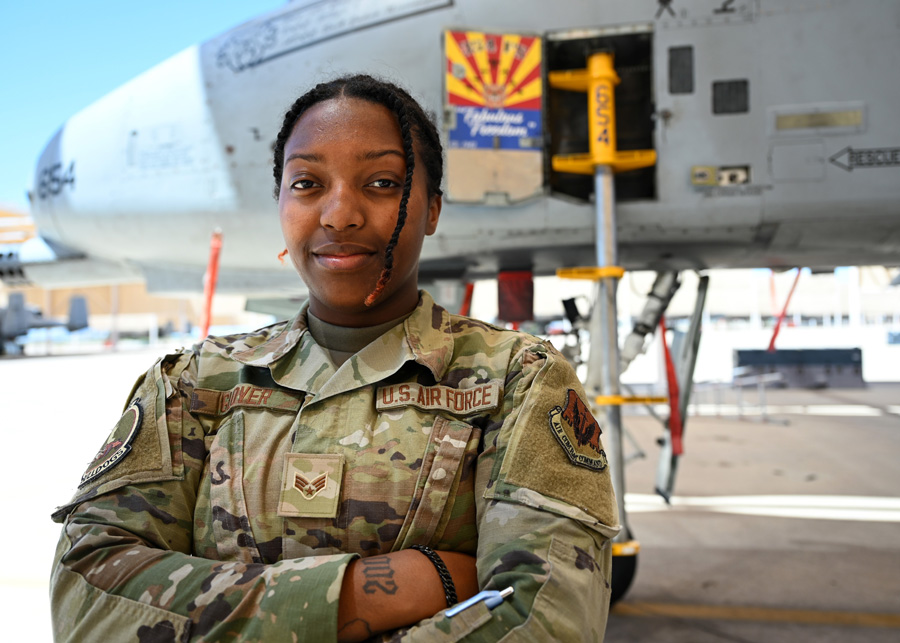 As Wednesday morning surrendered into the afternoon, it was a normal March day for Senior Airman Gabrielle Glover.
CRASH! Right in front of her eyes, a vehicle collided into a motorcyclist … parts, shards and people thrown from impact.
A crowd gathered, but confusion prevailed as it often does in times of crisis.
"I could see how much blood there was, people just standing there and how everyone else drove past," recalled the all-source intelligence analyst assigned to the 354th Fighter Squadron. "I just thought to myself, 'somebody has to do something'."
That somebody was Senior Airman Gabrielle Glover.
Smashed into the ground, Glover saw a motorcyclist bleeding out from his leg injury.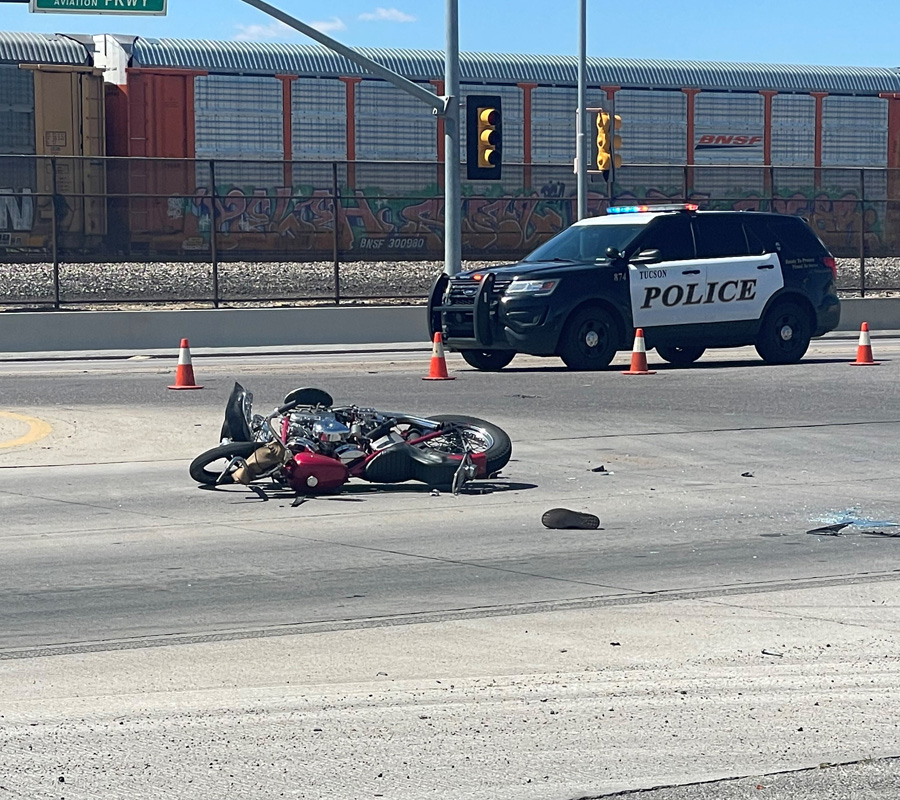 "At that moment, I remembered the training I received in Basic Military Training," said Glover. "I saw everyone looking confused so I immediately did what I could."
At BMT, Glover, and every BMT graduate, was strategically trained in tactical combat casualty care. Her training was designed to save wounded service members in combat situations. As a transferable medical skill, TCCC teaches techniques like tourniquet application, wound packing, airway clearing and rapid casualty assessment.
Without thinking, Glover removed the sweatshirt she was wearing, and tightened it around the motorcyclist's leg, immediately stopping the bleeding and saving his life.
"I am super proud of her. This is not even work related, it's just her character on full display, helping people in need," said 2nd Lt. Anthony Flood, 354th Fighter Squadron chief of intelligence. "Her doing the exact steps needed shows how professional and people-caring she is."
Glover's action showcases her integrity, which is also an Air Force core value.
"This is a great display of her embodying the Whole-Airman Concept," said Flood. "For her to put other people's lives ahead of her own without a second thought shows wingmanship, camaraderie and teamwork are among the highest priorities for her, which is great for us here at the fighter squadron."
At the fighter squadron, Glover customizes training scenarios for the A-10C Thunderbolt II pilots based on collected intelligence. Glover fulfills the continuous effort from the Department of Defense to control the air, space and cyberspace, with her key role in the intelligence community.
With lethal accuracy, Glover equips the pilots with real-life information, replicating battle spaces that the pilots will likely encounter in their upcoming missions, which is also an Air Combat Command priority.
In mid-September, after a quick lunch and reset from her work, Glover pulled the door to her apartment shut. She turned to face the hot outside air. But her eyes immediately locked onto a multi-vehicle accident just below her apartment's balcony.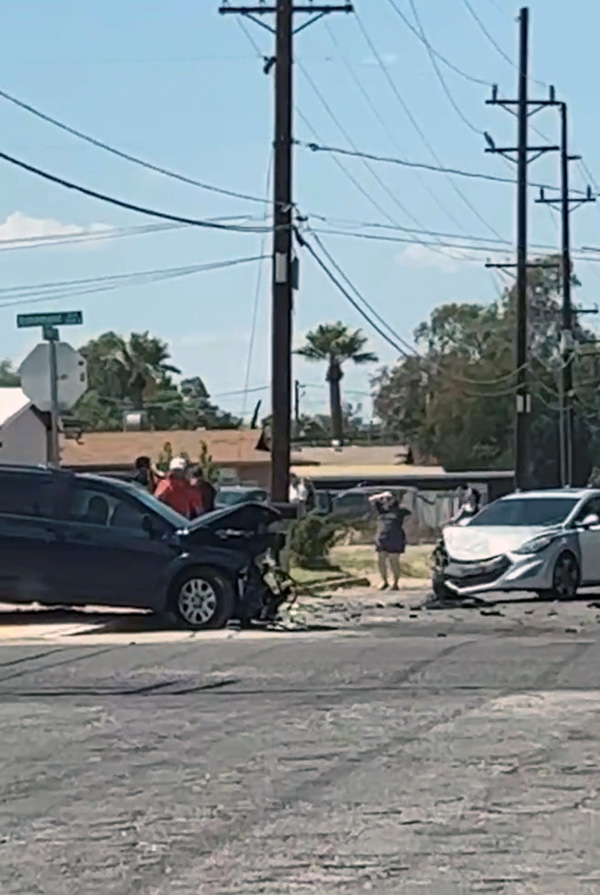 A second accident in less than six-months.
Like muscle memory, Glover sprinted to the hit-and-run style scene.
Glover approached the burning vehicle where she quickly assessed the pregnant female driver as confused, but otherwise unharmed. The victim was on her way to a 38-week routine prenatal appointment.
Glover pulled the door handle, but it was barred shut. She leveraged her foot on the vehicle frame and heaved again. This time, the door cracked open.
With the vehicle still in flames, Glover carried the victim out of the burning car and to safety.
"I just wanted to make sure everyone was okay," said Glover. "I know if it was me in that situation, I would have wanted someone to do the same for me."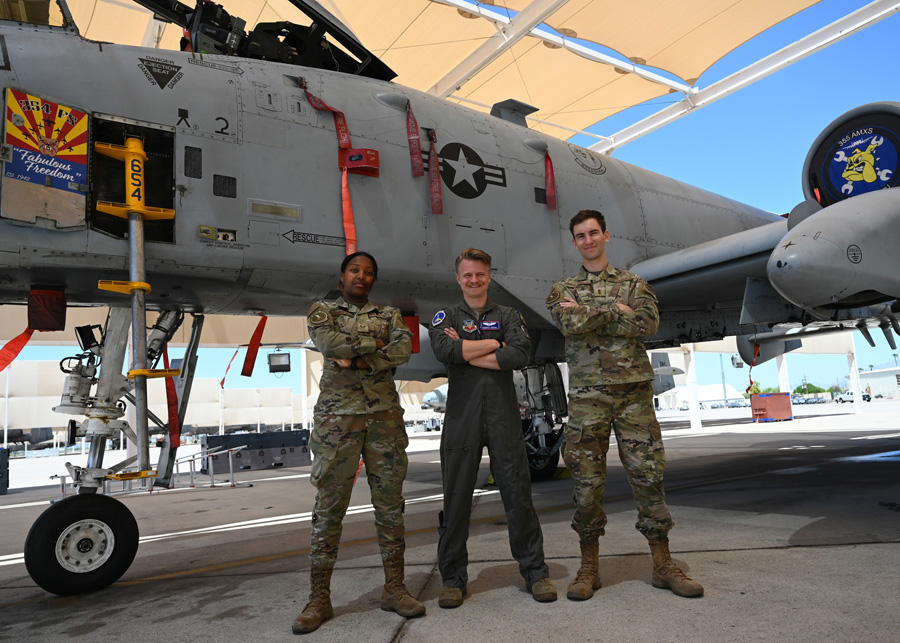 Glover then realized the hit-and-run suspect, who damaged four other vehicles prior to the accident Glover discovered, had serious injuries to his head. Without a second thought, she assembled a make-shift bandage out of bed sheets and administered aid to his wound.
Once all the injuries were addressed, Glover took charge of the scene until emergency services arrived.
As the suspect realized the police were arriving on scene, he took off running. But Glover, who was one-step ahead of him, stuck her leg out in front of his running feet. The suspect fell to the ground and was apprehended by police.
Glover's decision and courage to help injured and endangered community members, even when other observers took the easy road and drove on, is a principle trait highly valued as a service member in the U.S. Air Force.