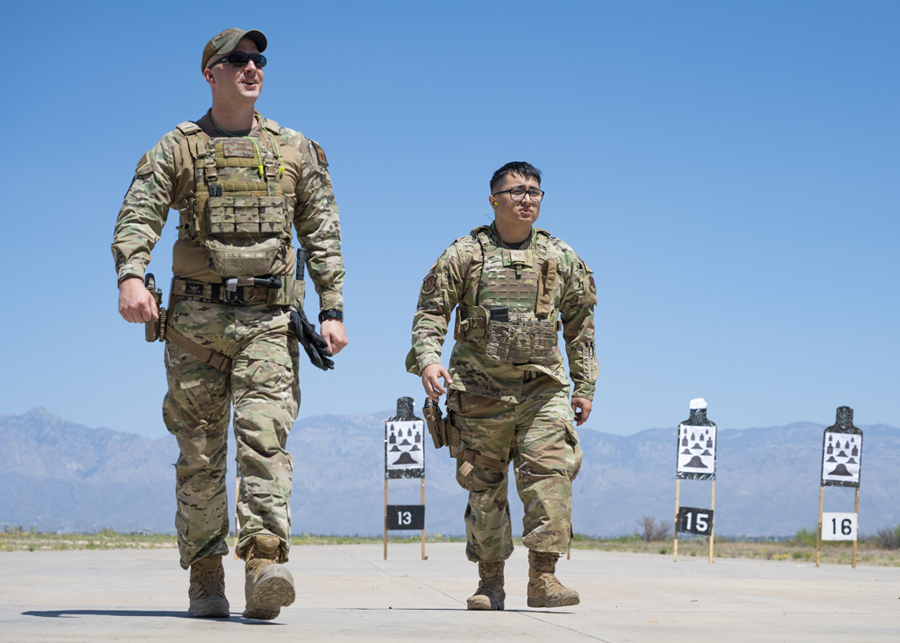 The Defenders of the 355th Security Forces Squadron may be called upon to respond to a variety of threats at a moment's notice. They must possess a level of firearm proficiency that keeps them fit to fight at any time or place.
The Security Forces Qualification Course is a standardized firearms training event that was developed and tested over the course of a full year at 15 different bases, including Davis-Monthan Air Force Base Ariz.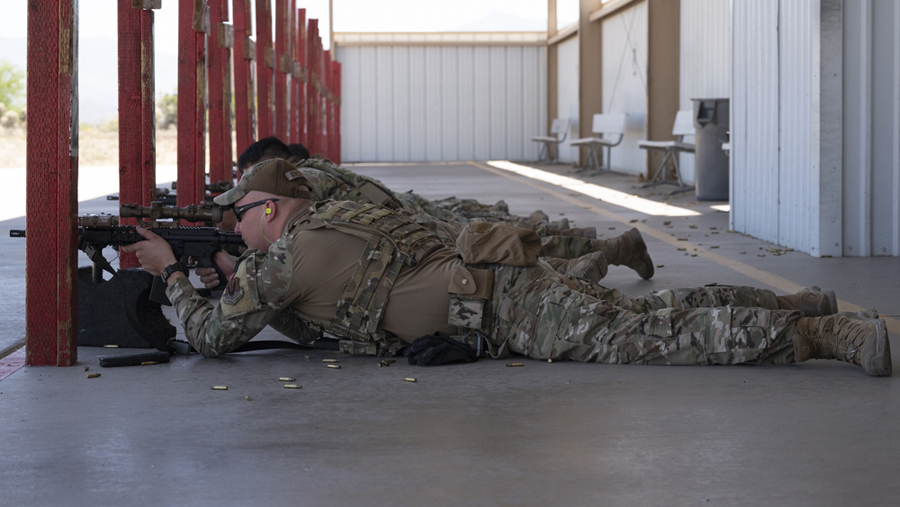 This year-long training event sharpens a variety of technical skills and consists of four training phases and two additional blocks for extra training. Prior to the SFQC, defender training was limited to a one-day event that made it difficult to retain firearm proficiency.
"With defenders firing every quarter, they are going to get more trigger time and are actually able to implement the techniques they learn in the classroom and on the range," said Tech. Sgt. George Henry, 355th SFS non-commissioned officer in charge of Combat Arms. "Coming in once a quarter, they are learning how to engage targets close up, in night-fire and then actually doing their qualification."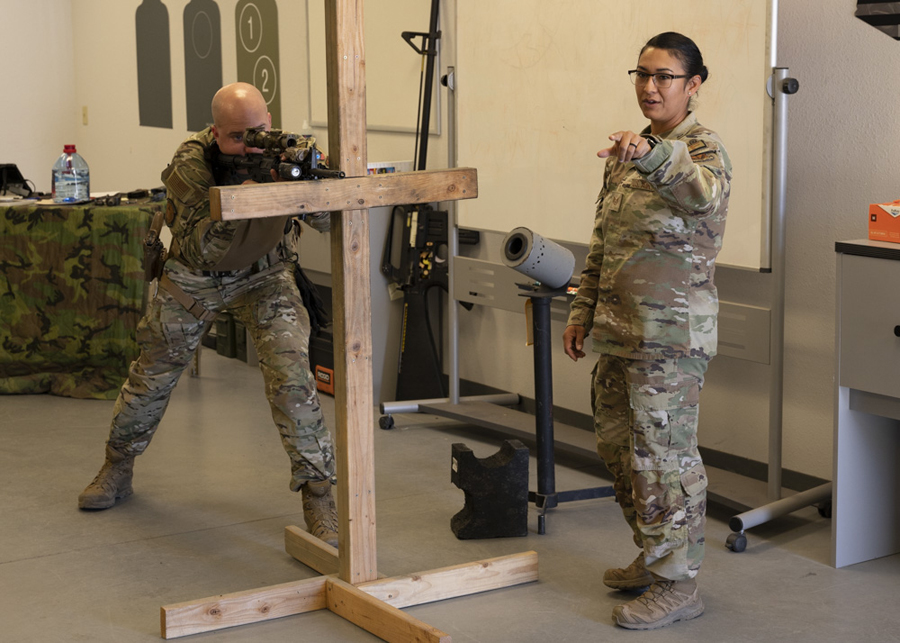 The four phases of the SFQC include: Carbine Marksmanship Fundamentals Training, Carbine Short Range Combat Training, Carbine Limited Visibility Training and Carbine Marksmanship Qualification.
Carbine Marksmanship Fundamentals focuses on proper marksmanship fundamentals to include breath control, trigger squeeze, sight picture, sight alignment and follow-through.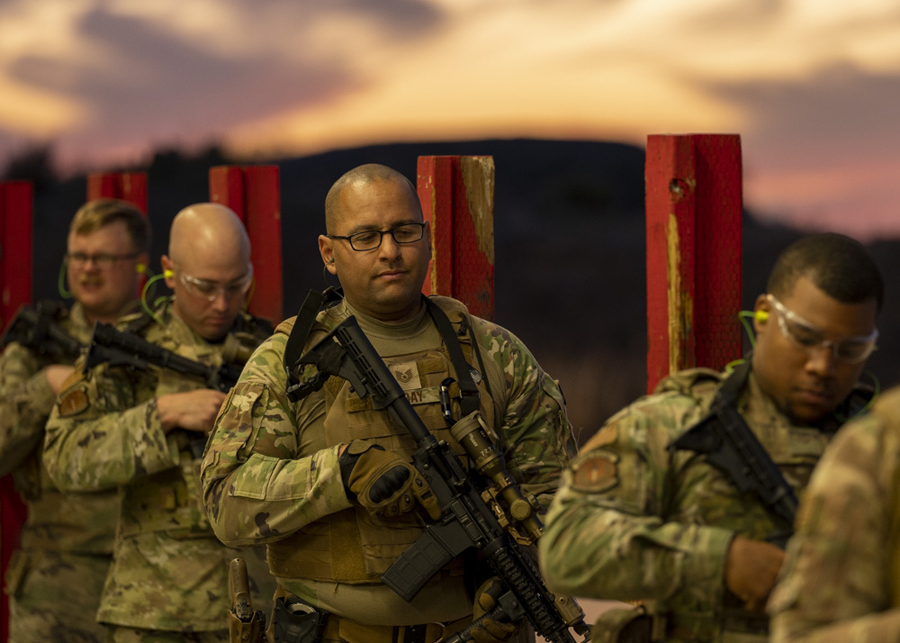 "The SFQC helps me be a lot more confident firing weapons with both my dominant and non-dominant hand," said Staff Sgt. Michael Cotugno, 355th Security Forces Squadron defender. "The course is a lot more in-depth in terms of developing fundamental mechanics."
Carbine Short Range Training includes engaging single and multiple targets while assessing threat determination in the line of fire.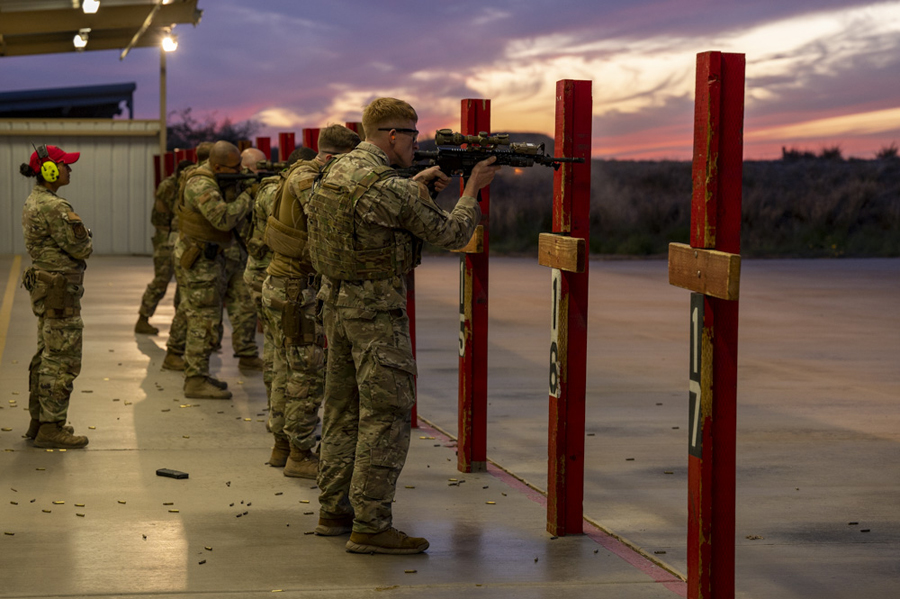 Carbine Limited Visibility Training is centered around engaging targets in environments where visibility is low due to darkness, smoke, dust or other conditions.
The Carbine Marksman Qualification event culminates the year of training in a final test, consisting of a timed 100-round course engaging targets at distances varying from 25 meters to 300 meters.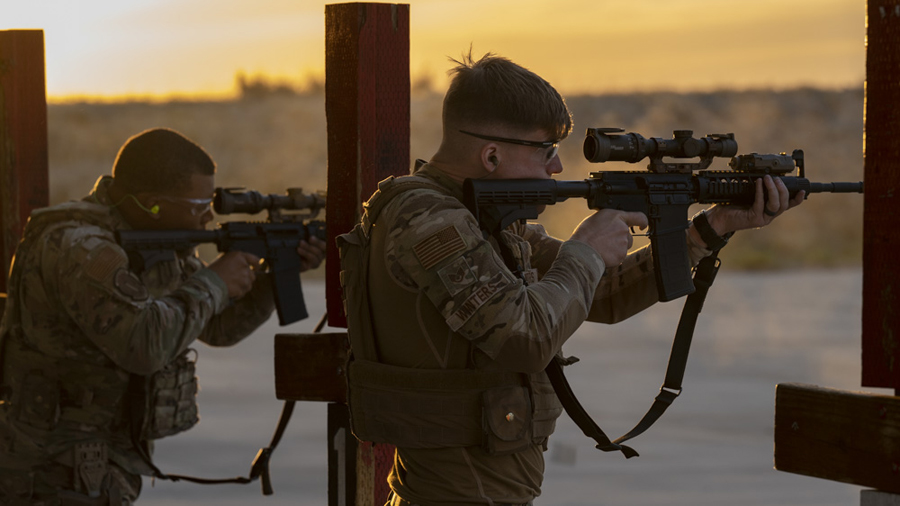 The two additional blocks of training are; Air Force Force Generation reset and the Security Forces Basic Qualification Course.
AFFORGEN reset is a course held for defenders that return from deployment to refresh their training requirements they missed while serving on their deployment.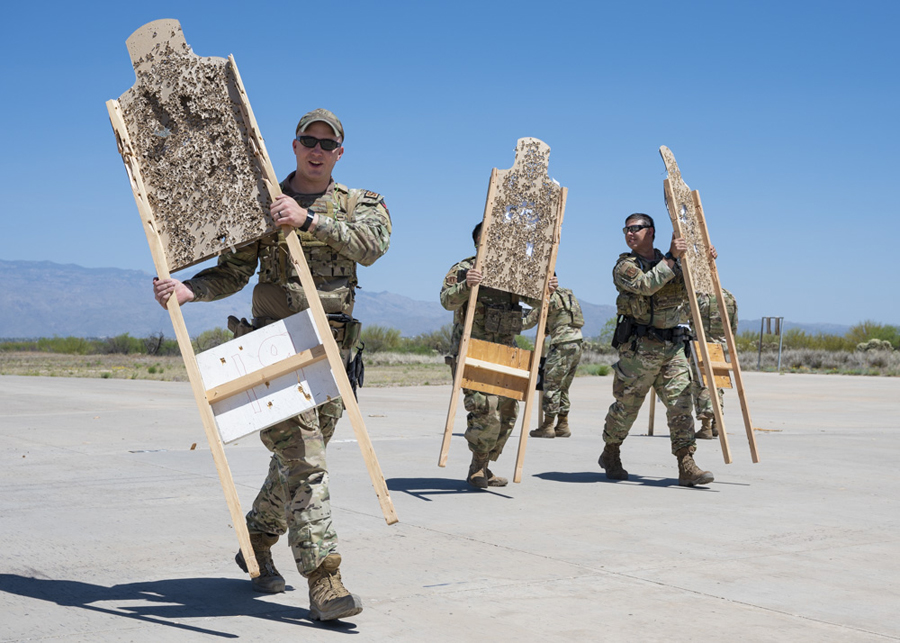 SFBQC is designed to reintegrate old and new defenders into the Security Forces Qualification Course. Defenders now complete SFBQC during their tech school. Defenders that have been away from the career field or have been unable to fire for 12 months are also required to complete SFBQC to refresh their skill sets.
The SFQC is now being implemented throughout the Air Force after test bases demonstrated great improvements in Airmen qualification rates and shot groupings, all with minimal to no instructor assistance.
With more advanced weapons training, defenders will be better equipped to protect the Airmen and assets that are vital to the Air Force's mission.