Davis-Monthan Air Force Base, Ariz., celebrated its newest selection of master sergeants at the Community Center, May 31, 2023.
Of 28,831 U.S. Air Force technical sergeants eligible to be promoted, 4,998 were selected.
Promotion to master sergeant marks an Airman's first step in assuming the senior non-commissioned officer's duties. Master sergeants are technical experts in their career field and have transitioned from front line supervisors to team mentors and leaders.
Congratulations to the selectees: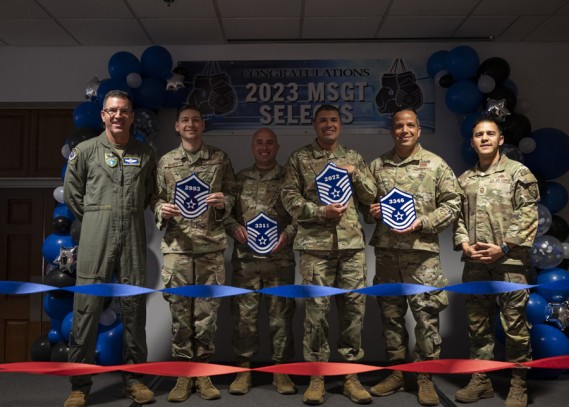 12th Air Force (Air Forces Southern)
Joshua Barich
Elias Carreon
Brandon Cook
Jerel Dy
Maximiliano Estrada
Orvil Velazquez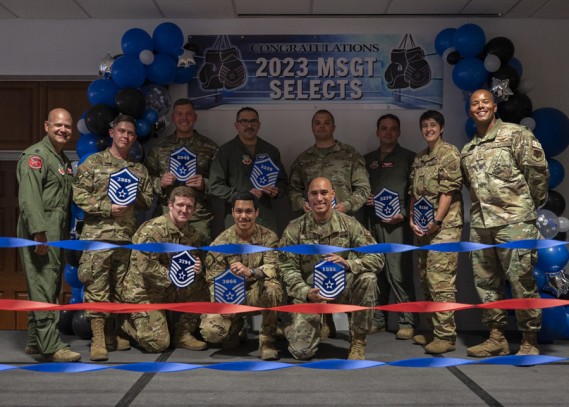 55th Electronic Combat Group
Skyler Ayers
John Gallagher
Joshua Geissler
Sean Nelson
Joshua O'Donnel
Sergio Padilla
Logan Rollins
Ryan Thompson
Florentine Tirino
Robert Wood II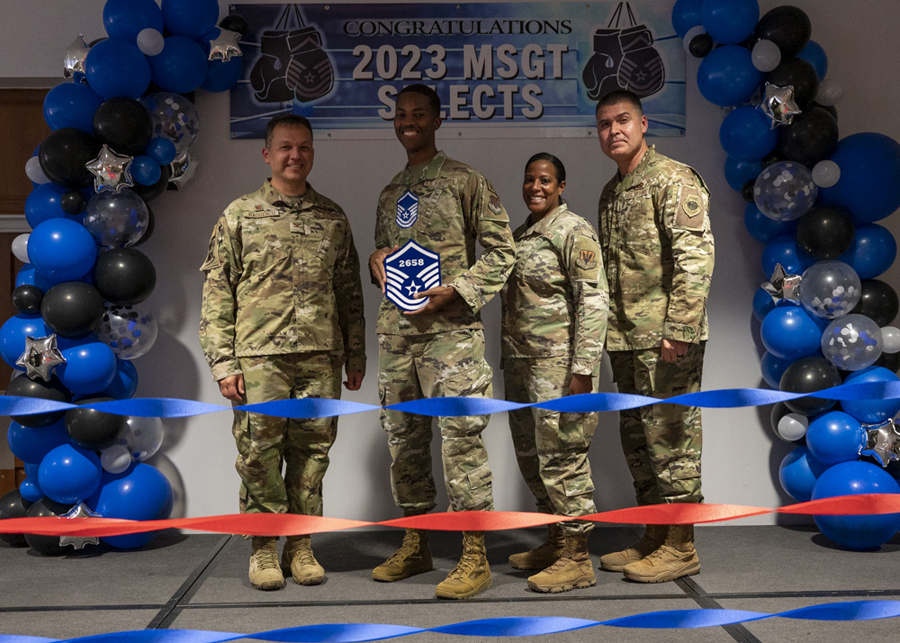 25th Operational Weather Squadron
Marcos Coronel
Jacob Kincade
Leo Murphy IV
Melissa Sicairos
355th Operations Group
Henry Crankshaw V
Cheyenne Nelson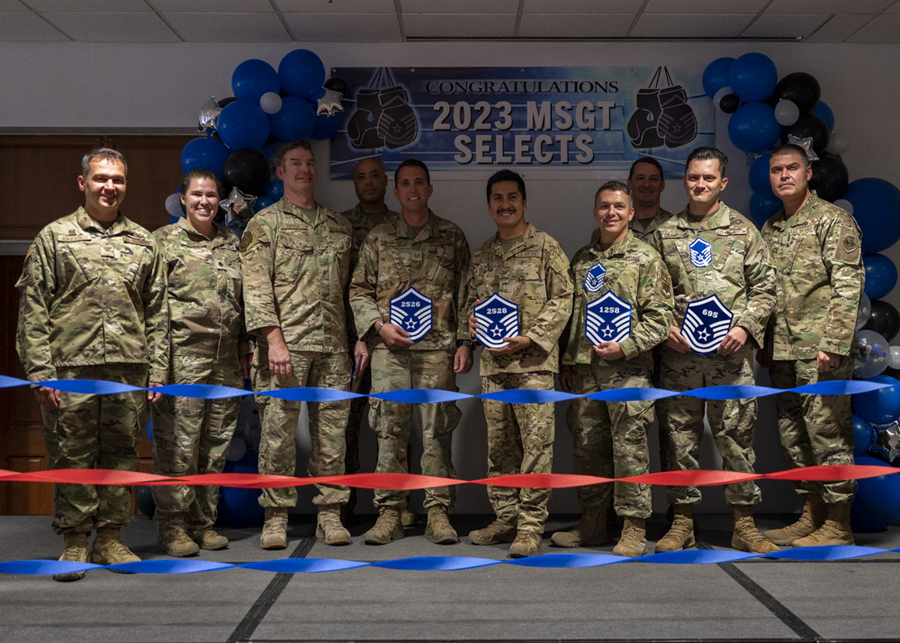 563rd Rescue Group
Edward Alexander
Travis Crawford
Kevin Davis
Edgar Elizalde
Luis Gomez Duque
Harvey Gonzales
Michael Marquez
James Tuttle
Zachary Yoakam
Wallid Zaioun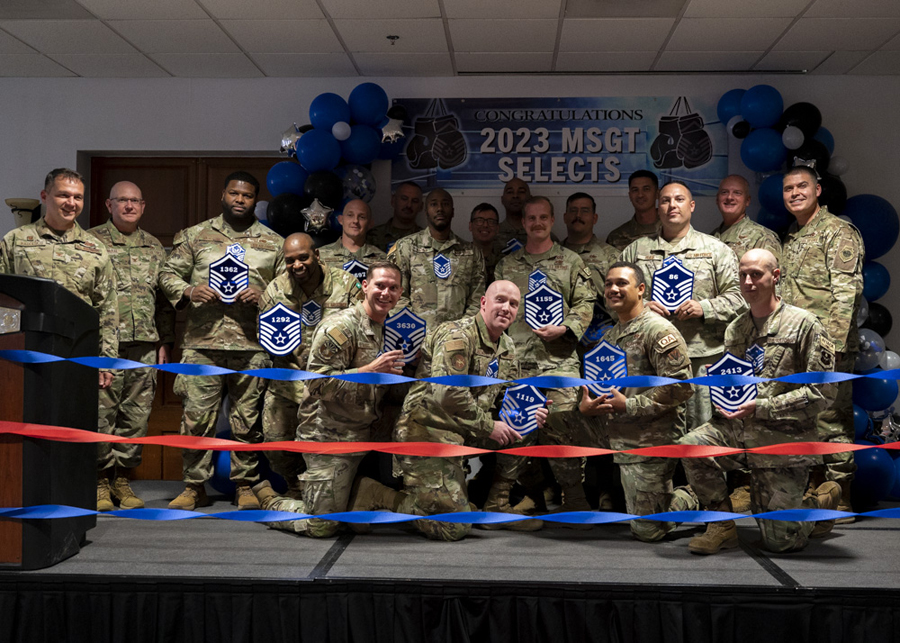 355th Maintenance Group
Daniel Aguirre
Gregory Brogden
Stephen Broussard
Christopher Clary
Joseph Deangelis
Steven Dores
Julian Evans
Joshua Freeman
Jason Gaston
Julius Holmes
Richard Haun
Christopher Judge
Robert Keller
Cayman Kidwell
Brandon Massey
Carlton Mangrum
William Pence Jr.
Caleb Ross
Anthony Rueb
Zachery Shoemaker
Tyler White
Jared Wolf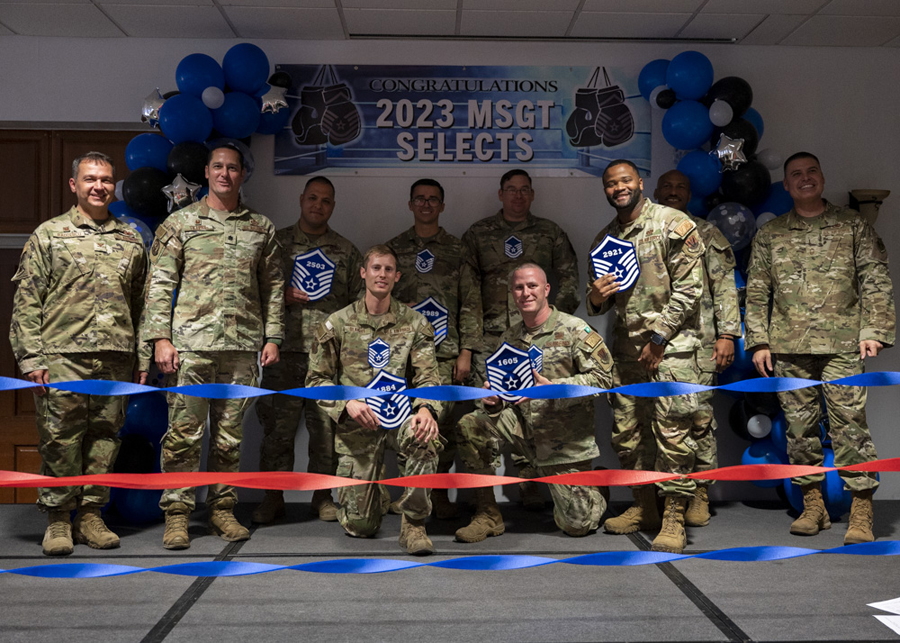 355th Mission Support Group
John Decker
George Henry III
Samuel Park
Michael Patterson
Justin Peattie
Zacharie Slaight
Andres Thomas
355th Medical Group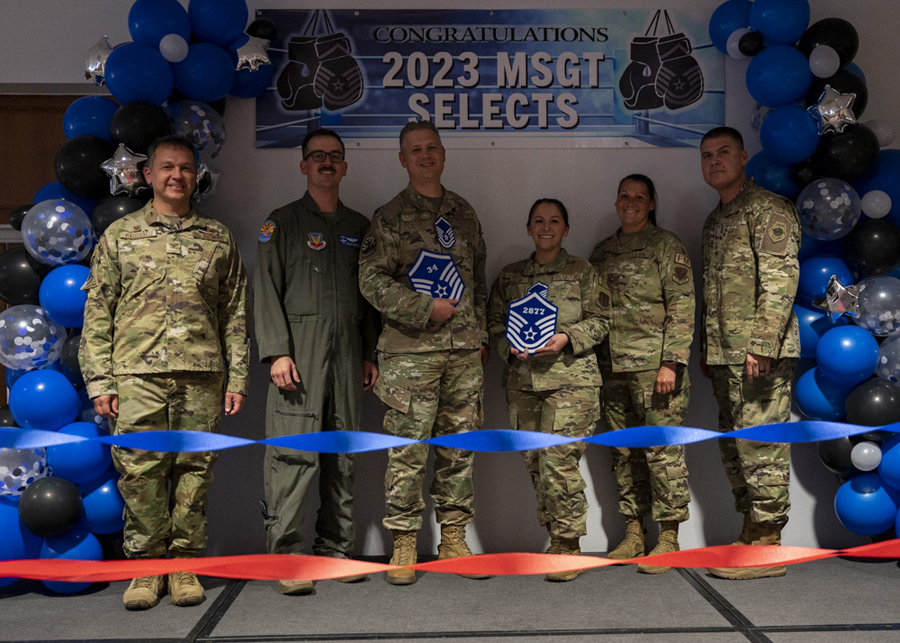 355th Wing Staff Agencies
Jeremy Clark
David Lawhead
Ahmad Long
Melenie Rogers
Ashley Wilhelmi