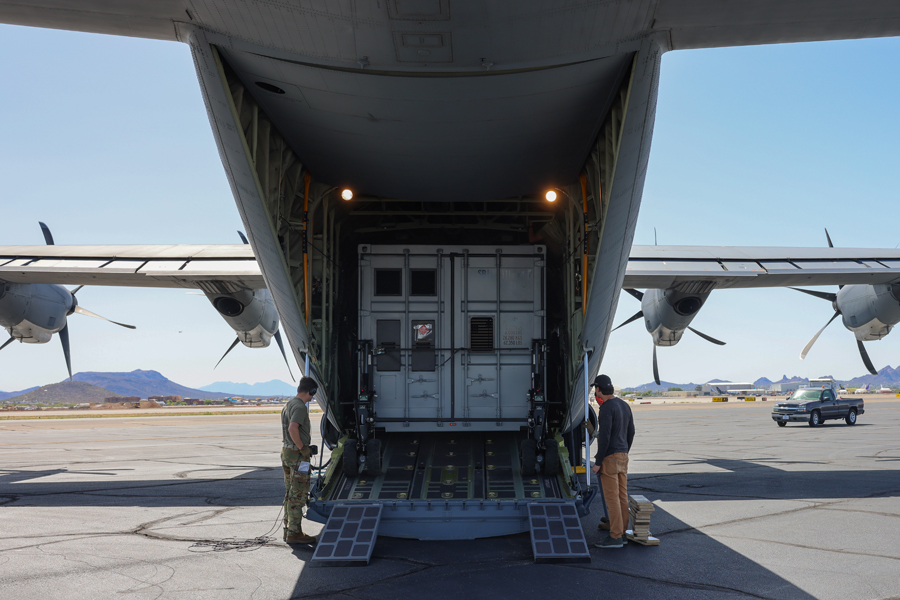 The Air National Guard Air Force Reserve Command Test Center based at the Morris Air National Guard Base in Tucson, Ariz., is constantly engaged in developing innovations for a rapidly evolving battlefield and recently performed operational tests on a secure compartmented information facility prototype during Northern Edge 23.
Northern Edge 23 is a U.S. Indo-Pacific Command sponsored, Headquarters Pacific Air Forces led, multilateral, joint field training exercise scheduled for May 2023 at main operating bases (MOB) Joint Base Elmendorf-Richardson and Eielson Air Force Base (AFB), Alaska.
During NE23 the goal was to identify and address essential requirements for an Agile Combat Employment operational maneuver within the Air Force. AATC has identified a prototype named MENACE that has emerged as a potential solution for aircraft operations in austere locations, offering a secure computing environment, or SCIF, equipped with both beyond line-of-sight and line-of-sight communication capabilities. This innovative system can also tap into cell service if available, making it a versatile asset in a range of deployment scenarios.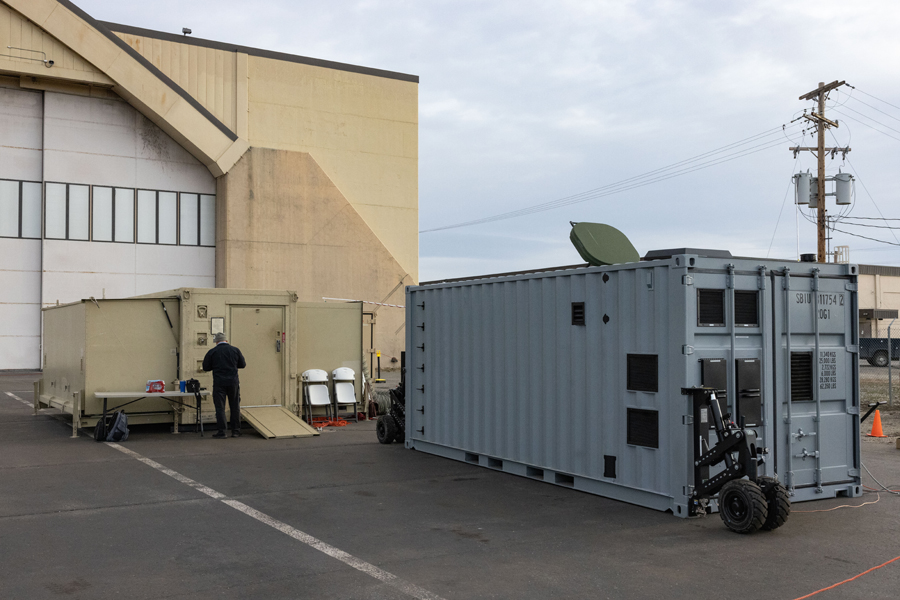 While a mobile secure computing environment is not in itself innovative, Menace's ability to be loaded on to a C-130 Hercules offloaded and setup without any special equipment such as a forklift are unique. MENACE also has a self-contained HVAC unit and onboard batteries that allow it to operate for extended periods without being connected to power. The ability to be set up in 10 minutes or less and being self-contained makes MENACE a significant innovation in the mobile secure-computing space.
In an ongoing effort to evaluate and improve the system, an operational assessment was conducted, gathering crucial user feedback. Engineers from AATC and the commercial sector are working to address any issues and make improvements, like ensuring standard workstations work seamlessly with the provided equipment. This collaborative approach guarantees a more efficient and functional system, ready to tackle real-world deployment challenges.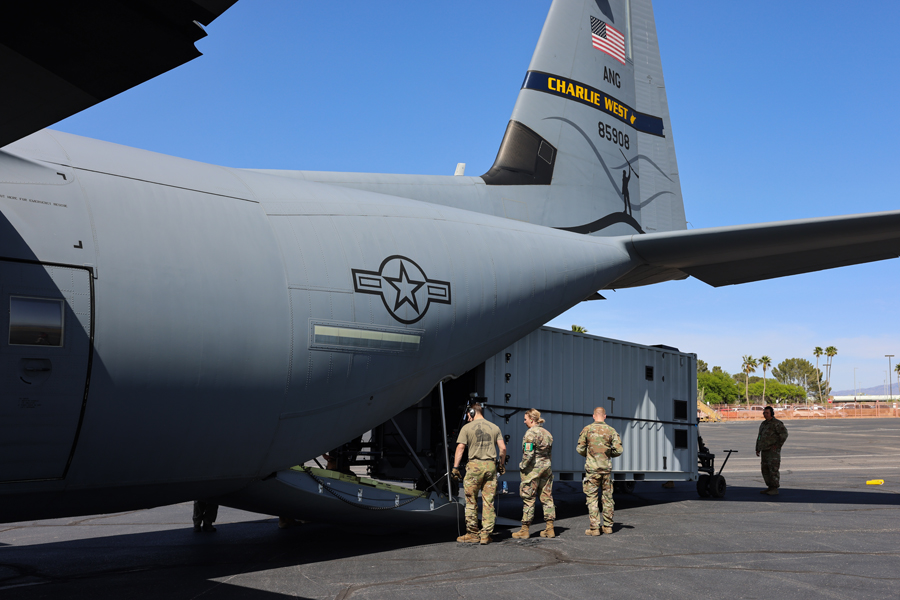 "Our final goal is to enable the C-130 crew to offload, position and start MENACE immediately. By the time it's started, all computers will be up and ready for mission planning," said Joshua Teed, AATC project manager for MENACE. "To achieve this, computers need to be preloaded and configured before deployment, ensuring seamless access to classified networks from remote locations, allowing operations to run as if they've never left home."
This agile approach allows military forces to maintain a strong presence in regions where a permanent base may not be feasible, ensuring that they can respond effectively to any emerging threats or situations. The ability to adapt and operate in diverse environments is key to maintaining global stability and security.
AATC is responsible for operational and developmental flight test, tactics development, and evaluation for all Air Reserve Component weapons systems. Additionally, AATC is chartered to modernize the Air Reserve Component's Battlefield Airman Enterprise which includes Intelligence, Surveillance, & Reconnaissance, Cyber, Space, and all other Combined Test Forces.