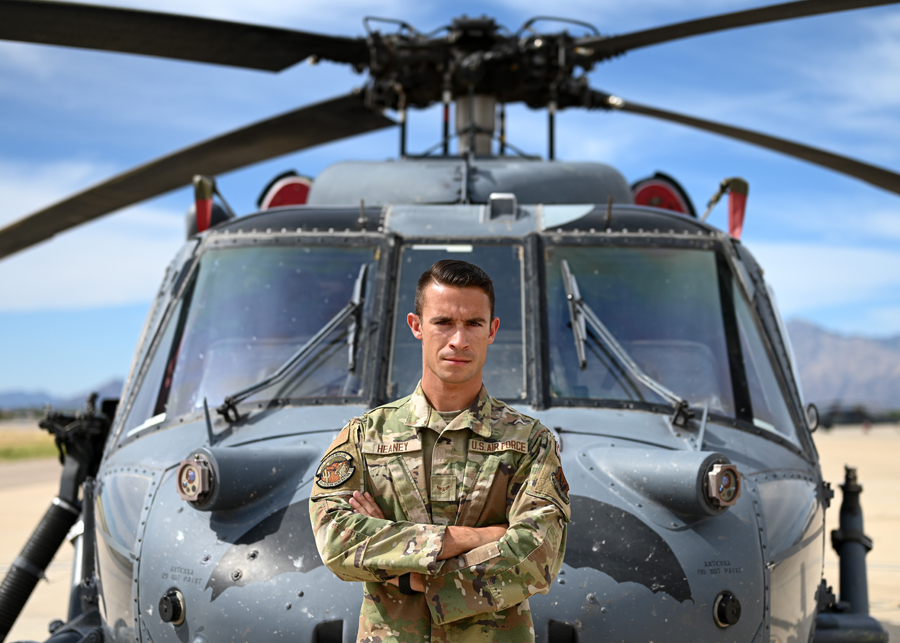 "UP!" Airman Miles Heaney thought to himself, but his body remained in the down position pressed against the cold wet tiles of the Special Warfare Assessment and Selection Course training complex at Lackland Air Force Base, Texas.
Heaney enlisted, March 1, 2022, with the dreams of becoming a pararescueman.
After Basic Military Training and the Special Warfare Candidate Course, Heaney completed two days of the four week long selection course before being reclassed.
Two months later, Heaney packed his belongings and left on a flight to Joint Base Langley-Eustis, Va., where he was to become an HH-60 helicopter crew chief.
"I felt like I let my brothers, family, recruiter and most importantly myself down when I dropped out," said Airman 1st Class Miles Heaney, 55th Rescue Generation Squadron HH-60 crew chief. "I would look at myself in the mirror in the morning and think, 'I still have a purpose in the Air Force,' even though I struggled to see it."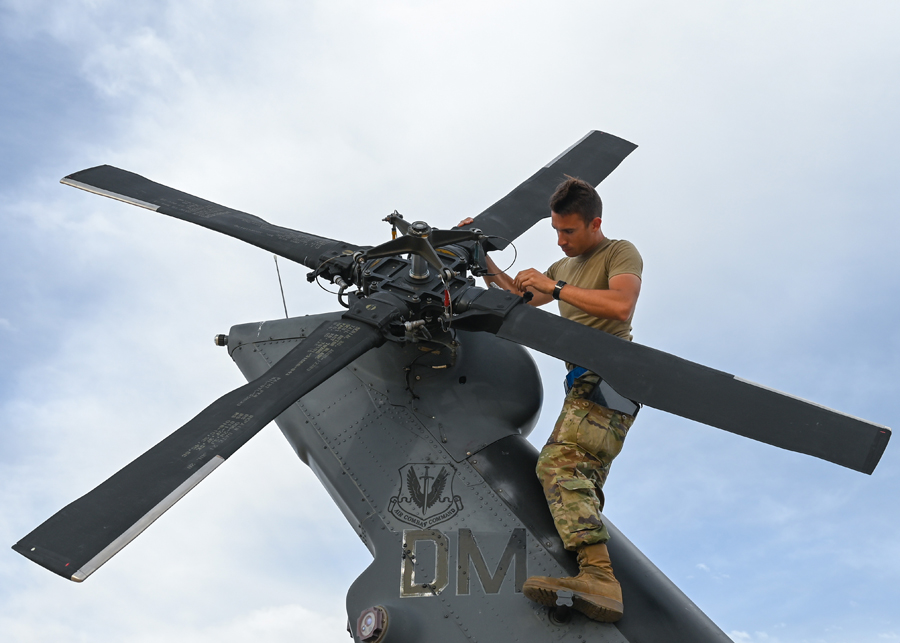 Knowing his time in special warfare had come to an end, for now, Heaney was hopeful to stay in the rescue community somehow.
"Once I found out helicopter maintenance was a part of the rescue community I put it on my job list immediately," said Heaney. "I knew that if I couldn't be a pararescueman I at least wanted to help support rescue."
Heaney arrived at Davis-Monthan, Dec. 29, 2022, excited to get his hands dirty and aid in 'ensuring someone's worst day isn't their last.' As a crew chief, he is responsible for the general maintenance of the HH-60 and launching and recovering the helicopter.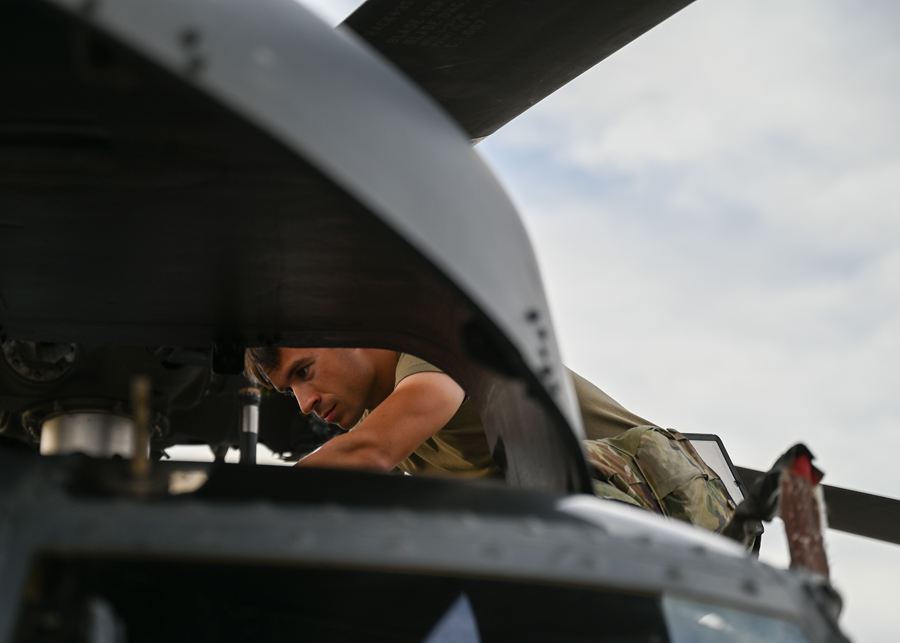 "Airman Heaney is a motivated, hardworking, resilient and an all-around very positive person," said Tech. Sgt. Robert Foster, 55th RGS HH-60 crew chief noncommissioned officer in charge. "When he first got here, it was hard for him to fit into the maintenance lifestyle, but he hasn't lost the drive he came here with."
Grateful to still be in the rescue community, Heaney has excelled as a crew chief during his short time at DM, but still has aspirations to become a pararescueman in the future.
"I have to go back," said Heaney. "Part of me is still there and I need to finish what I started."
Heaney's window to reenter special warfare opens in June 2024, and he is already preparing to submit his package.
Miles Heaney is an excellent example of a resilient Airman who has been able to remain agile, and hopeful for the future of his rescue career, even though not everything has gone as planned.