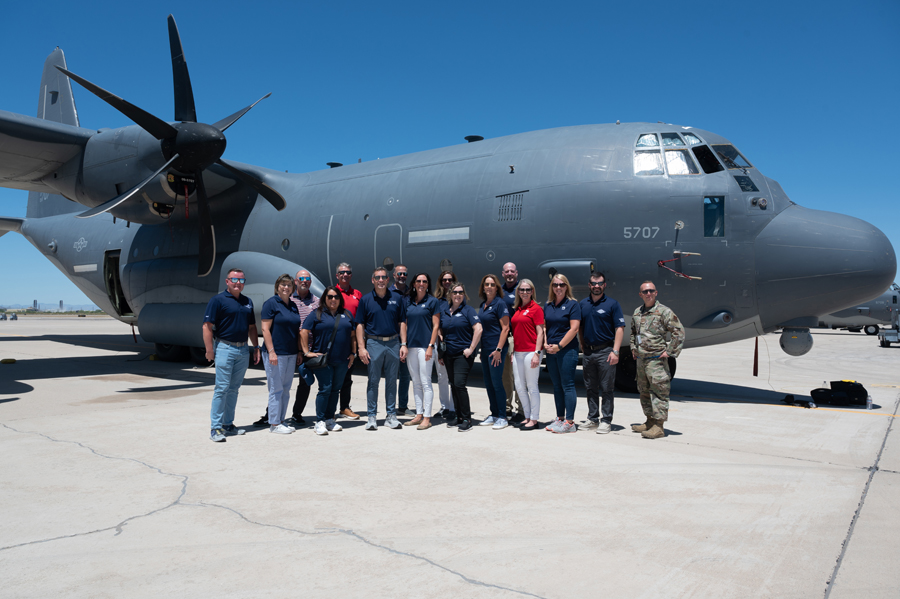 The Desert Lightning Team hosted a tour for 19 USAA senior executives at Davis-Monthan Air Force Base, Ariz., June 22, 2023.
The tour provided the executives insight into what our Airmen do every day.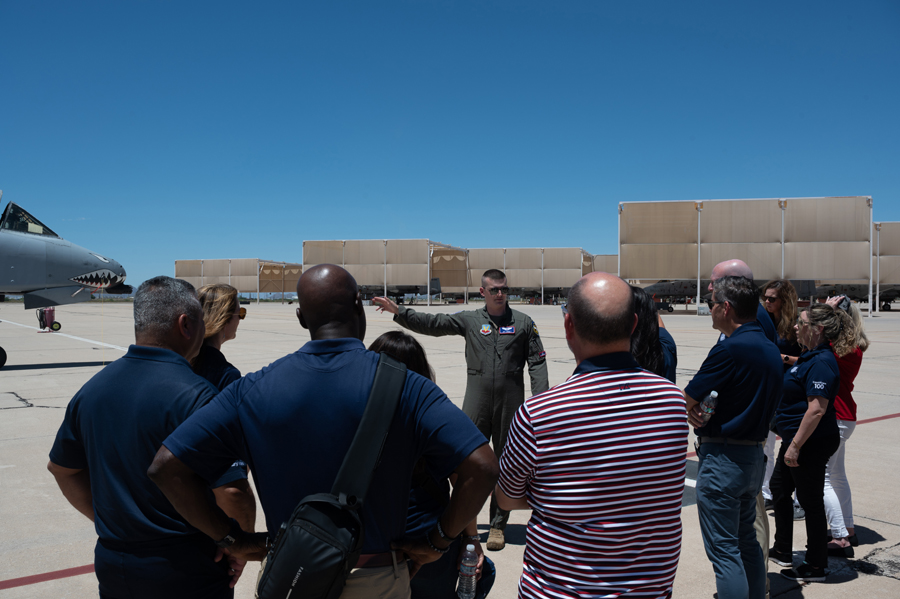 "A lot of our senior executives don't have military backgrounds, " said Rory Wicks, USAA military affairs regional director for the west region. "We want to familiarize them with the community here, so that we can better identify with and help our members."
During the visit they learned about the mission of DM, aircraft and the airfield. They also enjoyed lunch at Fast BRRReak and visited the dorms.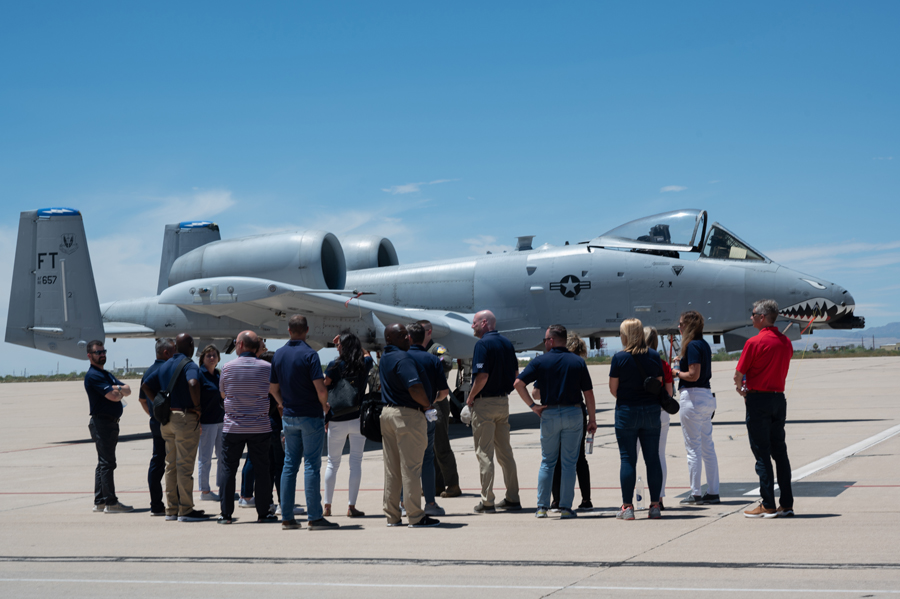 "I want people to see Davis-Monthan as a part of the community," said Col. Scott Mills, 355th Wing commander. "I want to be a vested partner."