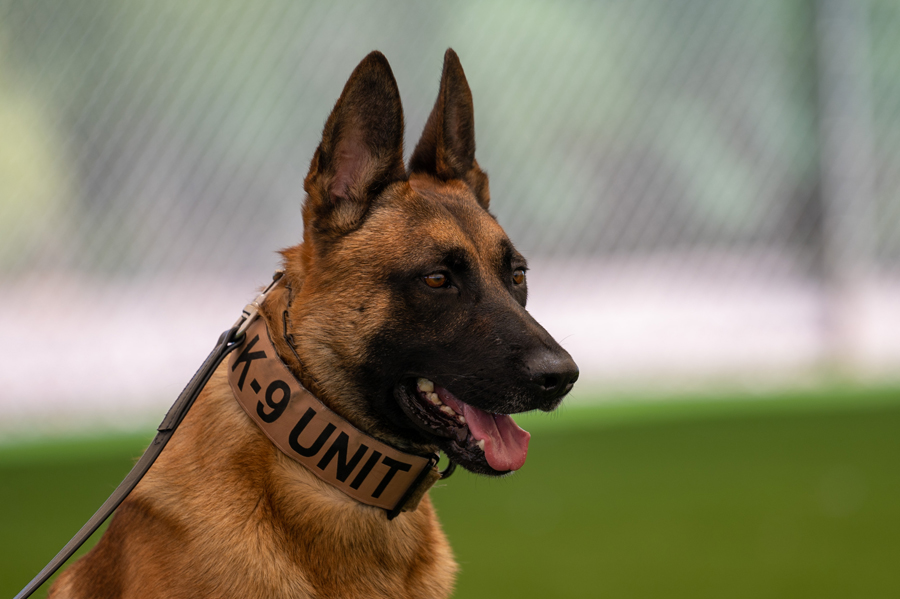 DAVIS-MONTHAN AIR FORCE BASE, Ariz. —  The 355th Security Forces Squadron at Davis-Monthan Air Force Base family has gained a new member. Kiler, a Belgian Malinois, has spent last month undergoing processes for Military Working Dog validation and certification.
Upon arrival, Kiler was exposed to the desert environment to ensure he adapts to the weather, terrain and elevation.
"Our job here is to make sure that we get them used to the dry weather," said U.S. Air Force Tech. Sgt. Nelson Acosta, 355th Security Forces Squadron Kennel master. "The handlers will take them out for walks just to get their cardio going."
Once his paws are exposed to the terrain, Kiler's walks turn into runs and then rucks.
During this adjustment period, MWD's are also being evaluated on their bite, temperament, controlled aggression and detection.
"As soon as they get here, they go through a process called the field of evaluation questionnaire," said Acosta. "It's a process that Lackland Air Force Base requires."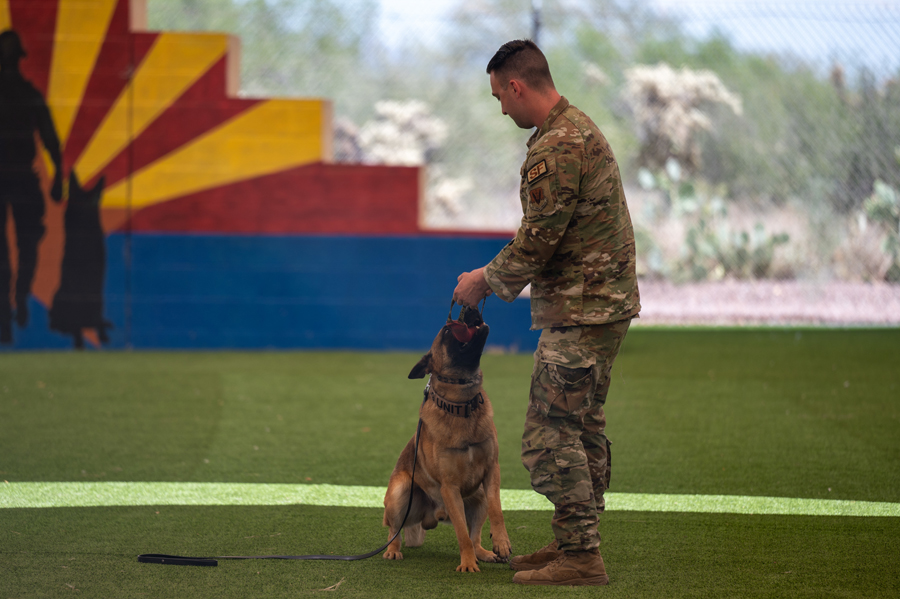 As Kiler's kennel master and trainer, Tech. Sgt. Acosta has 75 days to complete this report, detailing whether Kiler is detecting what he is being trained to find.
"He's really good at detection," Acosta said. "We're working on his bite development but that's something that could improve as long as he has drive."
Depending on Kiler's progress following the completion of the questionnaire, he will then be challenged in a real world scenario in order to be validated.
Once he is validated, the Mission Support Group commander will observe the detection portion of the test in order to certify his capabilities as a MWD, signing off that he is ready to go into the field.
"MWD Kiler's combat capabilities consist of deterring, detecting, and apprehending individuals who pose a threat to DMAFB," said U.S. Air Force Staff Sgt. Ryan Duggen, 355th SFS MWD Kiler's handler.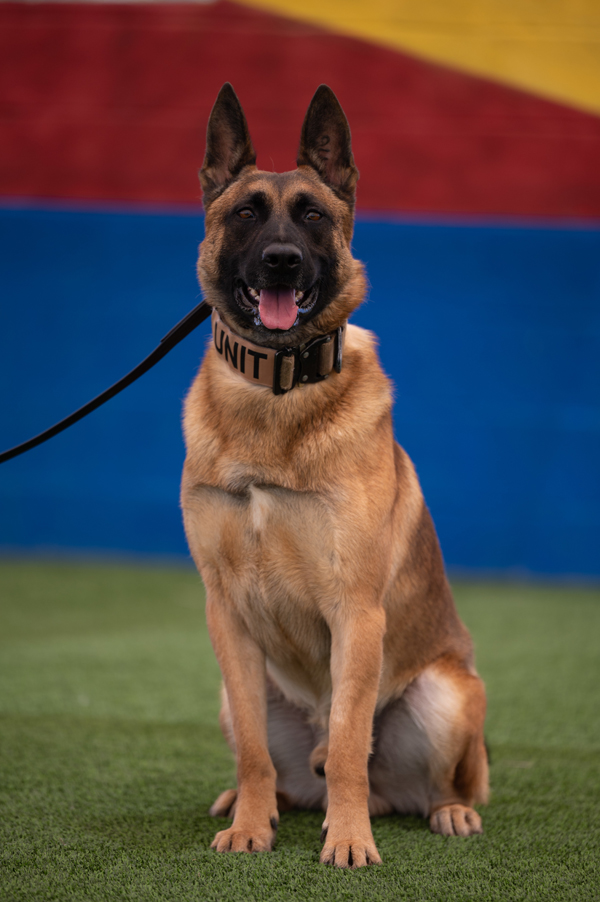 Kiler is expected to be validated and certified soon, and will become a key member of a force multiplier team.
When it comes to SFS, MWDs are essential for both defensive and offensive operations, detecting substances, explosives and drugs. Keeping these dogs ready to rescue and attack enhances the team's readiness and capabilities.