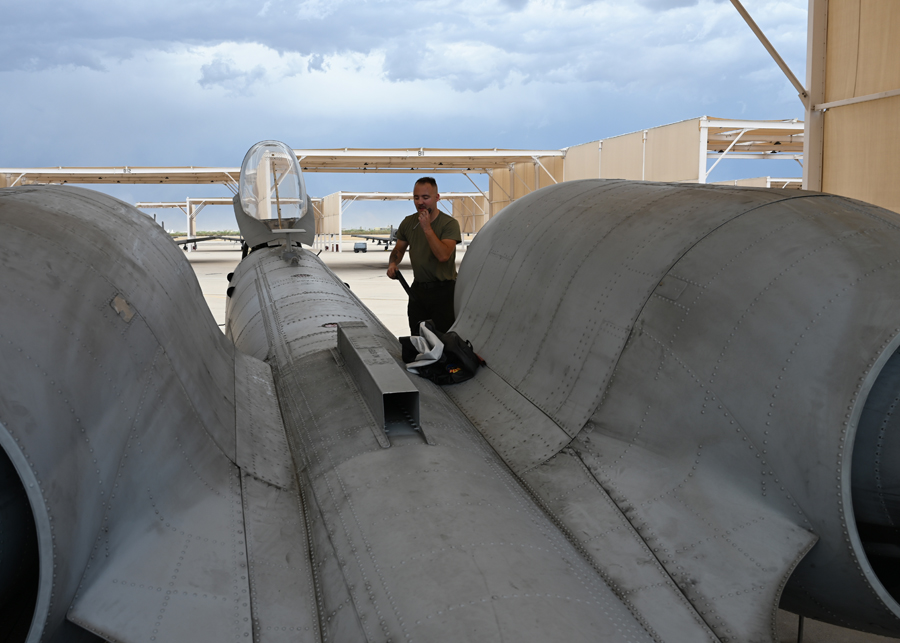 Three years ago, Thomas Snyder raised his right hand, answering his nation's call. He became an American Airman, a calling beyond anything else in society.
"To me, being an Airman is a part of something bigger," said the now Senior Airman. "It's more than just putting the uniform on every day."
As a member of the U.S. Air Force, Snyder is held to a standard only 1 percent of the population can achieve, the Profession of Arms.
"From the moment roll call is done, Senior Airman Snyder is out the door doing his job or helping someone else do their job," said Tech. Sgt. Roger Price, 357th Fighter Generation Squadron aircraft section noncommissioned officer in charge. "Snyder is a hard worker."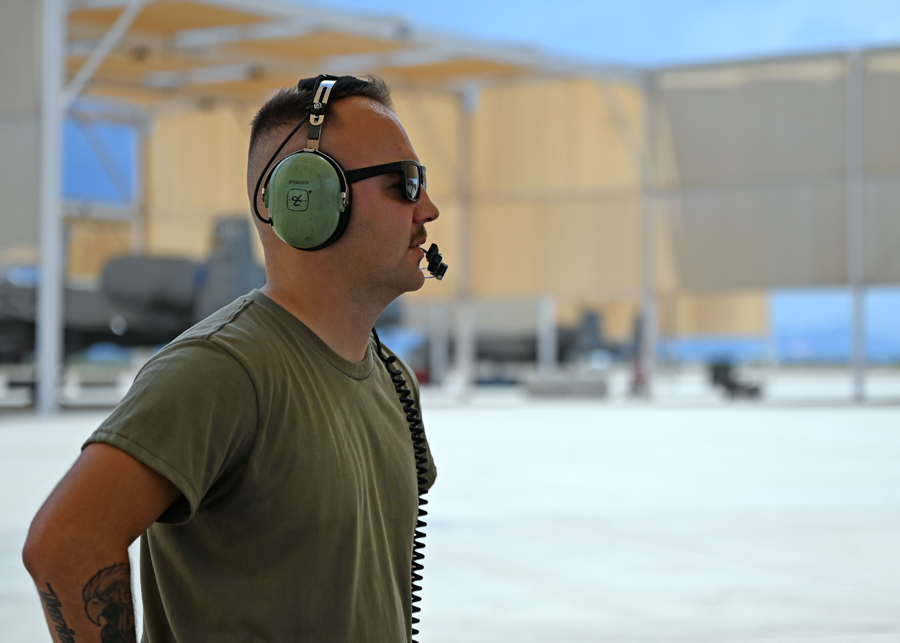 As a crew chief assigned to the 357th FGS, Snyder ensures A-10C Thunderbolt II aircraft can fly at a moment's notice. The hard work Snyder puts in his daily duties directly impacts the A-10's neutralizing ability and permitting DM to bring joint service members home. Having operational aircraft allows the pilots to train in the most realistic way.
Every day on the flightline, Snyder's professionalism is defined by his strength of character, respect for others, and living the Air Force Core Values.
On July 4, 2023, Snyder's integrity was put to the test as his eyes locked with a profusely bleeding head of a wrecked motorcyclist in Tucson.
"Being raised under Blue, teaches our Airmen to do the right thing, at the right moment," said Price. "People drive by accidents and continue on with their day… but we're not trained to do that."
Without hesitation, Snyder took action applying first aid to the critically injured community member, keeping the civilian talking and alert.
Workload, task management, office tempo and his recent deployment were some of the job aspects Snyder attributed for his ability to think clearly amidst the moment's stress.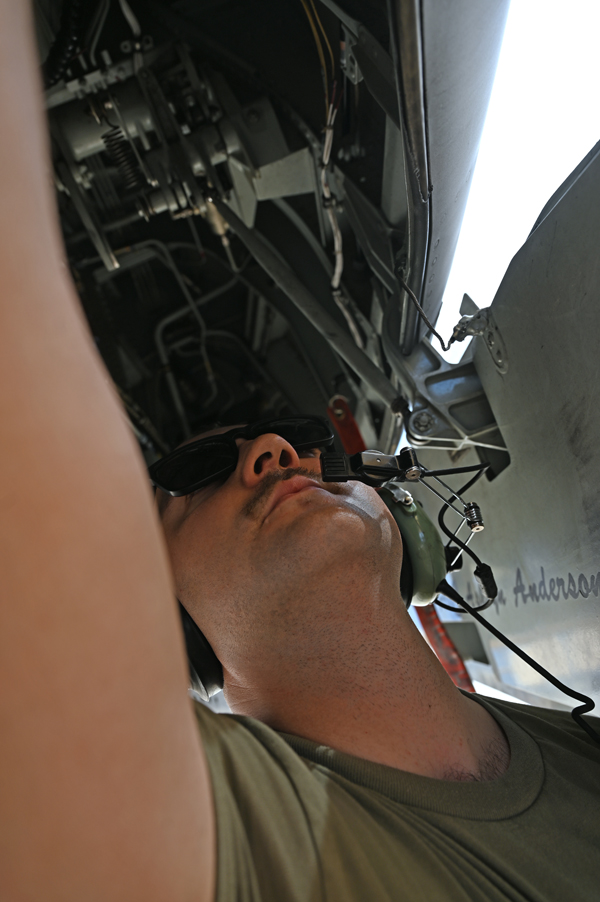 "We have unique training from our jobs, where we have the skills to help people," said Price. "Senior Airman Snyder, being the person he is, took action and made sure this community member was here to see another day."
In the Profession of Arms, Airmen's standards and expectations are immense, but for Senior Airman Snyder, these standards are his way of life.
"If it were me in that situation, I'd want someone to do the same," said Snyder shrugging. "Helping is always something I strive to do and it means a lot to me that I was able to give back to the community."
Actions by Davis-Monthan Airmen, like Snyder, show what it means to wear the uniform in the community they defend.