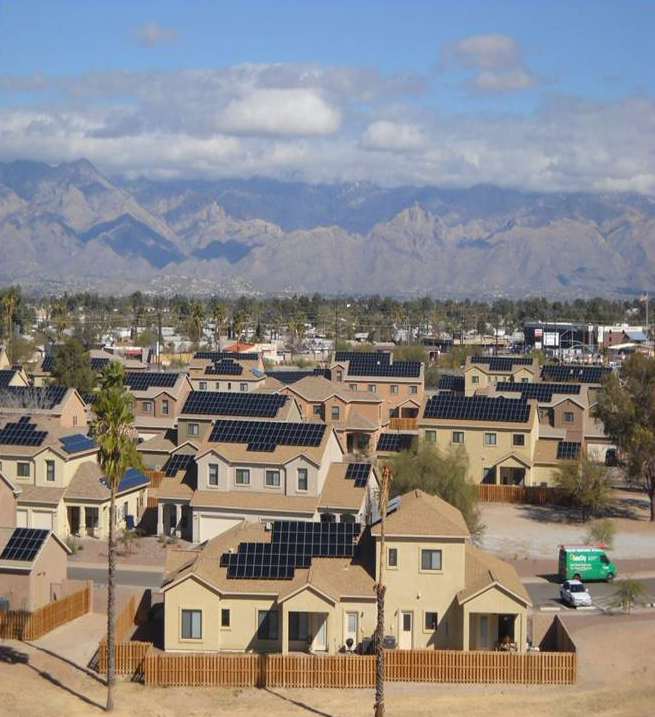 Davis-Monthan Air Force Base, near Tucson, Ariz., is more than just a station for its residents; it is a place they call home.
Recognizing the importance of ensuring a safe and comfortable living environment for Airmen and their families, the Privatized Housing Resident Council was implemented July 2021 to take on the responsibility of advocating for improved housing conditions.
Led by Jim Slough, resident advocate, this group of volunteers works to enhance housing conditions and empower the community they serve.
Their primary goal is to improve the quality of privatized housing at DM. By actively engaging with the community, the council listens to residents' complaints, issues, and concerns. They serve as a crucial link between the residents and the base leadership, ensuring that problems are effectively addressed and resolved.
In the early days of the council's formation, one individual stood out as a driving force behind its success and continued growth.
Master Sgt. Jordan Thompson, 25th Operational Weather Squadron first sergeant, the first member to join, quickly became an essential asset and Slough's go-to guy in their pursuit of advocating for improved housing conditions.
For his exceptional commitment and service, Thompson received a coin recognizing his dedication to being on the council. The coin symbolized not only his contributions but also his tireless efforts in assisting Airmen throughout the community to receive the housing they deserved.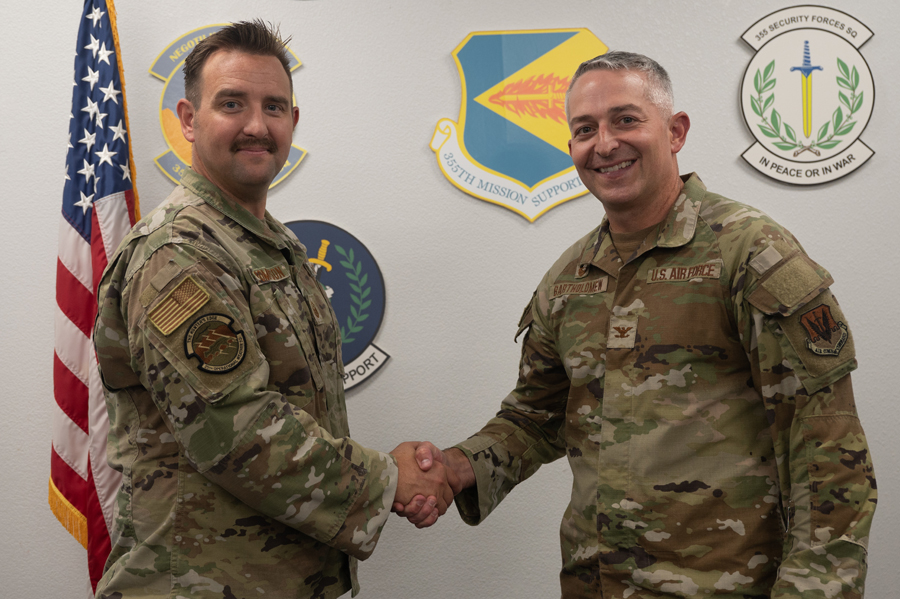 "I was honored to receive the nomination for a recognition coin, but the real reward has been knowing that I am contributing to improving the lives of my fellow Airmen," said Thompson. "From day one, I signed up to be a part of this council because I firmly believe that every Airman deserves the best housing possible."
The Resident Council operates throughout the year, continuously monitoring housing conditions and addressing the needs of the Davis-Monthan Air Force Base community. Their efforts are focused on transforming housing into a proper home for the Airmen and their families.
They maintain an open channel of communication with residents, the resident advocate and the base leadership to prevent minor problems from escalating into major issues.
"When you move in, I want you to be able to smile and say this is a nice house," said Slough.
The crucial importance of the council's work lies in its commitment to the safety, well-being, and quality of life for all residents. By advocating for better living conditions, they strive to eliminate substandard housing issues and create a supportive and comfortable living environment, irrespective of rank or status.
By bridging the gap between the community and the base leadership, the Resident Council plays a vital role in fostering trust, transparency, and accountability.
The council actively encourages residents to voice their concerns and seek assistance whenever needed. Slough acts as a crucial point of contact for any housing-related issues. Residents are encouraged to contact him via phone, 520-228-3142, or email, james.slough@us.af.mil.