A Korean War veteran, previously stationed at DM, and his wife renewed their vows at the Hope Chapel at Davis-Monthan Air Force Base, Ariz., Aug. 2, 2023.
Retired Senior Airman James Bowen and his wife, Patricia, got married July 25, 1953, and after 70 years, they renewed their vows at the same chapel they were wed in.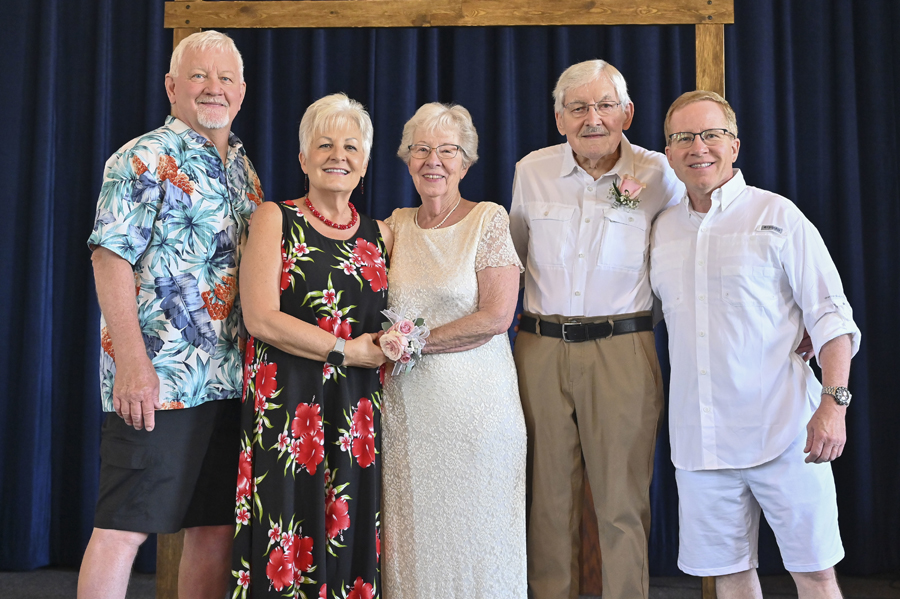 While in service, James served as a B-29 Superfortress aircraft turret systems operator at Davis-Monthan during the Korean War. While stationed there, he met Patricia, who would became his wife of seven decades. Patricia is a retired school teacher of 51 years.
During the renewal Patricia brought a photo of their original wedding day and compared it to the exact same location 70 years later.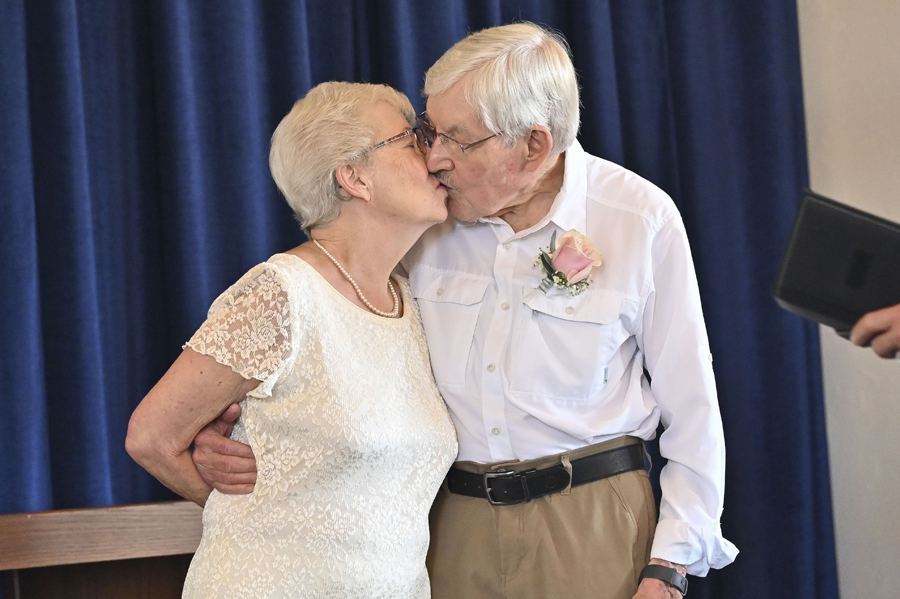 "I lived with my aunt and uncle on base while he was an airman 1st class that worked as a remote gunner on the B-29," said Patricia. "While on base, my aunt, uncle and I were invited to a Christmas party where he [James] was and the rest is history."
At the ceremony, the minister stands towards them both and recites the vows to both.
"James, do you take this woman to be your wife, to live together in holy matrimony, to love her, to honor her, to comfort her, and to keep her in sickness and in health, forsaking all others, for as long as you both shall live," said Chaplain (Maj.) Jason Gunnels, 355th Wing chaplain.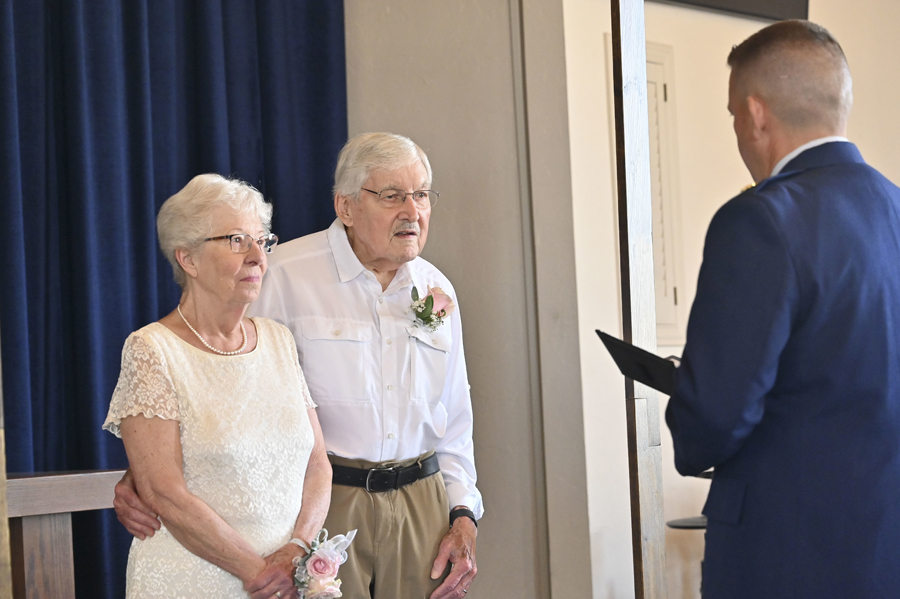 James says yes, the minister then turns to Patricia and repeats the vows. Patricia says yes to the vows as well.
A kiss concluded the ceremony, representing 70 years of consistent marriage at the same place where it all began. This couple is a testament to the resilience of our Airmen and our military families and a living example for future Airmen to follow.