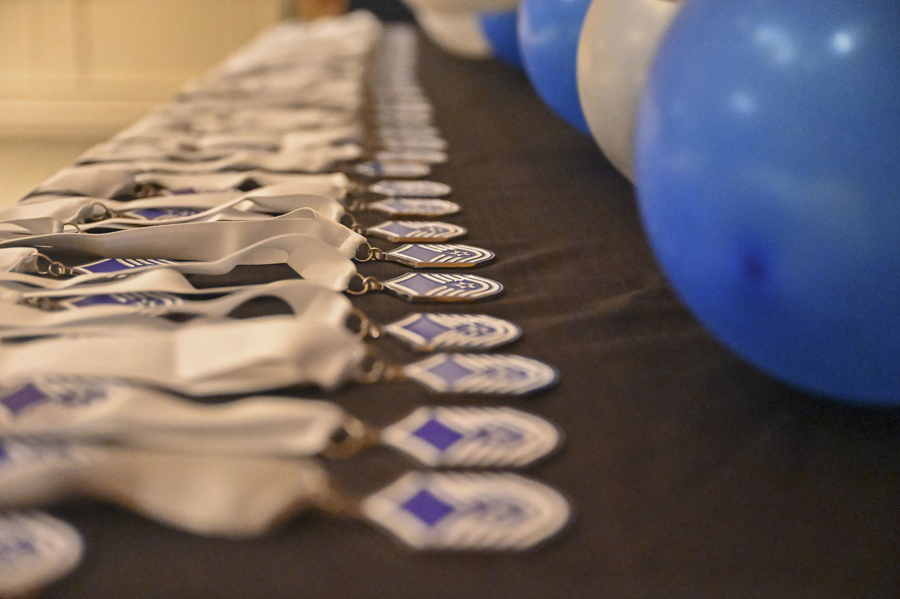 Fifty-eight Airmen from across Davis-Monthan Air Force Base, Ariz., were selected for the rank of master sergeant and were formally inducted into the senior non-commissioned officer corps, Aug. 28, 2023.
This year 4,998 Airmen were selected out of 28,831 eligible technical sergeants across the entire U.S. Air Force resulting in a 17.3 percent selection rate, 58 of those Airmen belong to the Desert Lightning Team.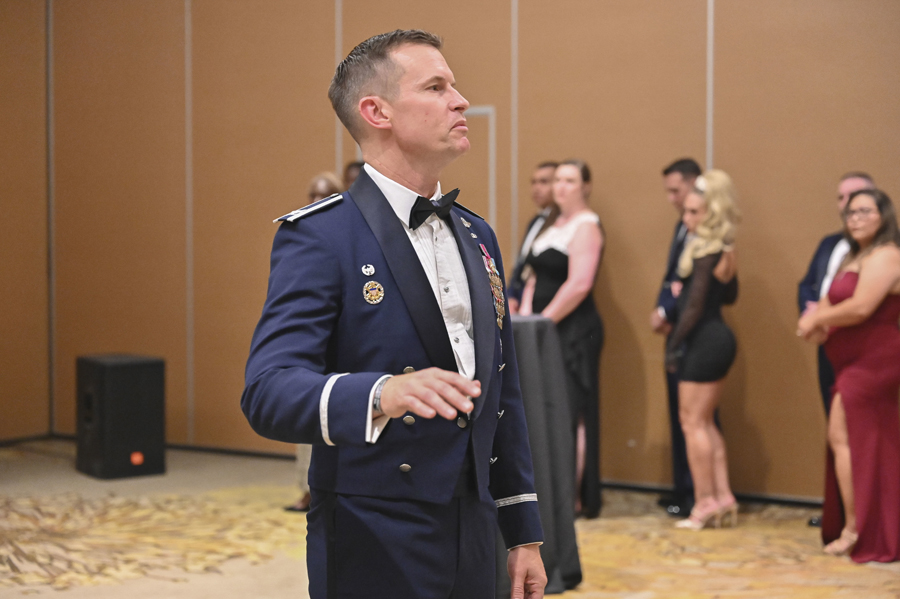 At the beginning of the ceremony, medallions were presented to the selects by the 355th Wing commander.
"Congratulations to all of the selects and a huge thank you to the friends and family that helped them get to where they are," said Col. Scott Mills, 355th Wing commander. "Tonight is your night but when you return to your shops you will be expected to start thinking like a master sergeant and when staff and technical sergeants need guidance, you will have to fill that role now."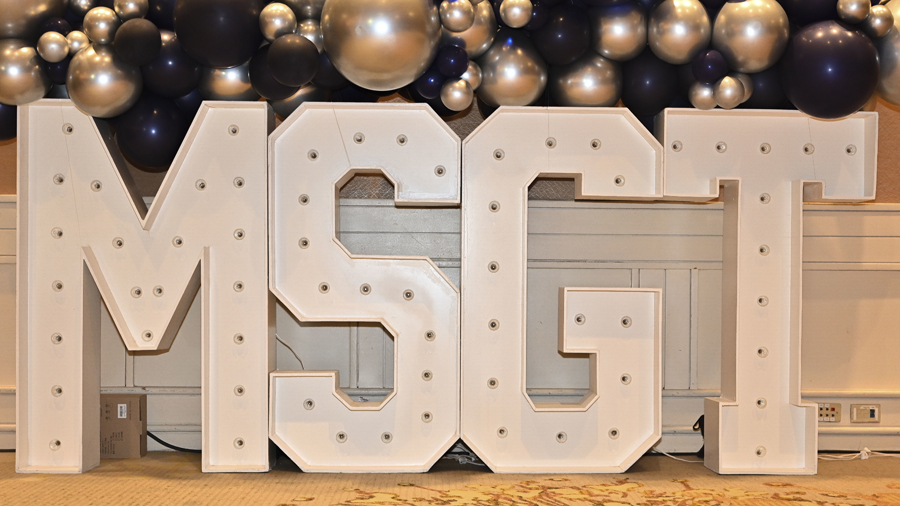 Following the medallion presentation was a dinner and social.
At the end of the ceremony the SNCO charge was administered by the 355th Wing command chief.
"You are charged with providing highly effective leadership," said Chief Master Sgt. Michael Becker, 355th Wing command chief. "You are charged with translating leader's direction into specific tasks and responsibilities your teams understand.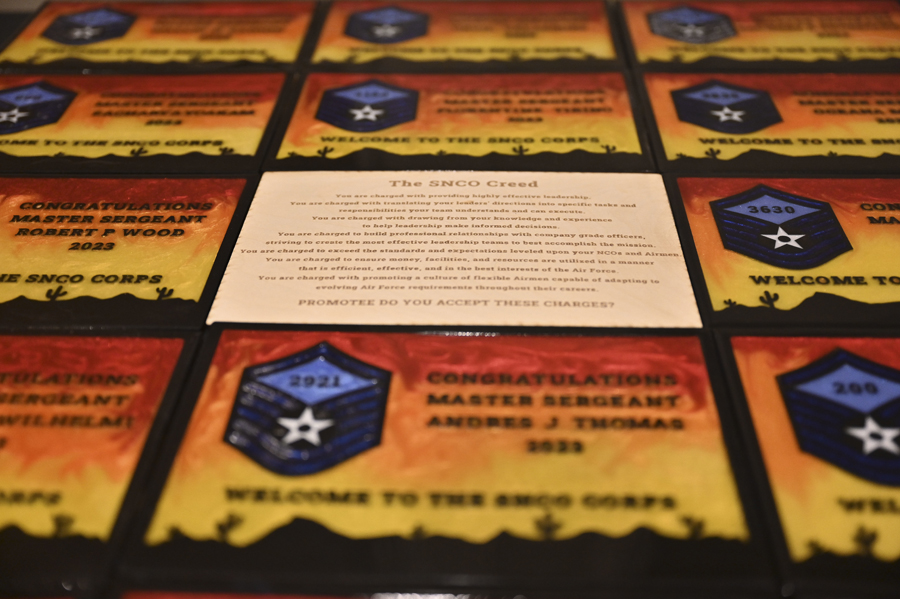 "You are charged with being an active and visible leader," Becker continued. "You are charged to exceed the standards and expectations levied upon your NCOs and Airmen. You are charged with promoting a culture of flexible Airmen capable of adapting to evolving Air Force requirements throughout a career."
The rank of master sergeant is the first grade in which an enlisted Airman is officially a member of a very small group of Airmen called the "Top 3" which includes master sergeant, senior master sergeant and chief master sergeant and the Airman transitions from the tactical level to a more strategic job responsibility.
Congratulations to all of the master sergeant selects at DMAFB!
Kamilla Adams
Daniel Aguirre
Edward Alexander
Kyle Basmajian
Gregory Brogden
Stephen Broussard
Jeremy Clark
Christopher Clary
Luis Colon
Brandon Cook
Marcos Coronel
Kevin Davis
Joseph Deangelis
John Decker
Andrew Denney
Christopher Doshier
Jerel Dy
Edgar Elizalde
Maximiliano Estrada
Joshua Freeman
John Gallagher
Jason Gaston
Joshua Geissler
Luis Gomez
Harvey Gonzales
Richard Haun
George Henry
Julius Holmes
Matthew Jameson
Christopher Judge
Robert Keller
Cayman Kidwell
Jacob Kincade
Ahmad Long
Carlton Mangrum
Michael Marquez
Leo Murphy
Cheyenne Nelson
Sean Nelson
Joshua O'Donnel
Sergio Padilla
Logan Pals
Justin Peattie
William Pence
Iesha Richardson
Logan Rollins
Antonio Romero
Caleb Ross
Oceana Shipp
Zachery Shoemaker
Zacharie Slaight
Andres Thomas
Ryan Thompson
Florentine Tirino
Orvil Velazquez
Tyler White
Ashley Wilhelmi
Robert Wood
Zachary Yoakam
Wallid Zaioun