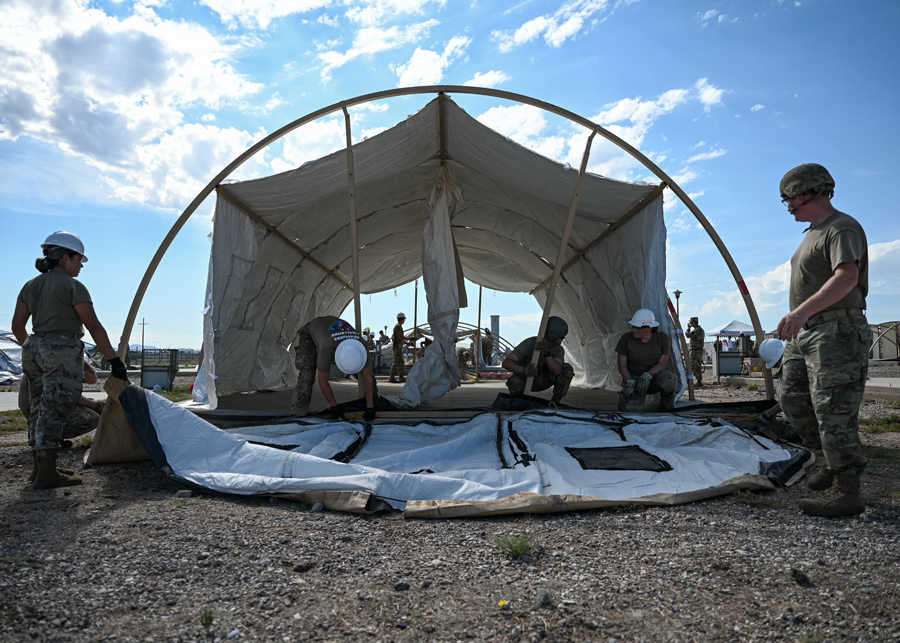 The 355th Civil Engineer Squadron at Davis-Monthan Air Force Base, Ariz., held DMS first CE Readiness Challenge, Aug. 30-31, 2021.
DM Airmen from all 11 CE career fields participated in a variety of events to test their knowledge, speed and overall readiness.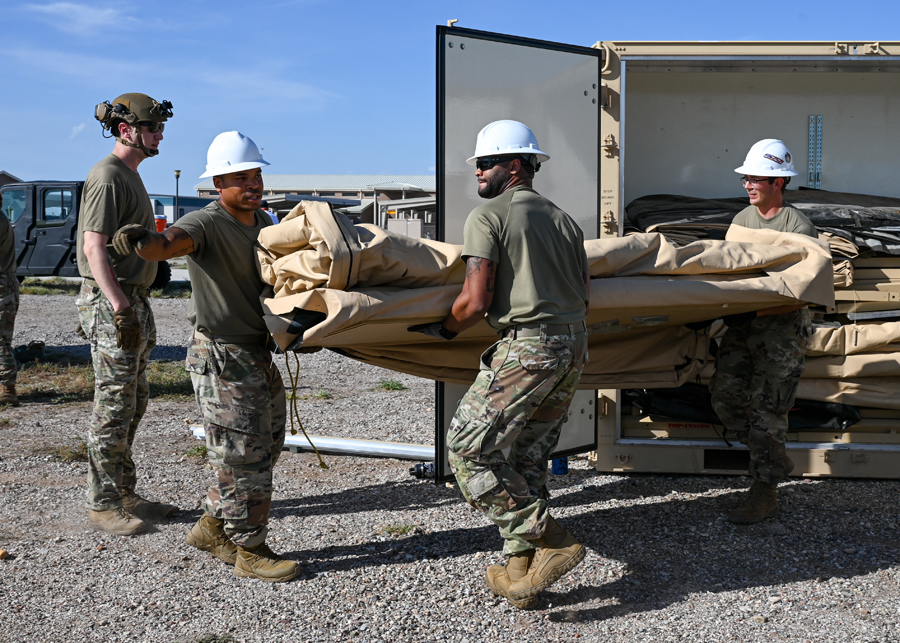 The challenge kicked off with assembling Alaska Small Shelter Systems. Airmen were split into six teams of 12 people all from different CE career fields.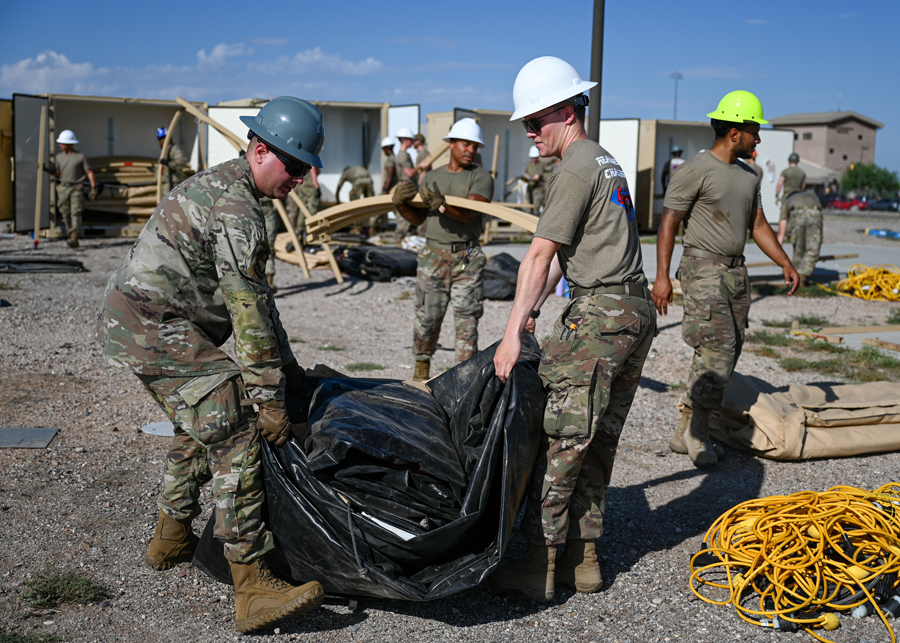 As a structures troop, I was able to lead and organize my team during the tent set up, said Senior Airman Francesco Chicco, 355th CES structures specialist. We donít get the opportunity to work with other CE Airmen often so we were also able to build comradery among all careers during the challenge.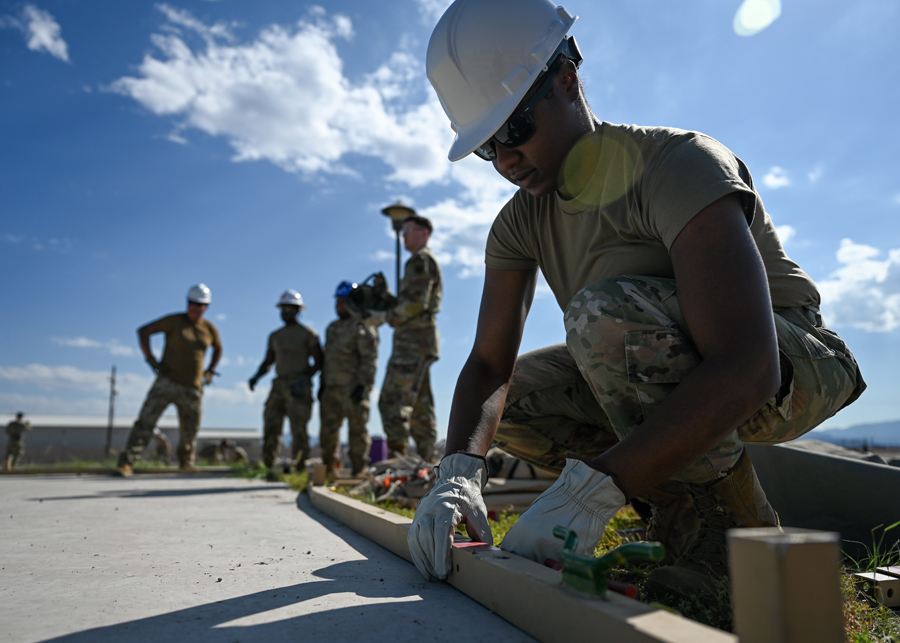 Armed with only a map and compass, participating Airmen were required to complete a land navigation course. By using a series of landmarks to aid them in finishing their course, teams located simulated patients who required tactical combat casualty care.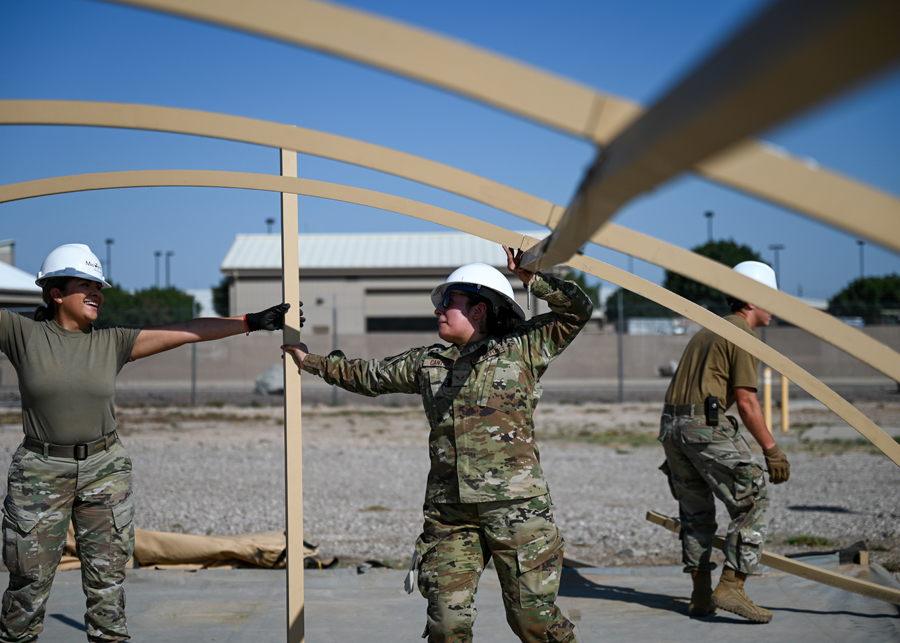 The readiness challenge gave the squadron commander the chance to highlight our expeditionary skills and imbed an expeditionary mindset within the squadron.î said Capt. Jacob Murray, 355th CES explosive ordnance disposal flight commander. The events helped Airmen become a cohesive unit where they can share struggles and successes together.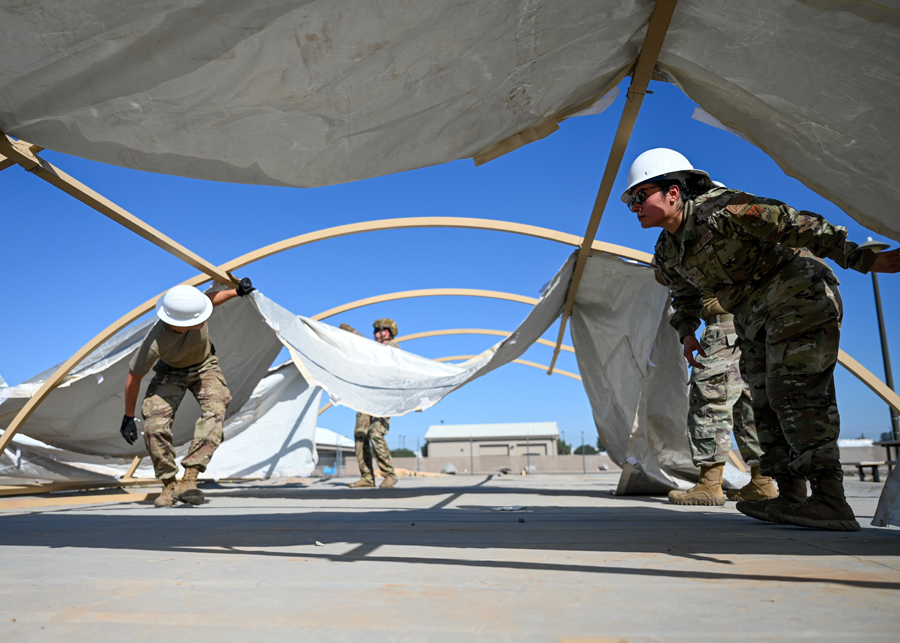 Suited up in mission-oriented protective posture level 4 gear, teams performed post-attack reconnaissance sweeps in search of simulated unexploded ordinances and used proper procedures to report their findings and maintain safety.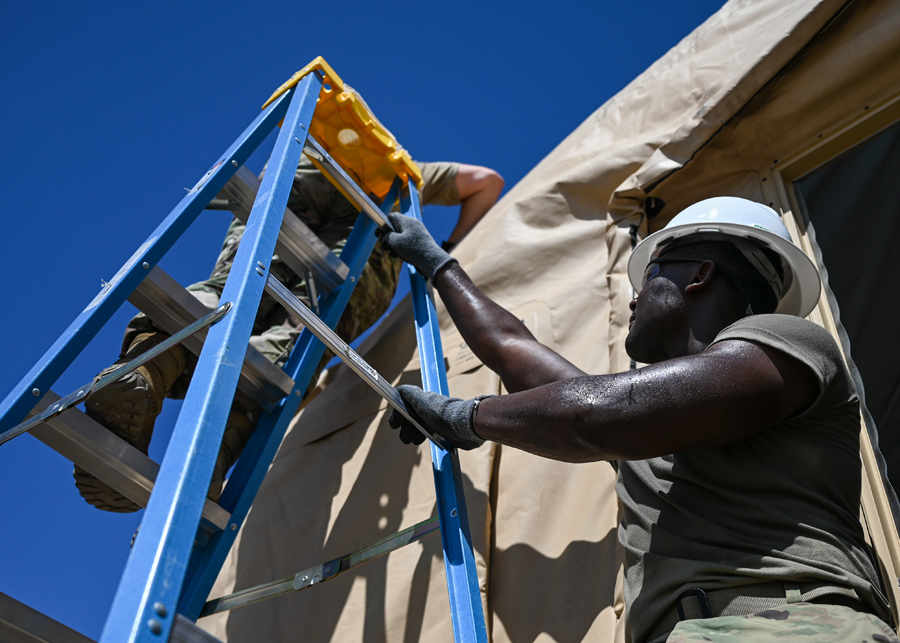 The readiness challenge was a good reminder to all of us that we are in the military and that these are essential skills required by all CE Airmen in a deployed environment, said Chicco. We must all be prepared and comfortable for any situation that might occur.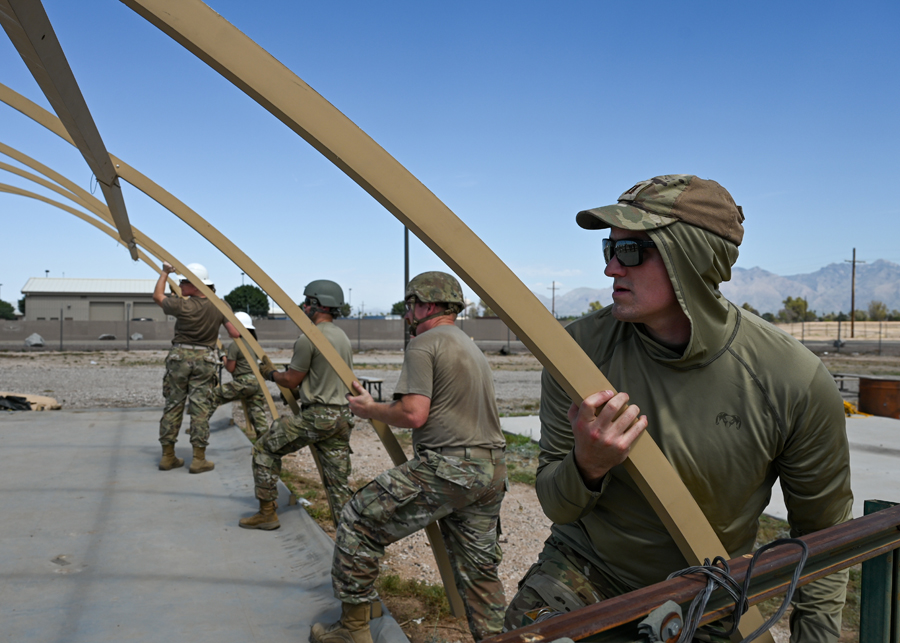 The 355th Civil Engineer Squadron plans on conducting the readiness challenge twice a year to improve Airmenís competency in all dutiesñ deployed or statesideñto remain lethal and agile against any threat they may face.