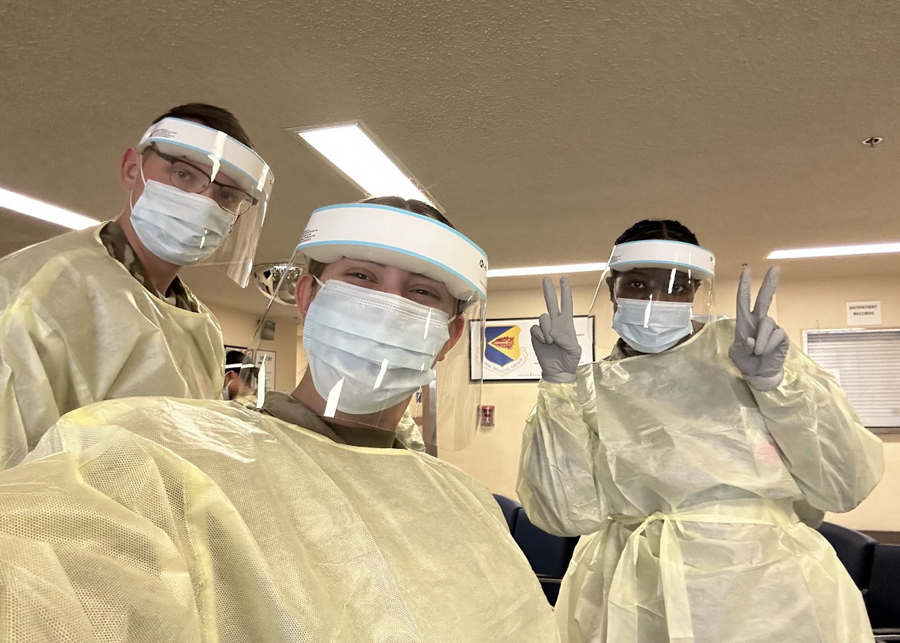 Like the rest of the Air Force, the 355th Medical Group at Davis-Monthan Air Force Base, Ariz., relies on training to stay current on all facets of their jobs.
The entirety of the MDG closes on the third Thursday of every month and dedicates the time to maintaining readiness with group wide training.
All members of the MDG, civilian to colonel, participate in a variety of training, from mandatory computer-based training to hands-on simulated mass casualty events.
"Since we are an outpatient clinic, we do not have the opportunity to perform tasks that Airmen at inpatient facilities do on a daily basis," said 1st Lt. Matthew Centeno, 355th Medical Readiness flight commander. "So, we have to develop opportunities to introduce and maintain these skills on training days, that way Airmen are getting the repetitions and staying knowledgeable."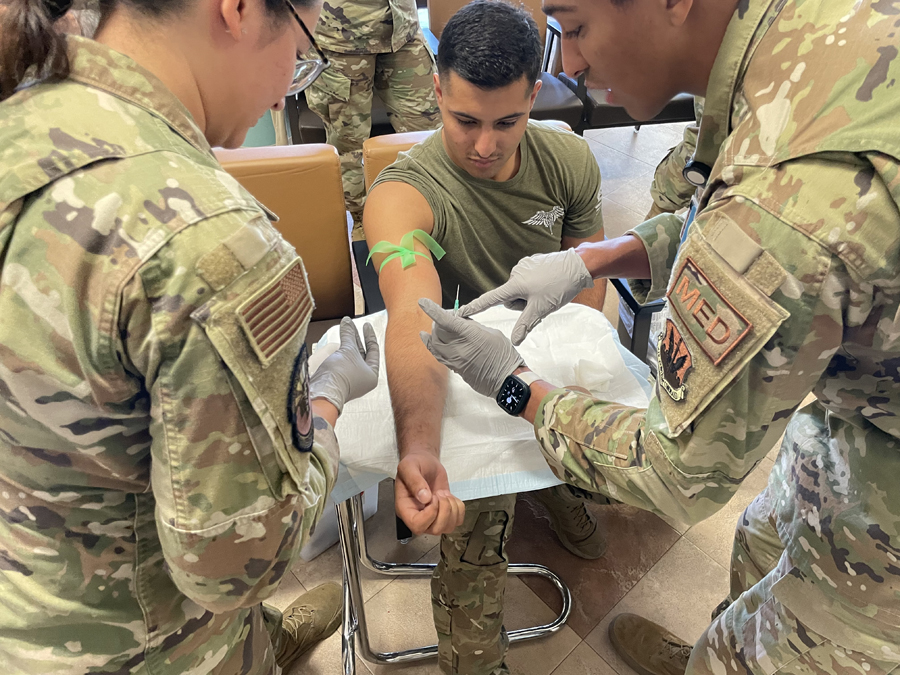 During training days, Airmen play a variety of roles for hands-on exercises. Some may act as victims that have been covered in moulage while others will assess and treat their wounds.
"We want to provide the best care to the base as possible," said Centeno. "We also have to be prepared for any disaster that might hit us and one thing we have now is time, which is not the case during a real-world event."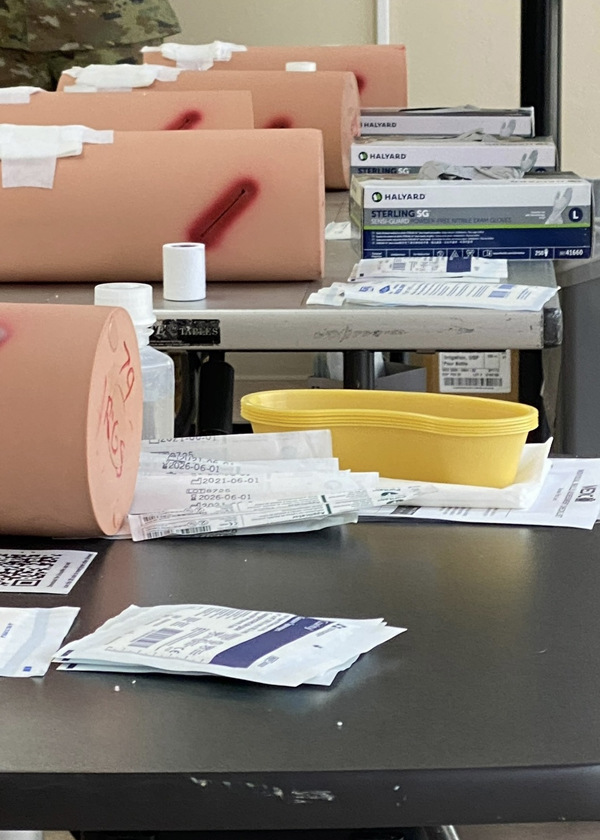 In addition to their monthly training, the MDG participates in two full scale exercises a year in conjunction with other units to display Davis-Monthan's capabilities.
"MEDIC-X is the medical version of Multi-Capable Airman training," said Centeno. "We have modules that encompass essential competencies that we complete every quarter such as, IV placement, military acute concussion evaluation, patient movement, postmortem care and so much more."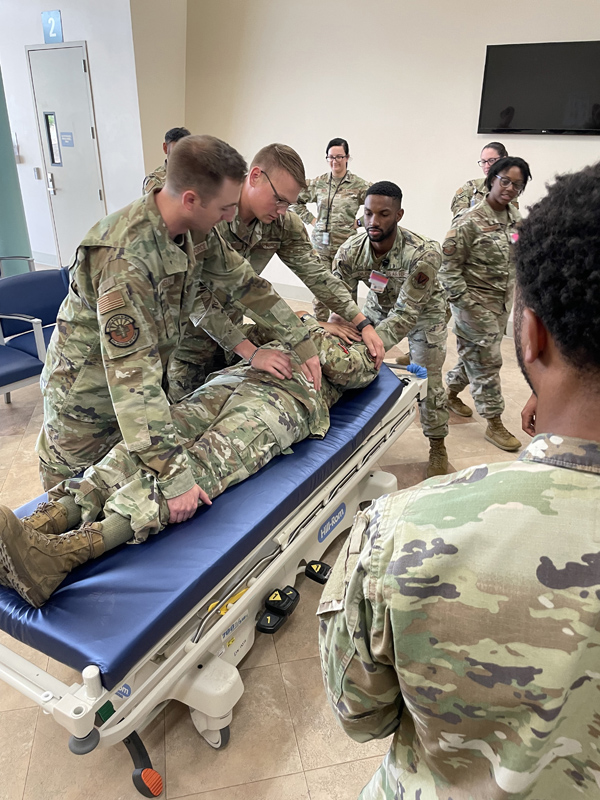 MEDIC-X is an Air Force wide medical training initiative that aims to ensure Airmen are competent in necessary medical skills required in a deployed environment and are adaptable to situations with limited supplies.
The MDG is constantly updating their training plan to keep Airmen engaged and add more sections, increasing their capabilities and building existing skills.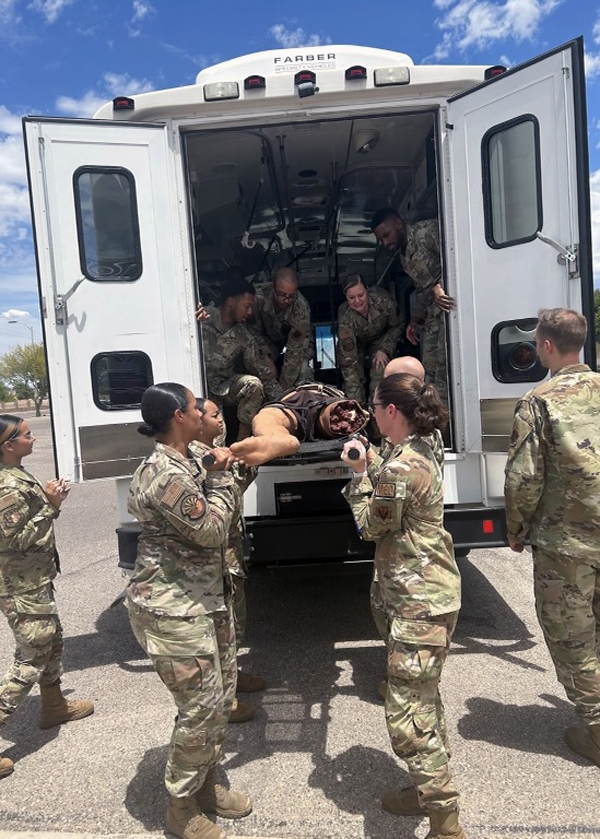 "We include hands-on and interactive training to expose Airmen to things they don't do or see every day," said Staff Sergeant Samara Brown, 355th MDG unit deployment manager. "It's beneficial to have a variety of activities besides computer-based training and briefings to keep us all informed and ready to accomplish the mission."
By performing continuous training, the MDG is able to provide the care needed to Airmen and their families, so they remain fit to fight anywhere, anytime.