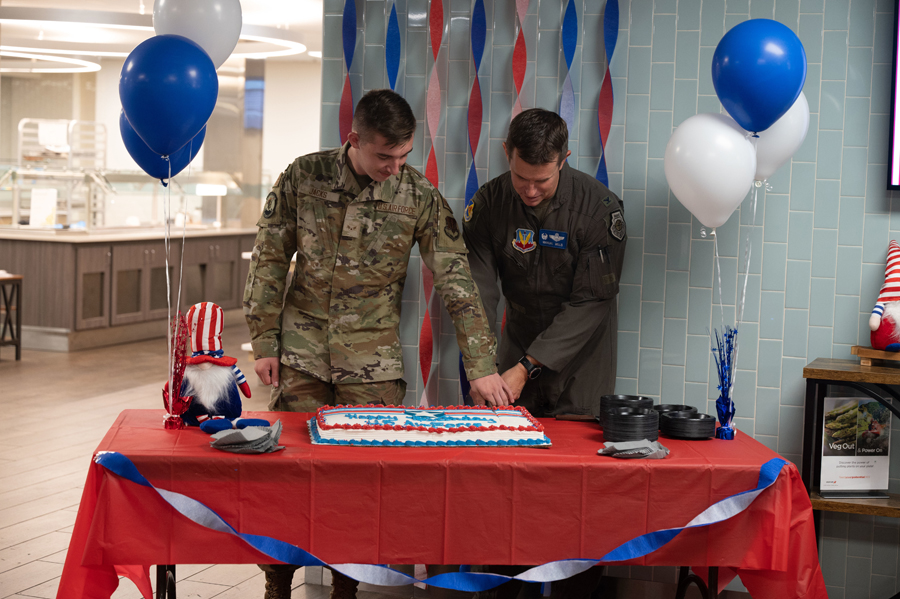 The 355th Wing celebrated the 76th birthday of the U.S. Air Force at the Desert Inn Dining Facility at Davis-Monthan Air Force Base, Ariz., Sept. 18, 2023.
During the event, Col. Scott Mills, 355th WG commander, and Airman 1st Class Caleb Jacks, 79th Rescue Generation Squadron crew chief, cut the ceremonial cake in honor of the Air Force becoming an official military branch after separating from the Army Air Corps in 1947.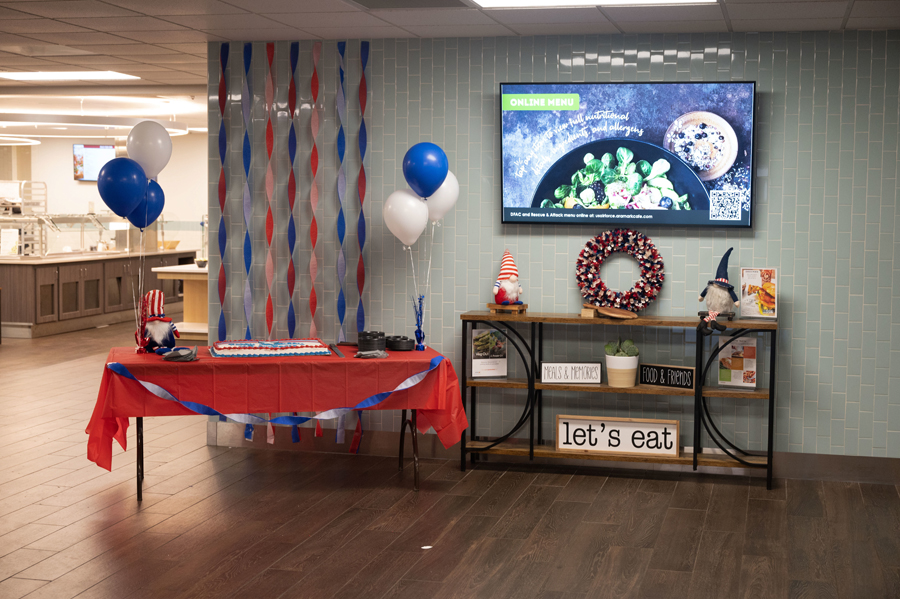 "I'm a fifth generation Airman in my family," Jacks said. "I joined the Air Force to continue a family legacy. My mom was a crew chief on C-5s [Galaxy aircraft] at Dover Air Force Base."
It is tradition for the youngest Airman and oldest Airman to join together for the cutting of a cake on the U.S. Air Force's birthday, in remembrance of the day that the National Security Act was passed.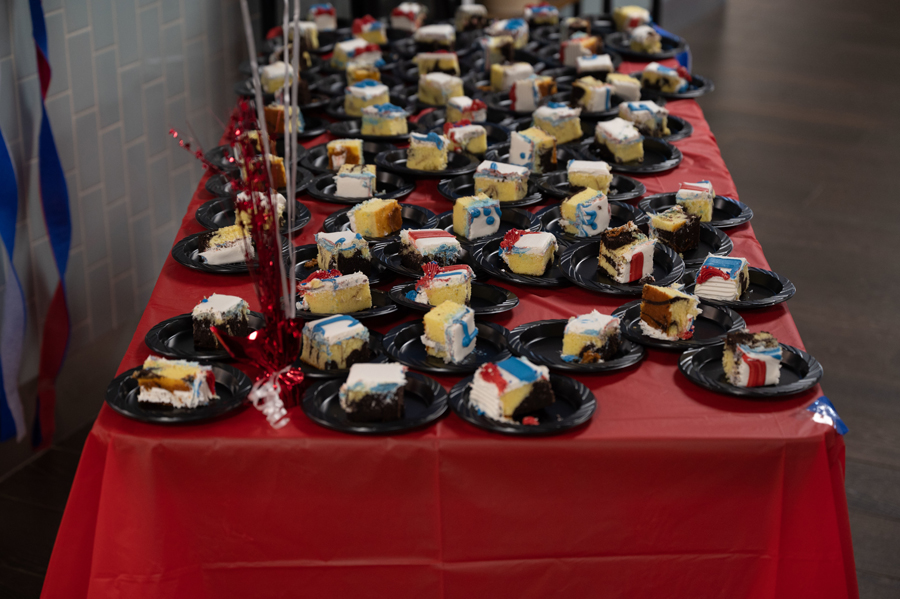 "We had to track down our youngest Airman, so we went through our command support staff, trying to find out who he was and it ended up being Airman Jacks," said Senior Airman Hope Laborin, 355th Force Support Squadron food service specialist. "He just turned 18. We didn't know that he joined when he was 17. That was a surprise to us."
This symbolic cake-cutting tradition represents the heritage that passes between generations.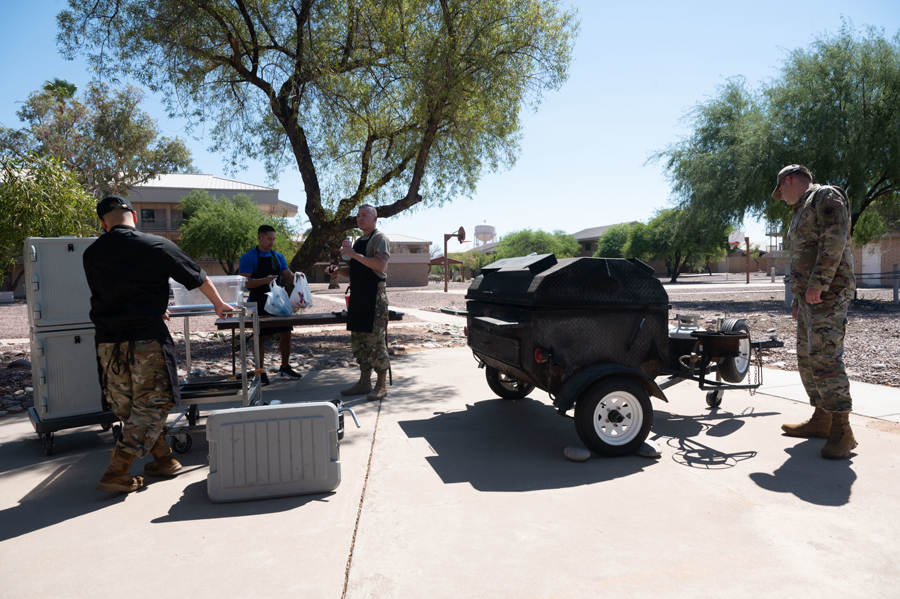 The dining facility offered cake and a special menu for the ceremony. The celebration was an opportunity for DM Airmen to come together to recognize how far the Air Force has come since 1947 and look forward to the future of the force.
This is the first major event that the DFAC has been able to host since reopening in June 2023 after an extended closure.