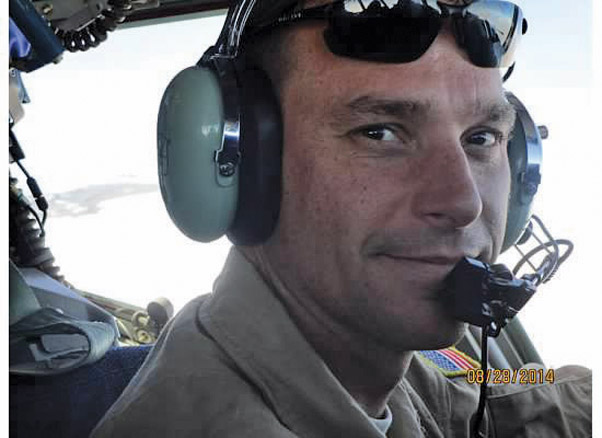 Capt. Justin Taylor, a KC-135 pilot assigned to the 336th Air Refueling Squadron, was killed in an automobile accident on Saturday, 14 February 2015. Taylor has been a total force Airman and a member of Team March for several years.
He started his career on active duty as an F-16 maintainer in 2000, after which he joined the California Air National Guard at March Field where he worked as a KC-135 crew chief from 2004 to 2006. He was commission in 2006 and achieved the aeronautical rating of pilot in 2008. Taylor went on to fly the C-130 with the New York ANG, returning to March as a traditional reservist in 2011 to fly the KC-135.
Taylor was the consummate aviator, who lived to work on and fly anything with wings. He is survived by his partner Catherine Nelson, parents Wayne and Jennifer Taylor, brother Nathan, cousin Sarah Palodichuk, and countless friends.
Memorial and funeral dates and times are not yet set, however, you may contact either Maj. Mary Goldsmith at 951-655-4491 or Capt. Adam Walker at 951-655-3633 for updates and any questions regarding arrangements.