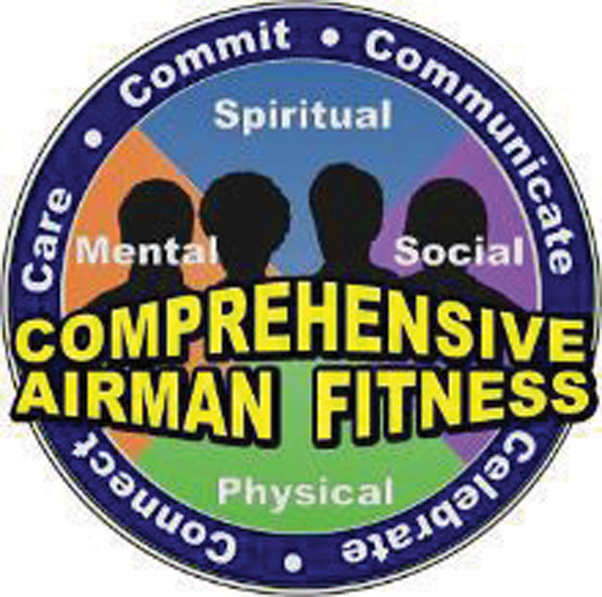 March Field offers mental health services through Elaine Valentine, 452nd Air Mobility Wing, director of psychological health and a licensed clinical social worker with more than 15 years of experience in the mental health care field. Valentine is well-versed on how to conduct assessments and help those in need.
Her program, Comprehensive Airman Fitness, addresses mental health by encompassing it with spiritual, social and physical well-being through connecting, caring, committing, community and celebration.
Although mental health treatment was offered on the active duty Air Force side, the Air Force Reserve didn't have that option until 2012, according to an article posted March 23, 2015 on www.afrc.af.mil. 
"Positions such as mine were created in the Reserve so that reservists could have mental health treatment provided during UTA (Unit Training Assembly) weekends," Valentine said.
Her services are available to all military and their family members as well as all Team March personnel, and include counseling for suicide prevention, relationship issues, sleep deprivation, stress management, parenting and any other mental health issues that may come up.
"Through the reservists I provide resources to their families during a deployment so those families don't feel isolated. When the reservist comes back, I can provide resources to him or her that helps facilitate his or her reintegration, not only with families, but also with communities and the base," she said. "Just because someone is in status versus out of status, the problem doesn't go away. I try to reach out to them anytime or if I get a referral."
Valentine said she does her best to help members identify warning signs that something may be wrong with themselves or others.
"Risk factors are events like job losses, financial problems, stressed relationships, deaths," she said. "Warning signs are how those risk factors affect the person, like drinking, sleeping more or less, or being snappy at work."
She encourages members to take the time to get to know each other so behavior changes will be more easily recognizable.
"Ask, 'how are you doing?' and be approachable. Leaders need to have troops feel safe around them," she said. "Be work friends."
Much of her job is providing services in her office to Airmen, although she does make house or office calls as needed. She credits the 452nd Air Mobility Wing commander, Col. Russell Muncy, with her ability to offer her mental health services to others.
"The commander is extremely supportive of my position and ensures that I continue to get visibility," she said. "He talks about me at the meetings. My name is on the marquee. I send my flyers out to first sergeants and chiefs."
Valentine is also an active member of Team March, attending those meetings to connect with mission partners and their personnel.
"The commander has me seeing active duty Airmen, Reservists, Navy and Army Reserve, Army Guard, AMOC (Air and Marine Operations Center) and ANG (Air National Guard) as well as community partners," she said.
Since setting up her office, Valentine has established other community relationships, such as family resources centers for veterans, VA centers, psychiatric hospitals, Pacific Grove that has substance abuse programs for military and community therapists, to expand her network of resources.
Providing safety a big issue, it's confidential. I'm not documenting and I don't go back to the commander. I let the member that the only time I need to report back is if they are a danger to themselves or others or if there is child abuse involved.
Valentine is located on first floor of Bldg. 317 for easy access and privacy. She said her location allows for safety and a lot of confidentiality, which is important for someone seeking her assistance.
"I feel that the stigma of seeking psychological services has been reduced here at March," she said. "With that, I hope people feel safer in seeking my help for life's situations."
When you don't seek the help, there's deterioration in your psychological and physical well-being, Valentine said. The strain that results from that is detrimental to your ability to stay mission ready and often isolates your family, she said.
"I'm not documenting and I don't go back to the commander," Valentine said. "I let the member know that the only time I need to report back is if they are a danger to themselves or others, or if there is child abuse involved."
Valentine sees walk-ins and her hours are weekdays from 7:30 a.m. to 4:30 p.m. She is also available by request on evenings and drill weekends. She can be reached at 951-655-5097 or Olga.Valentine@us.af.mil.
"I've dealt with a lot of issues concerning loss and grief of family members," she said. "I provide bereavement counseling. I'm open to any kind of group that could be beneficial to Team March members."