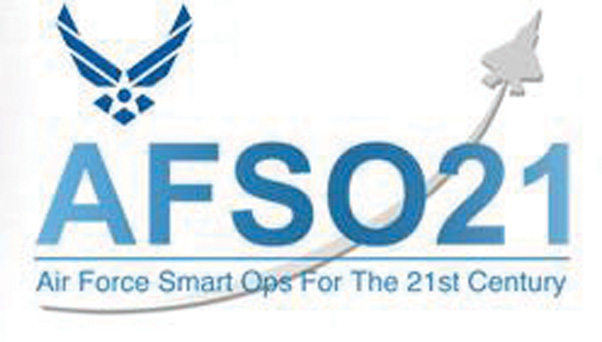 Students feverishly poured over charts and graphs as they worked their way through the presented problem at March Air Reserve Base, Calif., during a five-day, Air Force Smart Operations of the 21st Century (AFSO21) Green Belt Training Course from March 22nd  to March 27th, 2015.
A gathering of both enlisted and officers alike, the group utilized tools and principles taught during the course to approach operational concerns to ensure continuous improvement across a spectrum of Air Force issues. The goal for AFSO21 training is to be a guide for improvement initiatives to contribute to the demands of the warfighter at every Air Force level.
Lt. Col. Scipiaruth Curtis, 452nd Air Mobility Wing, wing process manager, lead the training course zeroing in on the core issues of the wing and applying the AFSO21 eight-step problem solving model directly to those problems.
"These are real world mission problems that my students are looking at," Curtis said. "When they finish here they will be able to take the solutions they come up with and directly brief their commanders on their findings."
The training course is offered to both the enlisted and officer corps in an attempt to create a force that approaches any given problem in a systematic and standardized way.  The blending of the work force in the training allows for a unified perspective.
"It was really nice to go through this course with the officers. I felt like I was able to gain some insight in the decision-making process which is great for me as an Airman," said Senior Airman Raelynne Hughey, medical technician, 452nd Aeromedical Staging Squadron. "This course has enlightened me to everything that goes on in our unit. The biggest takeaway is the streamlining. We are removing wasted effort during a problem solving process."
The AFSO21 training is offered here on a bi-annual basis. Commitment to improvement is the unified war cry of the Air Force as of late and AFSO21 is a program leading the way to ensure problems and situations are approached in the most effective and efficient manner.