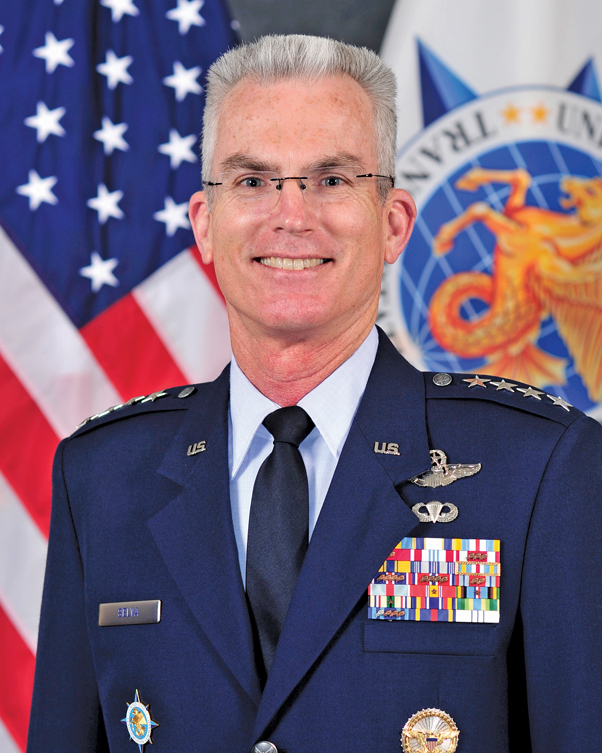 President Barack Obama nominated May 5, Marine Corps Gen. Joseph F. Dunford Jr. to serve as the 19th chairman of the Joint Chiefs of Staff, and Air Force Gen. Paul J. Selva to serve as the 10th vice chairman.
Selva is a pilot and a commander with 35 years of military service.
"As leader of Air Mobility Command, he earned a reputation as a force for change and innovation," Obama said. "I understand that when it was time to deliver the final C-17 (Globemaster III) to the Air Force, Paul went to the cockpit and helped fly it himself."
As head of U.S. Transportation Command, the president said Selva has been committed to partnerships that are a core principle of the national security strategy, "whether it's supplying our joint force around the world in operations large and small, to supporting and keeping safe our diplomats and embassy personnel overseas."
And because Selva served as former Secretary of State Hillary Clinton's military adviser for the first years of Obama's presidency, he grasps the strategic environment in which U.S. forces operate, the president added.
"He understands that our military, as powerful as it is, is one tool that must be used in concert with all the elements of our national power," Obama said, thanking Selva and his wife, Ricki, who also served in the Air Force, for taking on this next chapter of their service together.
Defense Secretary Ash Carter said in a statement released May 5, that Selva has been an innovator throughout his career.
"They're (Dunford and Selva) exemplary leaders," Carter added, "and they both have the strategic perspective and operational experience to help guide our military and advise the president at a time of much change in the world."
As Obama concluded his remarks, he told Dunford and Selva that the nation continues to call on its armed forces to meet a range of challenges.
"We have to keep training Afghan forces and remain relentless against al-Qaida. We have to push back against ISIL and strengthen forces in Syria and build moderate opposition in Syria," he said.
The nation also must stand united with its allies in Europe and keep rebalancing its posture as a Pacific power, and continue to invest in new capabilities to meet growing threats, including cyberattacks, Obama added.
"As commander in chief, I'll be looking to you for your honest military advice as we meet these challenges," he said.
(NOTE: Read about Selva's visit to March Field, March 31, 2014 at http://www.march.afrc.af.mil/news/story.asp?id=123408831.)