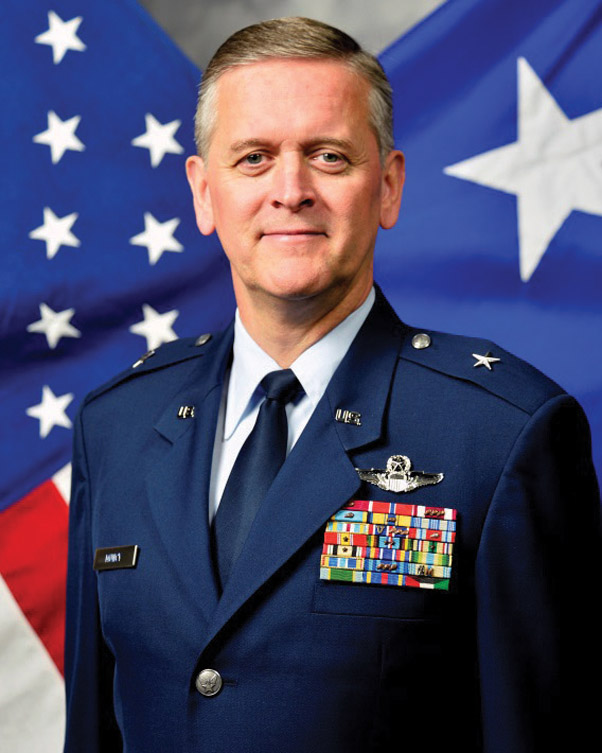 On behalf of the more than 9,500 Reserve, National Guard and Active Duty Air Force, Army, Navy, Marine Corps and Department of Homeland Security men and women of March Air Reserve Base, welcome to AirFest 2016. We are very excited, because it's been four years since our last show, and this year's air show is bigger and better than ever before.
My gratitude goes out to all of the air show committee members, military and civilian, who worked extremely hard on planning this event. These dedicated and talented people spent many hours, confronted many challenges and sweated many of the details to bring this first-class show to fruition.
In addition, I want to especially thank our local community partners. This event would not be possible without their generous contributions. The public and private sectors of Riverside, Moreno Valley, Perris, Hemet and Corona–just to name a few–were instrumental in helping Team March organize this air show for you.  In fact, many have been our partners since the base was built in 1918.
I also want to thank the citizens of Southern California and beyond for your continuing support of this nation's military.  Given that March Air Reserve Base is largely comprised of Airmen, Soldiers and Sailors of the Reserve Components (Air Force Reserve, Air National Guard, Army Reserve, Army National Guard and Navy Reserve), your support is what enables us to serve.  The vast majority of our personnel live and work in the civilian sector alongside you great citizens, but when needed, we answer our nation's call. Your support makes that possible.
Last but definitely not least, I want to thank you for joining us. We hope you thoroughly enjoy all the activities this weekend and take home some lifetime memories. We would not be here without your patriotism and support. We are your Airmen, Soldiers, Sailors, Marines and government civilians and most importantly, your base. Enjoy!