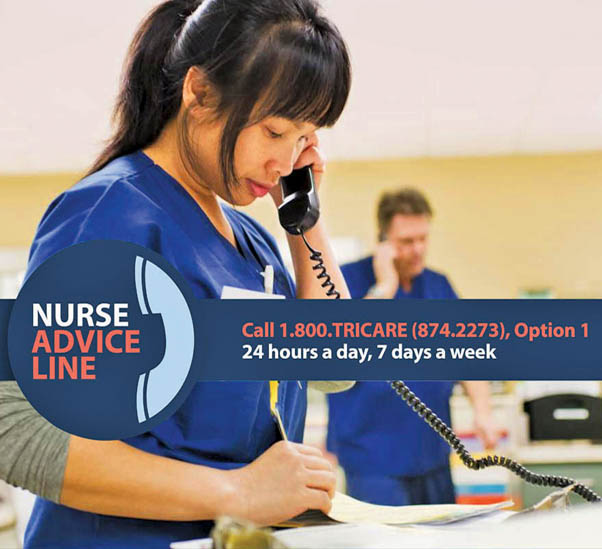 The leaves are turning orange and red, and it's time to store the flip-flops and tank tops, but that doesn't mean travel season is over.
Fall is here, and that means weekend trips and holidays for the military family. If you and your family have a medical problem while traveling this fall you can call the Nurse Advice Line while on the road for all of your health concerns and needs.
The NAL is the Military Health System's new initiative to improve ready access to safe, high quality care. Calling the NAL gives you access to the advice you need at the right time. Call 1-800-TRICARE (874-2273), option 1 to talk to a registered nurse, who can answer your urgent care questions, give you health care advice, help you find a doctor or schedule a next-day appointment at a military hospital or clinic.
If you or a member of your family gets ill while you are traveling, calling the NAL can help you figure out what steps to take. The nurse will ask you questions about the symptoms you or your family member are experiencing and provide advice on whether you need to seek care and when. When you are traveling, the NAL nurse will help you find a safe, high-quality health care facility in the TRICARE network. If you are a military hospital or clinic enrollee, the NAL will send a follow-up note to your primary care manger and medical team back home so they know how you are doing. You can safely travel anywhere with TRICARE and the NAL. The NAL is available 24 hours a day, seven days a week. For more information on accessing the NAL while on the go, visit www.TRICARE.mil/NAL.