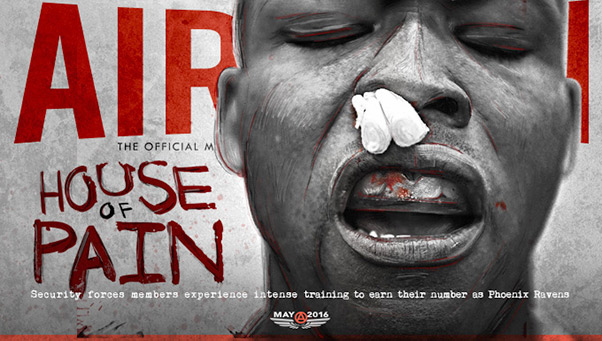 The May issue of Airman magazine is now available to download and is viewable through a Web browser.
In the cover story, titled "'We Chose This,'" you'll go behind the scenes of the challenging training course required to become a Phoenix Raven at the U.S. Air Force Expeditionary Center at Joint Base McGuire-Dix-Lakehurst, N.J.
In the next feature, you will read about the efforts of an officer and her spouse to support the wounded warrior support program through the care of 45 sled dogs for the Iditarod in Alaska.
Lastly, you'll read about flight attendants on Air Force One.
You can download Airman magazine's May issue for your tablet here:
• Apple version: https://itunes.apple.com/us/app/airman-magazine/id566041850?mt=8
• Android version: https://play.google.com/store/apps/details?id=com.airman.newairmanmagazine
Airman magazine provides an interactive experience for tablet readers and a limited interactive version is viewable in Web browser format. To read this issue on your PC/Mac, visit http://contentviewer.adobe.com/s/AIRMAN%20Magazine/c31b3f6bf51348f280a8bf8e57d33ee4/2016-05/Cover.html.