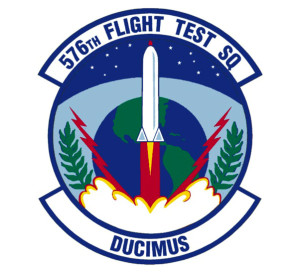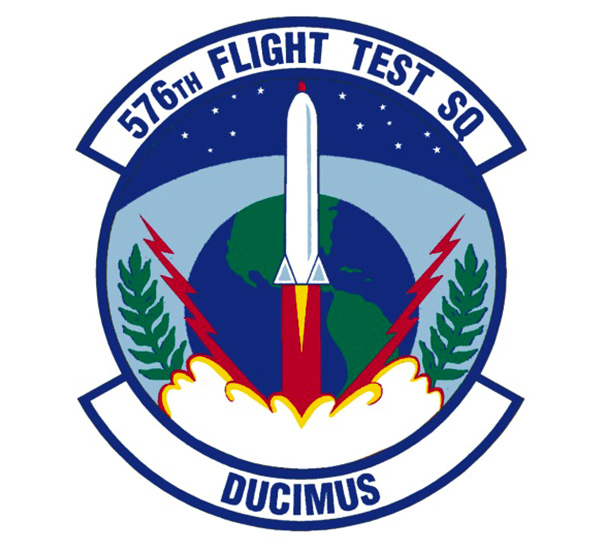 The Air Force Global Strike Command Operations Directorate will transfer administrative control of the 576th Flight Test Squadron to the 20th Air Force Commander effective Oct. 1.
According to Col. Craig Ramsey, the 576th FLTS commander, the purpose of this realignment is twofold: provide a clear administrative chain of command in a more typical military construct (a commander working for another commander), and realign the Intercontinental Ballistic Missile test unit under the ICBM Numbered Air Force. Previously, the unit was administratively aligned under the Operations Directorate at AFGSC.
"Administratively and functionally, this aligns the squadron with the professionals within the ICBM Numbered Air Force," Maj. Gen. Anthony Cotton, the 20th AF commander, said. "While the operational-level mission of the squadron differs from the other 20th (Air Force) units (test unit versus operational), the tactical-level actions and problem sets of the 576th (FLTS) parallel those of sister units."
Aside from a new senior rater signing administrative documents, this change should be transparent to the members of the 576th FLTS, and while administrative control will realign under the 20th Air Force, test mission activities will remain under AFGSC.
"Test management and oversight will continue to be provided by the AFGSC Operations Directorate in accordance with existing instructions," said Brig. Gen. Ferdinand Stoss, the A3 director. "This provides the dual benefit of 'commanders working for commanders' in an administrative control relationship with 20th (Air Force) while executing the command's operational test program in a streamlined relationship with the headquarters."
The 576th FLTS is the United States' only dedicated ICBM test squadron, "professionally executing tests that accurately measure the current and future capability of the nation's ICBM force," Ramsey said.
The 576th FLTS was originally activated in 1943 as the 576th Bombardment Squadron (Heavy) under the 392nd Bombardment Group and 8th Air Force, where they flew B-24 Liberators during World War II. Following a post-war inactivation, the 576th Strategic Missile Squadron was reactivated in 1958 at Vandenberg Air Force Base, Calif., under U.S. Strategic Air Command. Ramsey said the squadron, under various names, has been launching ICBMs since September 1959, including Atlas, Minuteman and Peacekeeper missiles.
"As an Air Force Global Strike Command unit, I think it's very fitting that we have a tie to 8th Air Force and bomber heritage as well as the early days of ICBM testing," Ramsey said. "We are very proud of our long legacy."
As the only operational test unit for all Minuteman III operational testing, the 576th FLTS works with the AFGSC Operations Directorate's test branch to plan, schedule, execute and report results on all manner of ICBM tests.
"The 576 FLTS has a responsibility to the nuclear community to thoroughly test all components, equipment, and facets of the ICBM weapon system and support infrastructure to ensure it meets the needs of the warfighter," Ramsey said. "Before it ever reaches the field, we're supposed to make sure it's right!"