Dozens of A-10 Thunderbolt IIs line the flight line at Davis-Monthan Air Force Base, Ariz., and they all require some sort of maintenance.
As maintainers continue to work hard around the clock, the Air Force is looking to find new, more efficient ways to keep these aircraft combat ready.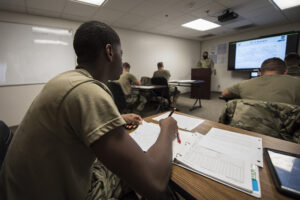 The 372nd Training Squadron is doing this by transitioning from the Mission Ready Airman program to the Right Time Training program.
"The goal of this course is to get the crew chiefs familiar with this aircraft and show them what they will be doing on a day-to-day basis," said Tech. Sgt. Michael Stilson, 372nd TRS A-10 crew chief instructor. "They get basic information and familiarization with us so they are able to move on and learn more in-depth techniques from everyone else on the flight line. The changeover to the RTT program benefits Airmen because we have more time to be able to really do a lot of hands-on work with them and help them gain confidence in their responsibilities."
This change makes training more streamline and effective, ensuring that no time or resource is wasted in making Airmen more proficient and productive right away.
"The old MRA course was taught as the last phase of technical training, but now RTT is taught to new Airmen after they have in-processed into their new units," said U.S. Air Force Staff Sgt. Stephen Luke, 372nd TRS A-10 crew chief instructor. "While most of the course material has stayed the same, students will now immediately transition from class to working on the flight line. This means that the skills they learn here with us can immediately be put into practice, which helps them, retain more of those skills and units can avoid re-teaching Airmen as they arrive at their first duty station."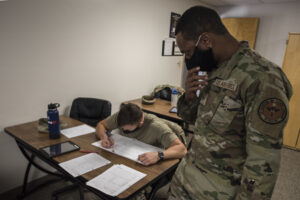 Airmen are the most valuable asset the Air Force has and building them to reach their maximum potential is critical for mission success. This course transition will impact close to 200 new Airmen a year by giving them a head start in being the best maintainers possible.
"Everyone is trying to be more effective with fewer resources, so we were able to make this change to alleviate the training burden on units who will now receive more competent maintainers," Luke said. "This will ultimately help the Air Force alleviate the maintainer shortage by reducing the training load in units and allow more experienced crew chiefs to dedicate more time to maintaining the A-10 fleet and ensuring its readiness."
This new program is enabling units to better use resources to ensure their ability to function at maximum capacity. In doing this, they become better at producing the safest, most ready and lethal aircraft required to deter and defeat any threat or adversary that may arise.