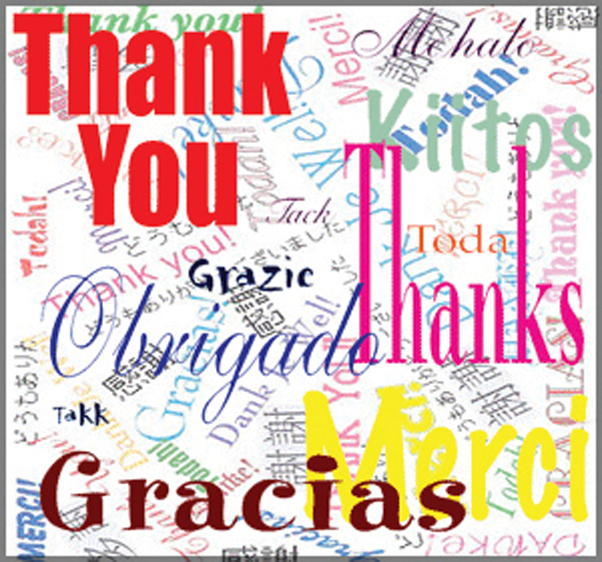 Today is the 26th annual Employee Appreciation Day. On the first Friday of March managers of all levels are encouraged to support and reward their employees, and to show their appreciation!
What?! You've never heard of it? Well it's time to spread the word!
In this age of do more with less, employers are often so busy that they can't fit another 'holiday' into their already, crammed schedules. But, the employees are also being asked to do more with less and can become discouraged because they are not receiving the feedback needed to let them know what a great job they are doing.
Supervisors, when was the last time you actually told your employees how much you appreciate them for the work they are doing? I don't mean telling them 'Great job!' in passing, but sitting down with them over coffee or lunch to really share some feedback with them and asking them for their input?
Don't miss the opportunity to have a conversation with your employees. Your time is valuable but so it theirs, so share a few minutes with them. They've earned it! Don't wait until a project is complete to tell your employees they are doing great work. Offer feedback to them during the process as encouragement.
Remember when you were one of those employees. Wasn't it uplifting to get some positive reinforcement from your boss? Pay it forward. You don't have to spend any money (although I'm sure your employees would love to be treated to lunch or receive a token of your appreciation). The point is to actively appreciate them. Take the time to send a personal, hand-written thank-you note. Have a cup of coffee or tea with them to start or end the day, just because you need to say thank you. It's the little things that make a big difference in recognition and appreciation.
Whether you choose to celebrate today or not, be the kind of boss that you would want to work for. You set the mood for your environment so bring a positive energy to your workplace. Share that with your workforce.
Employee appreciation goes a long way in getting the mission completed in a safe and professional manner.
To all of you employees out there, enjoy the day! You are worth it and you've earned it!