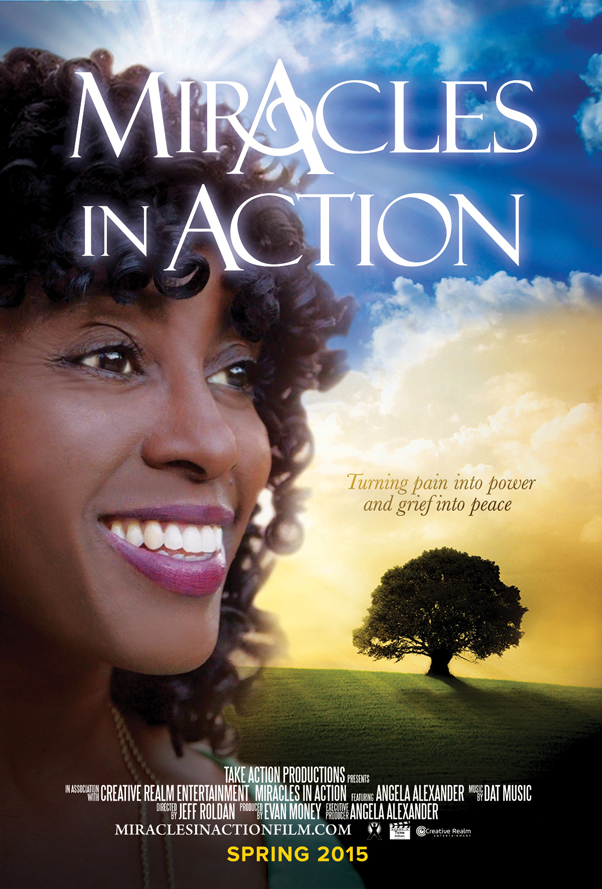 (First in a three-part series chronicling Angela Alexander's incredible story which led to a book, a ministry and now, a documentary.)
MIRACLE: "An unusual or wonderful event that is believed to be caused by the power of God," is how Merriam-Webster defines it.
For most parents who have lost a child the word miracle would never enter their minds, but most parents are not Angela Alexander. Miraculously, she received immediate peace.
A retired Reservist from March Air Reserve Base, Alexander learned that her husband and four children had been in a bad car crash while she was on annual tour in Japan in April, 2000. Her two 8-year-old sons, Murice and Roger died in that accident.
Alexander's husband, Surie, was driving on Interstate 215 in Southern California with his children when he was cut off by another vehicle, causing him to hit the center divider and fall 25 feet onto two, occupied, parked cars, she said.
She recalls that day in Japan, sitting in a small office with her commander, a colleague and a priest, when she was told that her husband and two daughters were in the hospital, but okay. Then she was told that her two sons had died.
"When he told me, I couldn't believe how much peace I had," Alexander said. "Immediate peace." Alexander, who retired in 2005 after 20 years of service, said that immediate peace was something she didn't understand at the time.
She remembers how she kept pinching herself during the flight home because, given the nature of the news she had received earlier, she still knew the alphabet and what day it was. She had not gone crazy as she had predicted she would have, given the situation.
"It wasn't until later that I realized why God gave me that instantaneous peace," she said. "The reason was (that) as a result of my sons passing, my ministry (Miracles in Action) was birthed, and if I had gone crazy it wouldn't have happened."
During that flight home from Japan, Alexander remembered a letter Murice had written to his parents shortly before his death which eliminated any guilt she could have harbored over what had happened to him.
She clearly remembered the day Murice came running into her bedroom exclaiming, "Mommy! Mommy! Daddy! Daddy! I wrote you a letter!" she said. That letter expressed to them that Murice loved them and explained why he loved them. After reading the letter, Alexander said she told her son it was a love letter and thanked him. He immediately ran off to his room and wrote another letter, just for her.
One line in that second letter in particular stood out to her she said. "If I got to choose a Mom, I would chose you," Murice wrote. That line reminded her that it was all in God's order. "Maybe not my order, but God's order," she said. That enabled her to focus on the tasks that awaited her at home in California.
Upon her arrival there, she was immediately thrust into a cyclone of activity. She had to take on the role of mom and dad for her 10 and 11 year old daughters while Surie was recovering in the hospital. Add to that the additional stress caused by the State of California automatically charging Surie with vehicular manslaughter, and the occupants of the other vehicles filing lawsuits against him too. There was also a steady stream of family and friends cycling in and out of their home and worst of all, two of her babies were now gone forever.
In the midst of the chaos, Alexander was able to maintain her focus and sanity, in large part because of the letters Murice had written. But, she realized she needed to know that her other son, Roger, had been visited by the Holy Spirit and was okay too, she said.
"God I need to know that you are in control of this hot mess," she prayed. "And he laid one word on my heart, 'search.'"
For the next four hours that's exactly what she did, but she said she didn't find anything. Later that day she decided her daughters needed some normalcy, so she left the swirl of people in her home and took her girls to their school's open house.
All four of her children attended the same elementary school and it was that open house that would lead her to what she was searching for.
The answer to her search will be addressed in part two of this three-part series in next week's Beacon.