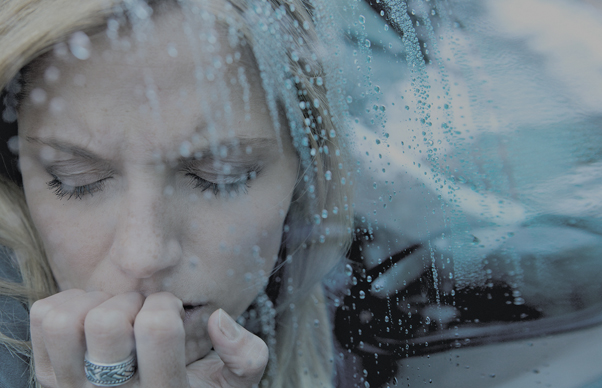 In a significant change in policy, the Air Force announced Aug. 24 that, effective immediately, civilian employees — both appropriated and non-appropriated — who are victims of sexual assault are now allowed to file restricted and unrestricted reports with their installation's sexual assault response coordinator.
The policy allows SARCs and sexual assault prevention and response victim advocates to assist Air Force civilians who report sexual assaults by providing crisis intervention and advocacy services 24 hours a day, seven days a week.
According to the new policy, civilian employees may utilize SARC or victim advocate services and file a report, even if the incident occurred before the change went into effect.
"Our civilian Airmen are valuable members of our team, and we're going to support them," said Secretary of the Air Force Deborah Lee James. "While this is a huge win for the Air Force and our civilian force, we will continue to work at all levels to prevent sexual assault."
The Department of Defense recently signed an exception to policy, granting the Air Force the authority to extend SAPR services. Air Force civilian employees now receive the same services as those who were previously eligible to use SARC services, with the exception of legal and non-emergency medical services, which are restricted by law.
Prior to this exception, only civilian employees at overseas locations and their dependents 18 years old or older were eligible to use SARC services, and they could only file unrestricted reports.
SARCs and SAPR victim advocates will assist in contacting the appropriate law enforcement agency for Air Force civilians who file unrestricted reports to ensure reports are properly investigated and prosecuted. They will also be able to help civilians identify and contact additional off-base support organizations as needed.
"Our SARCs and victim advocates provide invaluable support and assistance to our uniformed Airmen who have suffered from this horrible crime," said Maj. Gen. Gina Grosso, the Air Force SAPR director. "We knew we could do more to help our civilian Airmen, so we sought an exception to policy to allow the Air Force to extend the same care and support to civilian victims as we do to our military Airmen and their families."
Air Force civilians stationed on sister service installations will have to contact the closest Air Force SAPR office to make a report. To identify the closest Air Force SAPR office, civilians can go online to www.safehelpline.org and enter their ZIP code.
Prior to the change in policy regarding civilian employees, the Air Force changed its eligibility requirements to allow Air Force Reserve and Air National Guard members in Title 10 status who are sexually assaulted while performing active service or inactive duty training to receive full SAPR support services. Reserve members, including air reserve technicians, who report a sexual assault that occurred prior to or while not performing active service or inactive duty training are eligible to receive limited SAPR support services. Local laws and regulations apply to ANG members in Title 32 status.