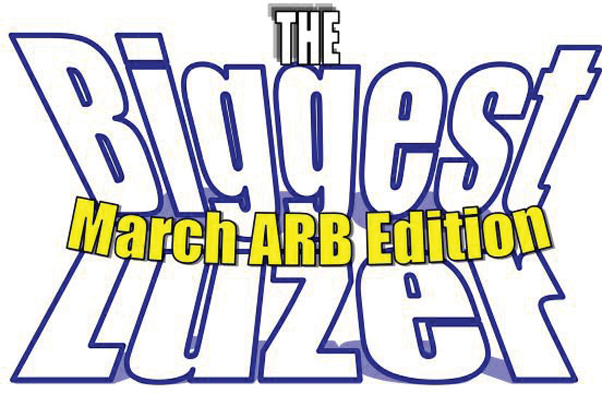 Planning on gaining a few pounds during the holidays? You're in luck! The March Fitness Center is hosting the Biggest Luzer competition, starting Jan. 4, 2016, for all Defense Department ID card holders, including military retirees, dependents 18 years and older (and out of high school), and eligible contractors.
The objective of the three-month-long, Biggest Luzer competition is to encourage authorized fitness center patrons to gain healthy wellness habits, and lose weight as they participate in the competition.
Participants may be individuals or part of a team (up to four members per team). Registrations forms are available at the Fitness Center and must be completed and returned in person. Participants can join anytime during the first three weeks (Jan. 4 through Jan 22).
The initial weigh-in is scheduled for Jan. 4, and subsequent weigh-ins will be every Wednesday between 8 a.m. and 8 p.m. at the Fitness Center. The competition ends with a final weigh-in on Mar. 31. A Fitness Center staff member will be required to complete your weigh-in. Weight loss is calculated on the percentage of weight lost (initial weight-new weight/initial weight). Measurements are optional at the initial weigh-in.
Progress will be tracked and maintained by Fitness Center staff, and all information is completely confidential. Participants are responsible for logging workouts, which is a requirement of the competition. Workouts can be done at the Fitness Center (individual, group exercise class or WELLBEATS reservation), or at an outside facility.  Particpants may also choose to receive weekly emails with motivational information, fitness guides and resources, Fitness Center events and classes, and general nutritional recommendations and referrals from an exercise physiologist.
Incentive prices will be given to each participant who completes eight WELLBEATS classes by the end of week four; 16 WELLBEATS classes by the end of week eight; or 24 WELLBEATS classes by the end of week 24.
At the end of the competition, the top two individual members and teams will receive Biggest Luzer T-shirts, bragging rights and a new and improved version of themselves! There is also an optional raffle to win more prized upon completion of the program.