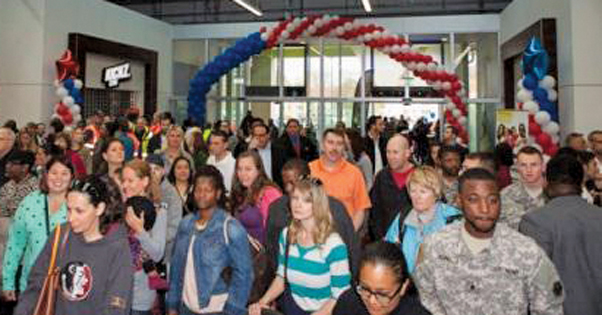 Getting ready to hit the stores on Black Friday? The day after Thanksgiving gives consumers a chance to get a head start on their holiday shopping with dramatic discounts that create some of the best prices of the year. Whether going to the store on Thanksgiving or on Black Friday, make sure to not become a crime victim. Before leaving home, remember that Black Friday is all about being smart with money, not just with how it's spent, but how it's protected. Check this list of essential tips for a safe and successful shopping trip.
10 Holiday Shopping Tips
1. Planning a shopping trip can save shoppers time and money.
2. Cell phone reception can be spotty in some stores, large malls, and retail outlets, so set a specific time and place to meet up after scouring stores for bargains.
3. Shopping with a single credit card is safer because it's easier to cancel one card than several, if a wallet or purse gets lost or stolen.
4. When shopping online, use secure connections and only shop at websites you trust.
5. Confirm all purchases, online and in-store, and save all receipts. Receipts are needed to make exchanges, refunds, and to dispute an incorrect charge.
6. Know your rights when it comes to refunds, cancellations, returns, layaways, bait and switch, and rainchecks.
7. Report lost or stolen credit, debit, and ATM cards immediately. Acting fast limits liability for unauthorized charges.
8. Know California gift card rules – http://www.dca.ca.gov/publications/legal_guides/s-11.shtml
9. Nothing gets a thief going like a car full of shopping bags that are clearly visible. Lock them in the trunk or, if possible, take them directly home.
10. Make sure to bring a bottle of water and a few light snacks. Spending hours wading through shoppers and stores can leave people exhausted and dehydrated.