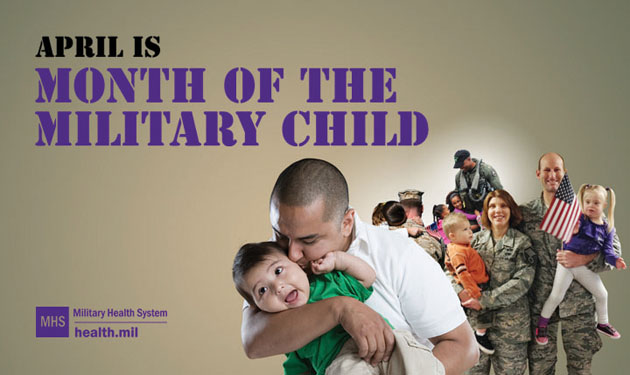 Savings, giveaways and nutritional tours for the entire family are on tap for April as commissaries worldwide observe Month of the Military Child.
"We know military family life is made better thanks to the commissary benefit, and we're all about providing our customers with great values, especially for children during April," said Tracie Russ, the Defense Commissary Agency's sales director.
DeCA's industry partners – vendors, suppliers and brokers – are collaborating with commissaries to offer discounts beyond everyday savings. Overseas stores may have substitute events for certain promotional programs. Customers are asked to check their local commissary for details on dates and times for the following promotions:
All commissaries take Month of the Military Child as a time to highlight healthy lifestyles. The "5-2-1-0" message is prominent: Eat five fruits and vegetables every day; limit recreational screen time to two hours or less daily; get one hour or more of physical activity every day and avoid all drinks with sugar. Check with your commissary to find out about possible tours highlighting the nutritional value of fresh fruits and vegetables and recipes.
Keebler's 17th Annual Hollow Tree promotion features savings on discounted Keebler products March 28 – April 10 at all stores. There are also coupons for free milk with the purchase of four packages of Keebler cookies or Keebler Rite Bite packages.
Eleven camps, two ways to win. Now through April 10, nearly 100 commissaries have a chance to win a football ProCamp for their installation. Eleven winning stateside installations will host a free, two-day football camp for military children in kindergarten through eighth grade. Camp participants learn from and play with NFL players such as Andre Roberts (Washington Redskins), Cortez Allen (Pittsburgh Steelers), Larry Fitzgerald (Arizona Cardinals), Steve Smith (Baltimore Ravens) and Rob Gronkowski (New England Patriots). Installations qualify for a camp based on their commissary sales of select items such as Tide, Bounty, Charmin, Pantene, Crest and Gillette. Customers can also vote for their installation at thefamilyunitpg.com.
Small Planet Foods is sponsoring "Live Green Together," a stateside organic food event. From April 11-24, it features product sampling and great savings through coupons on Annie's, Cascadian Farm, Muir Glen, Larabar and Food Should Taste Good items including ready-to-eat cereal, granola bars, salsa, pasta sauce, healthy snacks and frozen fruit.
Overseas Service Corporation and their partners present a stateside-only sale to heighten awareness of The Fisher House Foundation. A Fisher House is a "home away from home" for families of patients receiving medical care at major military and Veterans Affairs medical centers. Look for special product pricing, coupons and mass displays in all stateside stores. A percentage of the sale's proceeds will go to support the Fisher House.
"The best way we recognize our military children is making sure the products and values of their commissary make it worth the trip," Russ said.