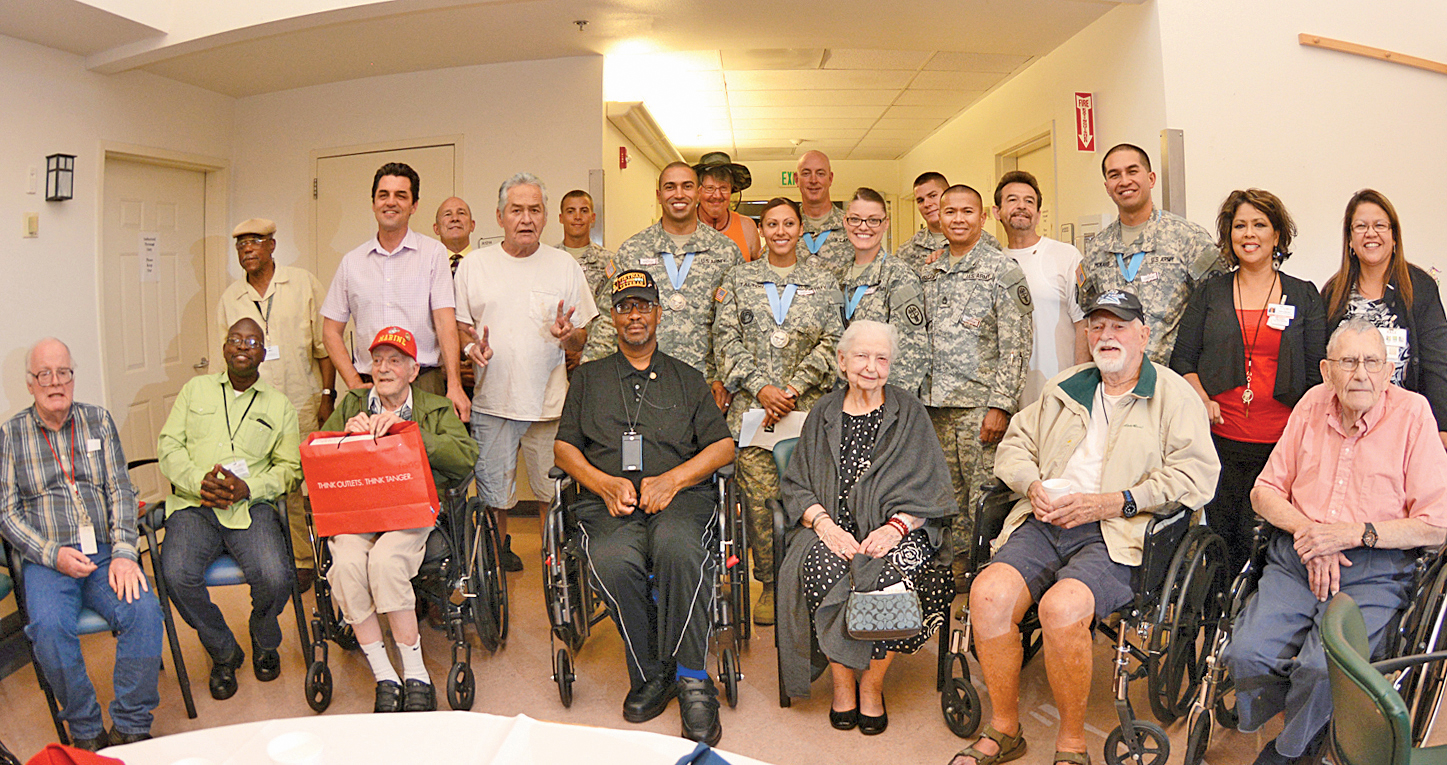 Non-commissioned officers of a prestigious Army organization recognized military Veterans in Barstow during a ceremony, June 15.
Five NCOs of the Fort Irwin Sergeant Audie Murphy Club honored Veterans who live or serve at the California Veterans Home in Barstow and who performed military service during the Vietnam War era. An additional NCO and two Soldiers also supported the event, which offered the servicemembers another occasion to volunteer in a community of the high desert.
During a pinning ceremony, the NCOs and Soldiers placed a commemorative pin on shirts or hats of the Veterans, who were not able to attend the annual Vietnam Veterans recognition ceremony on Fort Irwin earlier this year.
Sergeant 1st Class Koa Pickard, NCO-in-charge of the Fort Irwin SAMC, said his group routinely visits and support the Veterans home. He added that it was a great opportunity to return and pay tribute to Veterans who have made sacrifices in their service.
"As the Sergeant Audie Murphy Club, giving back to the community is definitely at the forefront of what we do, but going the extra mile and coming out here for actual Veterans – here in Barstow – really helps put into perspective why you serve, why you do what you do," Pickard said.