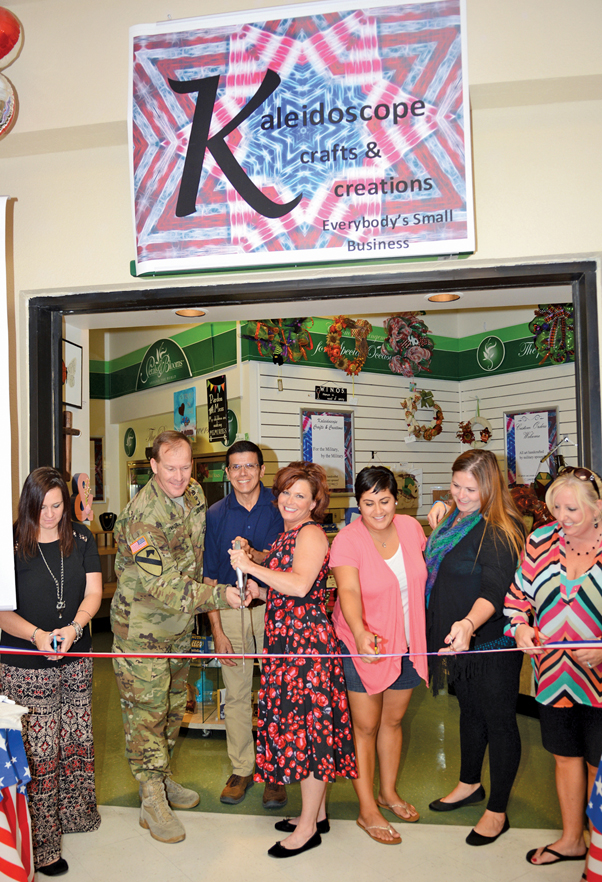 Kaleidoscope Crafts and Creations opened for business after a ribbon cutting at the Exchange, Sept. 1
The store sells decorative and artistic home décor items made by Fort Irwin military spouses.
Cathy Jacobi, a military spouse here who spearheaded the establishment of the venue, said everything in the store is hand made. Customers can also request customized articles from the vendors. Seven spouses currently have works for sale. They will be volunteering to run the store, Monday through Saturday.
Jacobi credited the spouses "who jumped in" with her and agreed to "make this happen."
"There's so much talent out there that we miss, and don't realize what military spouses really can offer you," Jacobi said.
Misty Dennis, military spouse and artist, assisted with the launching of the store and consigning of other artists.
"We all have something that we can contribute, and this is just our way of contributing to the military community," Dennis said.
Jacobi described the new locale by saying: "It is a store for the military by the military, and it's everybody's small business."