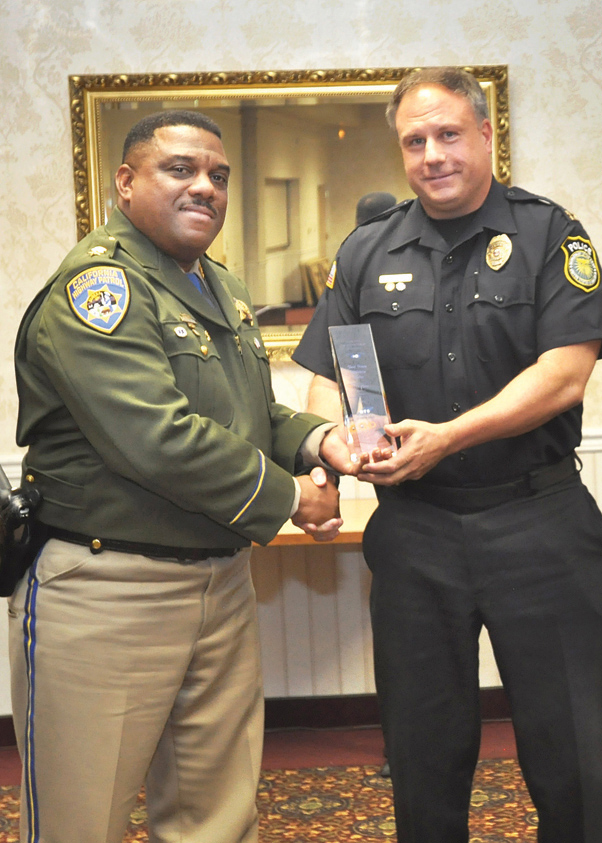 At the Fort Irwin garrison's monthly commander's call, Oct. 27, at the Fort Irwin events and catering center, Fort Irwin's police department was presented the California Highway Patrol's award for the best traffic safety program for 2014 in the military police category.
Fort Irwin Police Department Deputy Chief Dennis Johnson accepted the award for the department from Avery Browne, CHP assistant commission for staff.
The California Law Enforcement Challenge, modeled after the International Association of Chiefs of Police National Law Enforcement Challenge, is a competition between similar size and type of law enforcement agencies for the best traffic safety programs in California. The competition focuses on a local law enforcement agency's efforts in occupant protection, impaired driving, and speed awareness, as well as a traffic safety issue unique to the submitting agency's jurisdiction.
In congratulating the Fort Irwin police force for the award, Browne said he expects to return to Fort Irwin next year to present them with the 2015 award.