FORT IRWIN, Calif. — The ability of the 11th Armored Cavalry Regiment (ACR) to tactically dominate the National Training Center is well known. Every Brigade Combat Team, from Fort Wainwright to Fort Hood knows that when they come to Fort Irwin, California death will ride a Blackhorse. What's less known well known, is the 11th ACR's ability to dominate the fight to keep its Troopers fed. Proving this point during Rotation 19-09 the Field Feeding Section of Headquarters and Headquarters Troop, Regimental Support Squadron, 11th ACR was evaluated as part the 2019 Phillip A. Connelly Assessment's FORSCOM field feeding division.
The Philip A. Connelly Assessment is designed to act as "the personification of food service excellence" with Army culinary specialists working hard to demonstrate their professional competence as they efficiently produce the most nutritious and delicious meals possible in an austere field environment. Given the exacting standards of the evaluation food service units throughout the army, most units generally treat the assessment as its own training mission. Units often spend upwards of six months of preparation, solely devoted to deploying a field feeding team to push out a single day of meals for the evaluators. However this simply is not the modus operandi of the Blackhorse Regiment.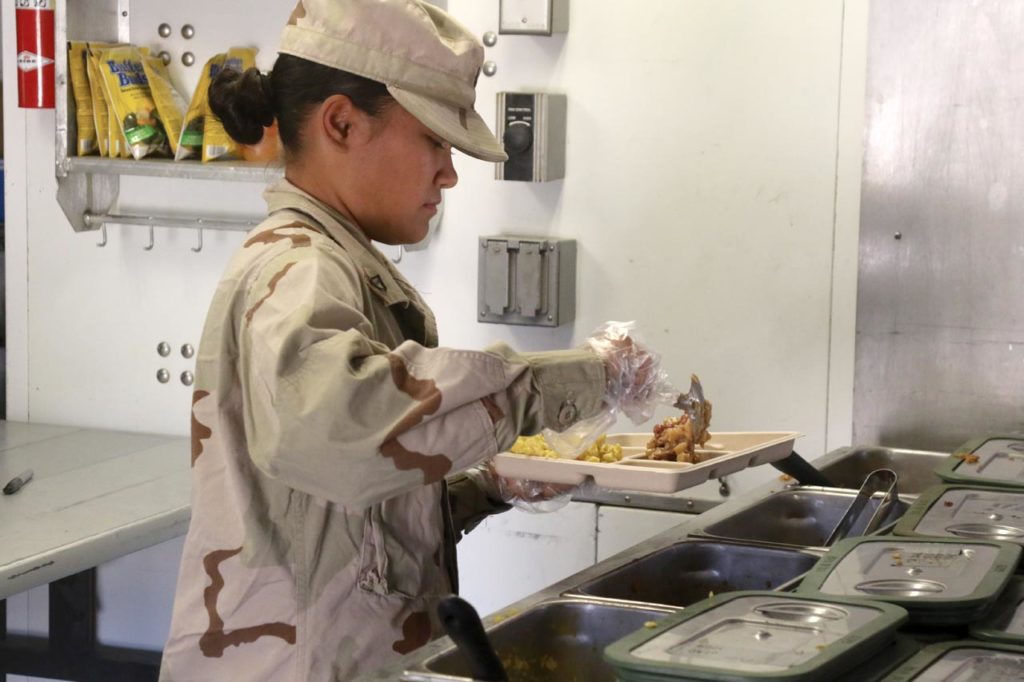 A team of two, Noncommissioned Officers (NCO) and six Troopers led by Sgt. Billy Evangelista were entrusted with conducting the assessment, while simultaneously providing 700 Blackhorse Troopers with two meals a day as part of their standard rotational mission from the same location. Sgt. Evangelista put it best saying, "We really didn't do anything different from what we do every rotation. We established our site and just started getting the next meal ready and just kept going like that until we tore down the site."
Evaluators were impressed by the size of the site and the ability to simultaneously prepare more than 300 breakfast and dinners for pickup by units, while simultaneously cooking for a similar number of personnel from the Divisional Support Area (DSA) that the Regimental Support Squadron established around the site.
That's not to say that accomplishing the mission was any easy feat. Sgt. Evangelista and his Troopers were typically up by 3a.m. to start preparing for the morning's breakfast, working in shifts until the last dishes were cleaned around 10PM. While everyone in the Regiment trudged along in temperatures that