LONG BEACH, Calif. — As the month of October blows in, the sound of a murder mystery dinner theatre sounded like just the thing to jumpstart a spooky month of ghosts and goblins. The Queen Mary ocean liner offers Dinner Detective events each Friday and Saturday throughout the year, so the hubby and I decided to try it out. The Queen Mary arrived in Long Beach in 1967 and has called southern California home ever since.
The Queen Mary has been voted one of the top 10, most haunted places in America by Time Magazine, which made the dinner detective theatre even more spooky. When you book the Dinner Detective event, you can choose to pay an additional fee if you'd like to be apart of the show and play a role. There are no costumes, so anyone sitting at your table could be an actor and/or murder suspect and you wouldn't know. The mystery begins as soon as you enter the dining room. All scripts are based on actual cold cases and created in-house.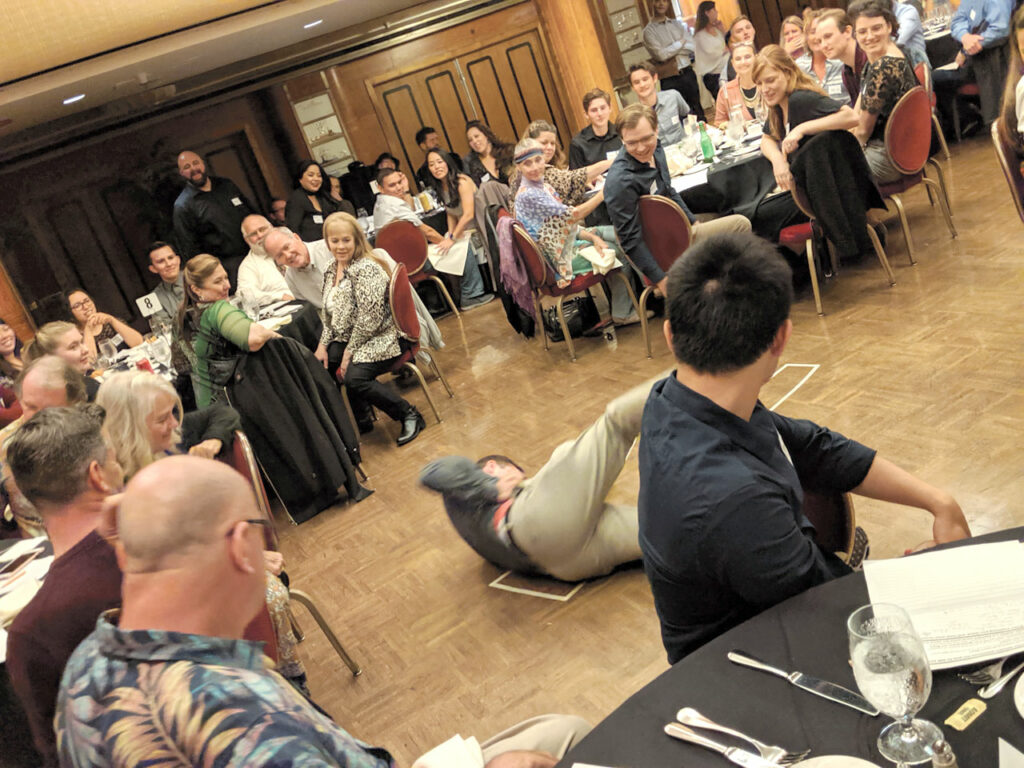 The evening began with guests checking in and developing a code name for your badge. Groups and couples also got to take photos with weapons props, which they try to sell to you toward the end. Once we were seated, we ate our salad and there is a bar to order drinks. We were then introduced to the host, who laid out the rules and gave guests our first set of investigative clues. There are about 100 guests allowed during each dinner—ten tables of ten. At my table—my husband, "Jace," a woman named "Mary," "Pat Rice," "Tiny Dancer," "Big Money," "The Professor," "Ginger," "Marie," and me—"Jade."
After we interrogated people in the room for a while, the first death occurred—a stabbing of a man I had written down as a possible actor—"Cool Cori." Two, 'detective' actors then entered and provided each table with our second set of clues. The actors who were very good at improving, although they had a script.
With a few activities, intermissions and dinner, we received two, more sets of clues, then were given about 15 minutes to write down who we thought was the killer. The catch was—the winner had to not only write who the murderer was, but also, as many details as possible as to why that person killed the victim. In the end, a woman sitting right beside the 'killer' ended up winning the prize, which, of course, some thought was shady.
I won't ruin the scenario or characters for you—just in case you decide to try it out and they provide the same case for yours—but please know that I had a great time meeting people's aliases and hearing them come up with false information, just to keep everyone guessing.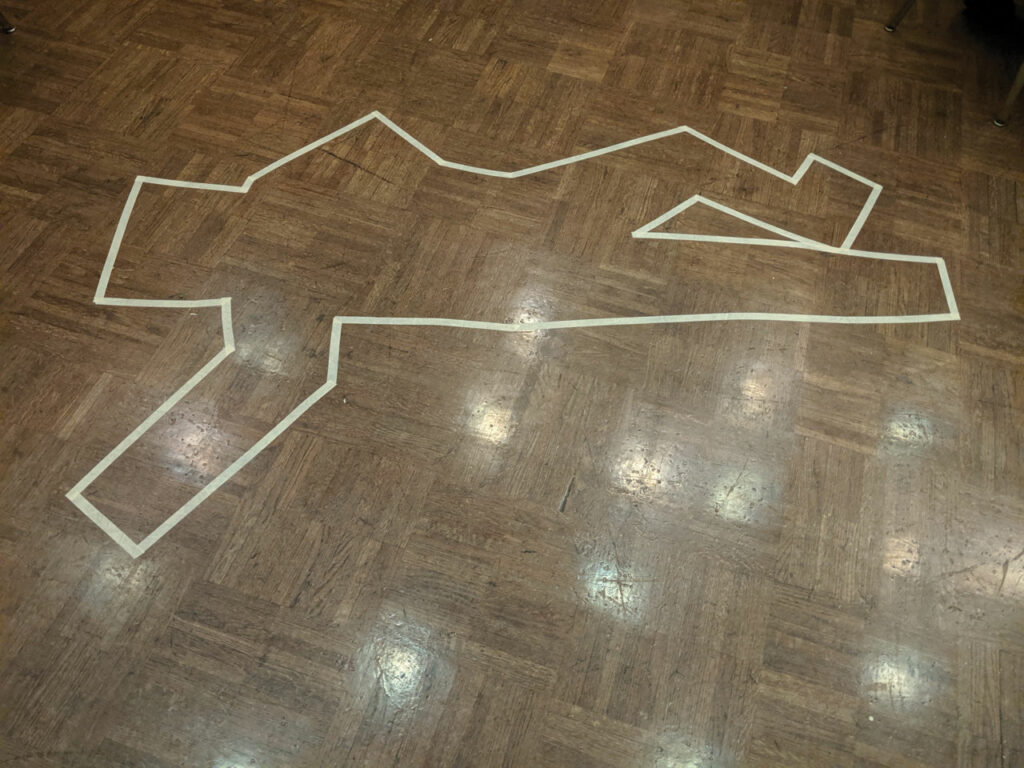 The dress code is business or dressy casual and includes no shorts, flip flops, ball caps or torn clothes. We did see people in jeans and one guest in sweat pants.
Besides the dinner theatre, there are a few tours of the ship but one of the most popular is the "Haunted Encounters" tour. There are haunted and paranormal hotspots and participants in that tour get to explore inside and outside the ship and hear stories about the most famous reported incidents on the ship. Among the ghosts reportedly still 'hanging around,' is an engineer who died in the ship's engine room, a "lady in white," and various children located throughout the ship, including the 1st Class Pool.
Tours at night also include Dining with the Spirits, Paranormal Investigation and Paranormal Ship Walk. There's even a master magician who performs illusions and séances!
Another perk of going to the Queen Mary during this time, includes the Dark Harbor event that is right outside of the ship. It includes 200 monsters, six scary mazes, rides, bars and entertainment. The Queen Mary's Dark Harbor from Sept. 26-Nov. 2.
Other options are to go on a tour 25 feet below water levels to walk through the boiler rooms, water-softening plant and turbo-generator room.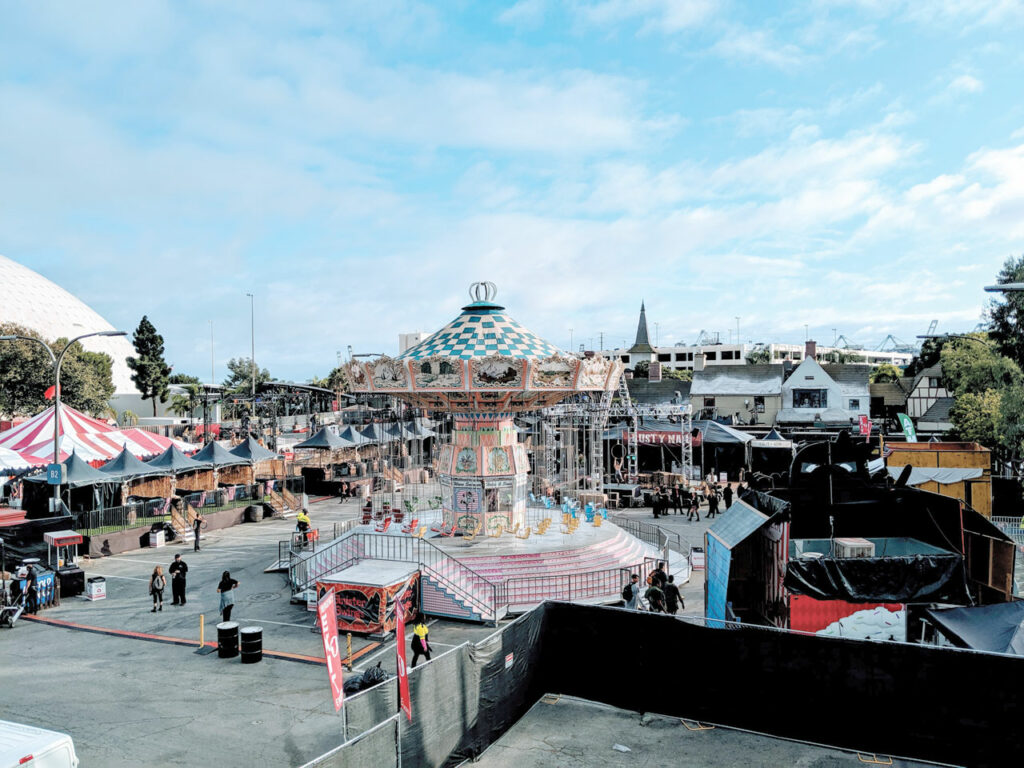 If you visit queenmary.com, you'll see options of everything I've mentioned, as well as everything from a tour or Sunday brunch, to a walk on the starboard side of the ocean liner. Enjoy!