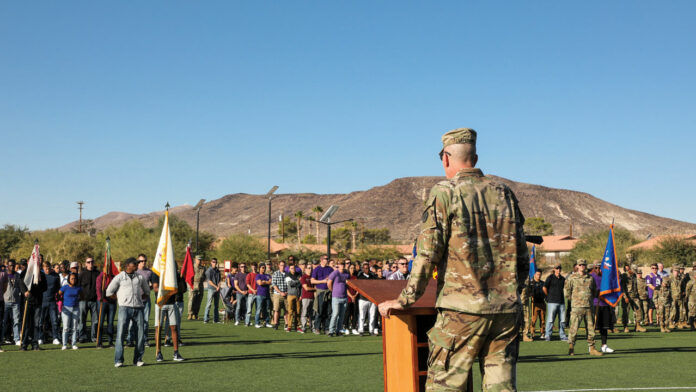 FORT IRWIN, Calif. — Hundreds of soldiers and families supported Fort Irwin's annual Walk to End Domestic Violence at the Blue Track on Oct. 15. Each year, the Garrison Commander charges other leaders with signing a proclamation to promote a year-round commitment to speak up about domestic violence and be a part of the solution.
Ada Rivera is the Family Advocacy Program (FAP) and has been with the Fort Irwin program for five years. Unfortunately, she says she has not seen a good trend in cases in the last year.
"There's a peak in domestic, physical cases," Rivera said. "It's been increasing over the past year."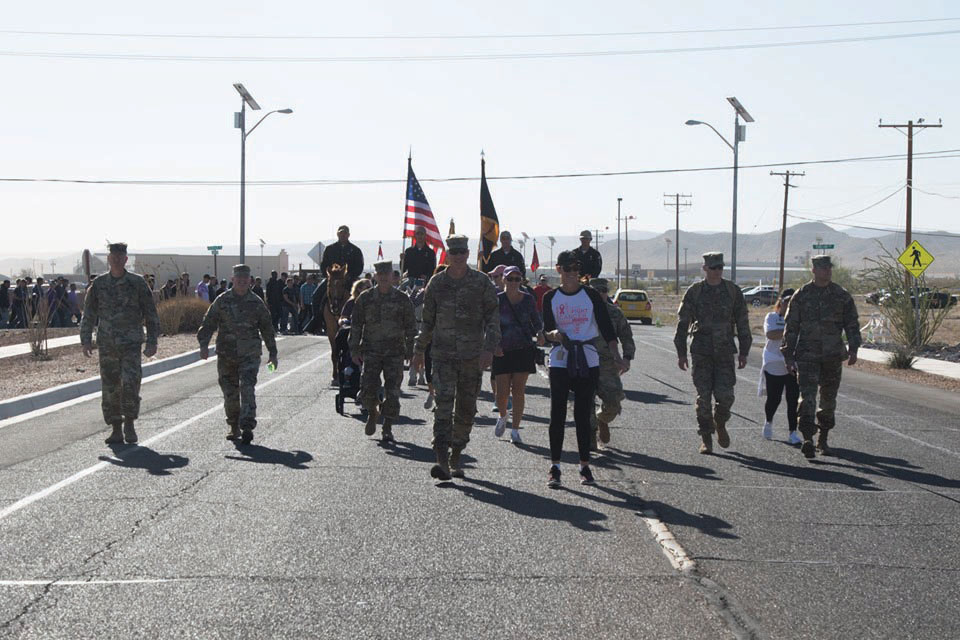 Those in need of assistance can contact the FAP office in Bldg. 181 and they will be provided with support services. Their office can also help connect participants to civilian resources that can be utilized off post.
Rivera said she agrees with how leadership has been addressing the matter.
"Commanders are being very responsive — no tolerance on domestic violence," she said. "The result is a lot of chapters and court martials."
Rivera said they assess incidents of domestic or child violence and,if the case is substantiated, the soldier must comply with treatment. It will be on his or her record for 25 years. If it's not substantiated, FAP still offers a treatment plan but it's up to the commanders to try to enforce it and she's found the commanders are strict on having the service member complete the plan.
Having a good support system, whether it's friends or family is key to success in the program.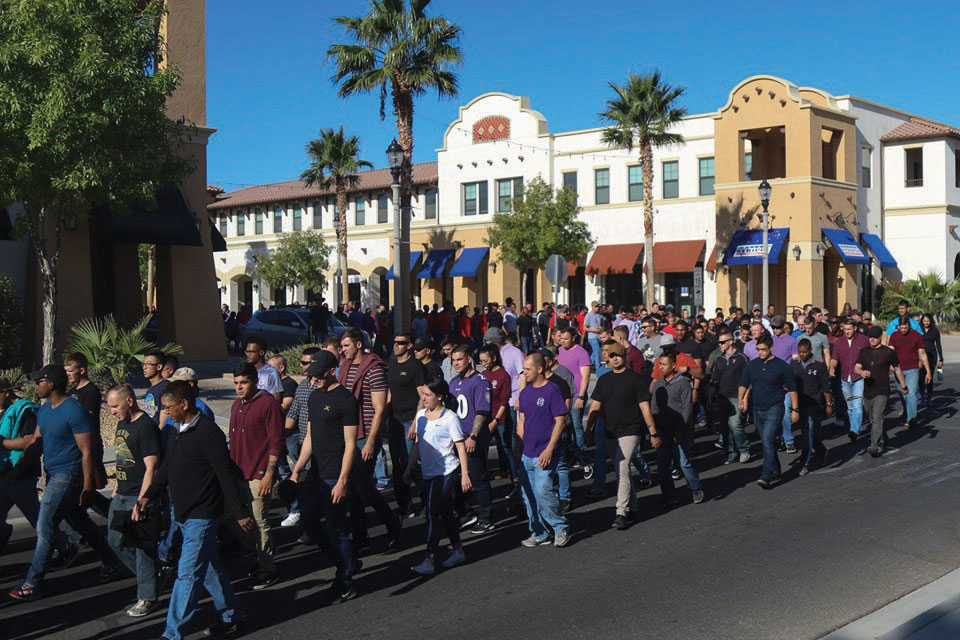 "The message of 'zero tolerance' is being enforced and if you are in the Army, you can not commit domestic violence, child abuse, sexual assault, anything like that," Rivera said. "We have a lot of resources for them (violators) and they need to know they can take advantage of these if they're having issues with their spouses."
Domestic Violence survivors, offenders, relatives, friends or coworkers can call the National Domestic Violence hotline at 1−800−799−SAFE (7233).
The hotline for the Fort Irwin Family Advocacy Program is 760-276-6792.