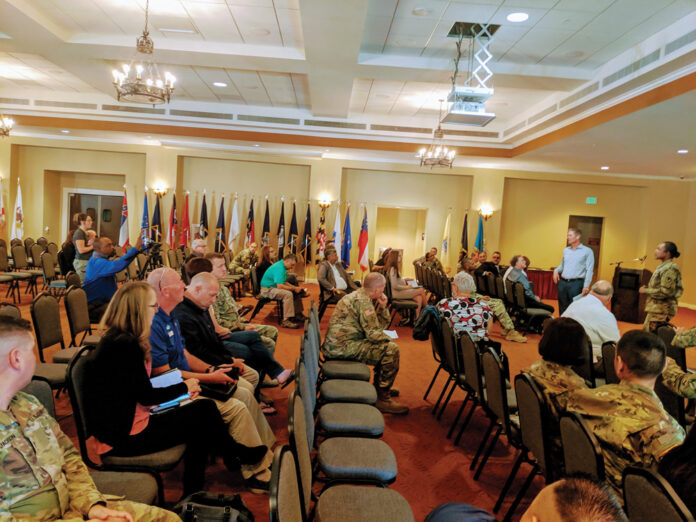 FORT IRWIN, Calif. — About 50 people came out for the monthly Community Service Council meeting at the Sandy Basin Community Center on Nov. 12. These meetings were formerly known as the Community Town Halls. These meetings have been conducted virtually-only in the past and the Garrison Commander began doing these monthly and in-person, after getting feedback from the community on the Garrison email account, irwinbestinthewest@gmail.com.
All of the Garrison directors presented information to the community, as well as resources that are available to soldiers. Each director was also available for questions, following their presentations and there were questions about fire extinguishers in homes, as well as wardrobe requirements in gyms and other facilities.
MEDDAC provided updates on the TRICARE enrollment period and flu shot availability.
All of the slides and information from the Community Service Council are on the main NTC website at home.army.mil/irwin.
They are tentatively scheduled for:
• Jan. 14, 2020
• Feb. 25, 2020
• March 24, 2020 (Housing Town Hall)
• April 21, 2020
• May 19, 2020
• June 16, 2020 (Housing Town Hall)
• Aug. 4, 2020
• Sept. 1, 2020