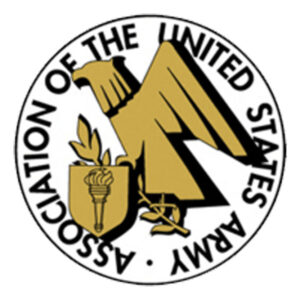 Association of the U.S. Army (AUSA) Notes
1. Not Ready Is OK
Describing the Army's new battalion commander screening process, Maj. Gen. Joseph McGee said there will be no "negative mark" against officers determined to not be ready for command. "It just says developmentally there is something you need to work on," said McGee, director of the Army Talent Management Task Force. Screening of about 800 majors and lieutenant colonels will be part of the Battalion Commander Assessment Program, which began Jan. 15 at Fort Knox, Kentucky, and will wrap up on Feb. 9.
2. Trustworthy Soldiers
A survey of trustworthiness by SafeCaution-Home.org found soldiers ranked sixth in the nation in terms of authority figures, behind paramedics, firefighters, doctors and teachers, but far ahead of judges, TSA agents and politicians. "People in positions of power were generally considered less trustworthy than people in positions of service," the survey report said. There was also a 68 percent trustworthiness rating for soldiers—the only military service included in the survey—which puts troops just ahead of judges and police as authority figures in a poll that showed 44 percent said they "feel nervous" when people in uniform are in public places.
3. AUSA Scholarships
The Association of the U.S. Army awarded more than $315,000 in national-level scholarships at the end of 2019. For 2020, the scholarship schedule is changing. Applications will be accepted from Feb. 1 until May 15, with awards announced by mid-August. You must be an AUSA member to receive a scholarship, but nonmembers may join to receive eligibility. Details on available scholarships and the application process can be found here at https://info.ausa.org/e/784783/resources-scholarships
4. Early Olympic Outlook
Modern pentathletes, Sgt. Amro Elgeziry and Spc. Samantha Schultz, have qualified for the 2020 Summer Olympic Games in Tokyo. Schultz won her spot by finishing second, and Elgeziry won his spot by finishing fifth in 2019 Pan American Games individual events in Peru. More soldiers are still competing for spots in the July 24 to Aug. 9 Olympics. Army boxer Staff Sgt. Naomi Graham, a silver medalist at the 2019 Pan American Games, should know by February if she's going to Tokyo.