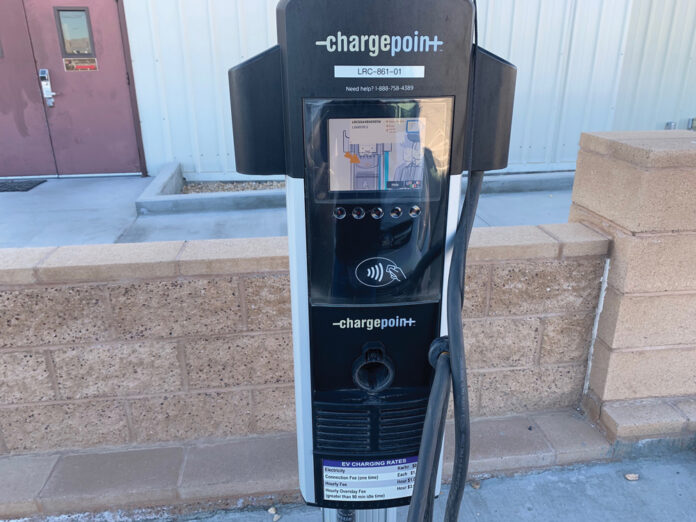 Base is pilot program for U.S. military
Here are some updates and clarifications on the Charging Stations throughout NTC/Fort Irwin.
All 32 charging stations are now operable for POVs, as well as government vehicles.
The locations listed are the only authorized locations to charge privately-owned or operated electric vehicles in the cantonment area (The cantonment area does not including the Housing area).
***Charging Station Locations***
1. Stations at 241 and 861 are working.
2. The Hospital (Building 390) has 13 dual charging station for a total of 26 charging points.
3. Building 241 (SJA building) has a single charging point.
4. Building 861 (HQ LRC) has a single charging point.
5. Building 988 (Post HQ) has two dual charging stations.
6. Building 990 (OPS Group HQ) has two dual charging stations.
***The rates are as follows:
-Electricity: $0.16 /kWhr
-Connection Fee (one time per charging session): $1.60
-Hourly Fee: $1 per hour
-Hourly Overstay Fee (Greater than 90 min of idle time): $3 per hour
Users must sign up on this site: https://www.chargepoint.com/
The charging stations are compatible with most vehicles (about 90 percent of vehicles) and are the most commonly used ones.
For questions or concerns, please contact DPW's Chris Woodruff at 760-380-4987