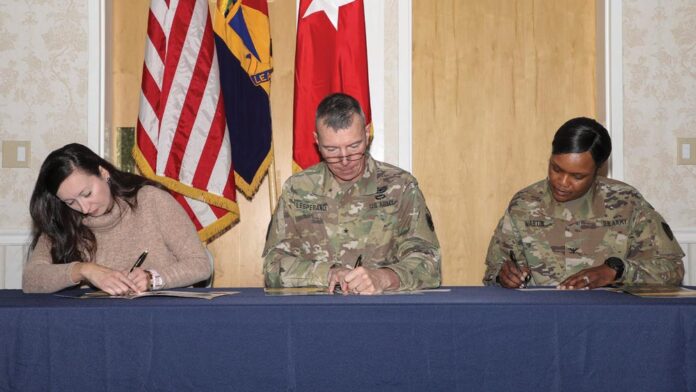 FORT IRWIN, Calif. — About 100 people attended the annual Army Emergency Relief (AER) Breakfast at Samuel Adams on Feb. 26.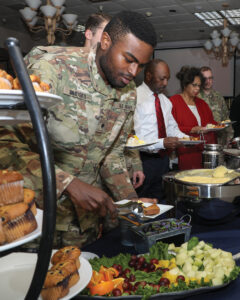 AER is the Army's own emergency financial assistance organization and is dedicated to helping the Army take care of its own. It's a private, non-profit organization established to help soldiers and their family members in emergency financial situations. The commanding general of the National Training Center, Brigadier General David Lesperance, along with the Garrison Commander, Col. Jeannette Martin and wife of the Garrison Command Sgt. Maj. Paul Fedorisin, Jessica Fedorisin, set the example by being the first on the installation to complete their donation forms and contribute to a worthy cause.
The AER contribution period for 2020 is March 1-May 15. The NTC point of contact for donations is First Lt. James Ian. You can also visit Aerhq.org. Last year, $73,000 was raised in the AER Campaign.