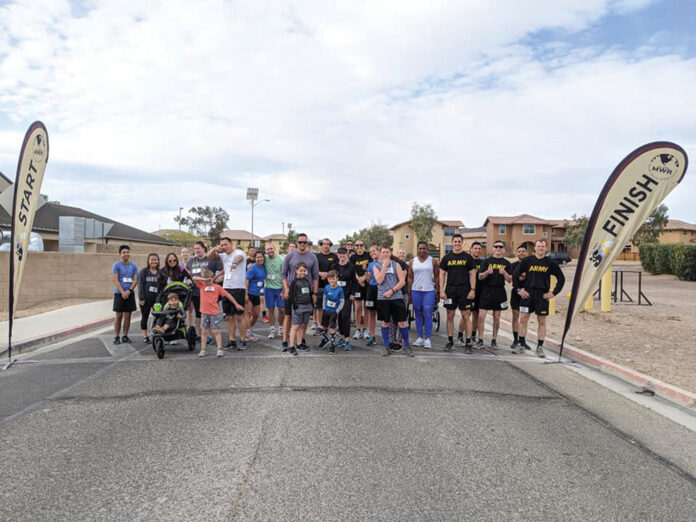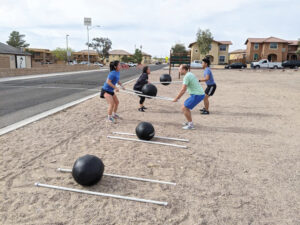 FORT IRWIN, Calif. — The Sports, Fitness and Aquatics arm of the Family and MWR hosted a Sweetheart 5K run with a twist on Feb. 29. Participants could run by themselves or compete as couples for prizes.
Runners of all ages turned out for the free event and to cheer on each other. The current rotational training unit even participated. Before couples could cross the finish line, they also had to do one, additional exercise, using bars and an exercise ball.
Medals were awarded to:
-Calvin Mehrhof and Alyson Toyama; Cindy Fons and Nathan Toyama; and Tyler Lang and Shantel Lang as the Top Three couples in 5K
-Top Three males and female in 5K
-Top finishers in youth categories, ages: 6-8, 9-11, 12-14, 15-17
Couples also received a gift card to Sam Adams. The next MWR run will be in April, so look out for the details.