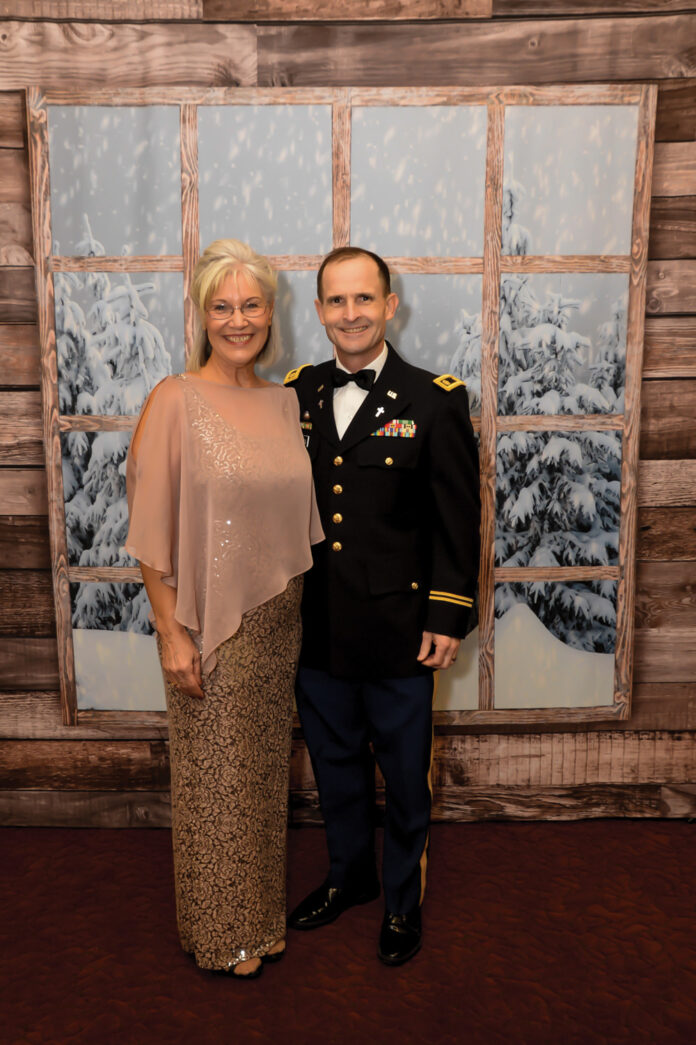 Blessings to all of you at Fort Irwin National Training Center. My name is Chaplain Kurt O'Donnell and my beautiful wife's name is Deb. She has been and is my best friend and ministry partner for the past 30 years of our marriage. We are overjoyed that the Lord opened the doors for me to minister as the first hospital Chaplain at WEED Army Community Hospital in January of 2019.  Two and a half years before that date, God impressed upon Deb and I to pursue this venture as our last ministry before retirement. We have not been disappointed over this past year and will miss everyone we had the pleasure of meeting as we join the ranks of the retired and contemplate God's next journey for us.
Fort Irwin is the best place for community and contemplation. Community is important to build working, family, and spiritual relationships; and when you add hardship to that, it bonds the community even tighter, in spite of social distancing, as we help and pray for one another.
Contemplation on the other hand is rare, because of the OPTEMPO of the military and the fast-paced life in general, as we know it with instant connection to everything and everyone. There aren't too many places where you are situationally at a distance from everything like Fort Irwin. Just driving out the gate on the road to nowhere, it seems to take hours just to go 31 miles, just to reach Highway 15. But, think about it, as soon as you reach Highway 15, you start to feel like you are on the fast track again.
Situationally, you have been given a rare gift. Contemplation gives you a chance to think about life, to think about what is really important, to think about what gives meaning and purpose to your life, and to appreciate what you have, not what you want.  Contemplation builds creativity which strengthens families and communities. Take the time to embrace this gift that God has given you at Fort Irwin and use it within the hustle and bustle of life afterwards.
One of my favorite things to contemplate is the Word of God. It gives me an eternal perspective of the world that we live in. I will end my article with one verse that has much meaning for me, and I pray that you will benefit from it also, especially during these unpredictable times.
Psalm 119:89-105
"Your Word, Lord, is eternal; it stands firm in the heavens. 90 Your faithfulness continues through all generations; you established the earth, and it endures. 91 Your laws endure to this day, for all things serve you. 92 If your law had not been my delight, I would have perished in my afflictions. 93 I will never forget your precepts, for by them you have preserved my life. 94 Save me, for I am yours; I have sought out your precepts. 95 The wicked are waiting to destroy me, but I will ponder your statues. 96 To all perfection I see a limit, but your commands are boundless. 97 Oh, how I love your law! I meditate on it all day long. 98 Your commands are always with me and make me wiser than my enemies. 99 I have more insight than all my teachers, for I meditate on your statues. 100 I have more understanding than the elders, for I obey your precepts.  101 I have kept my feet from every evil path so that I might obey your word.
102 I have not departed from your laws, for you yourself have taught me. 103 How sweet are your words to my taste, sweeter than honey to my mouth! 104 I gain understand from your precepts; therefore I hate every wrong path. 105 Your word is a lamp for my feet and a light on my path."