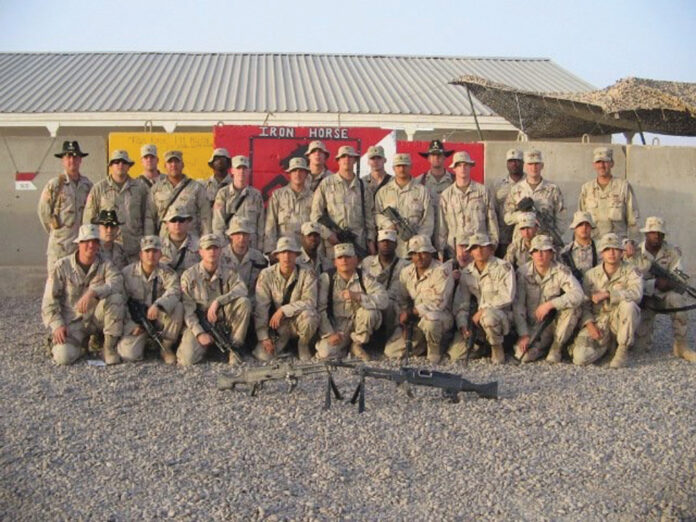 ANAHEIM, Calif. — The Anaheim Ducks, with sponsorship from the Pacific Premier Bank, recognized former Blackhorse Trooper, Dennis Ramirez, in the Anaheim Ducks vs. Ottawa Senators pre-game at their home stadium- Honda Center, Anaheim, Calif., March 10.
Staff Sgt. Dennis Ramirez served as the Platoon Sergeant of C Troop, 1st Squadron, 11th Armored Cavalry Regiment, before he retired in October 2008. He deployed to Iraq as the Platoon Sergeant of the Personal Security Detachment for 1/11's Commanding Officer at the time, Lt. Col. James Blackburn. Before Fort Irwin, he was stationed at Fort Hood, Texas, with the 8th Cavalry Regiment and at Camp Gary Owen, Korea, with the 7th Cavalry Regiment.
Over his 10-year service, Ramirez accumulated a collection of medals and ribbons. These include the Army Achievement Medal, the Army Commendation Medal, the Army Good Conduct Medal, the Korean Defense Medal, the Global War on Terrorism Medal, the Global War on Terrorism Expeditionary Medal, and the National Defense Service Medal. He also earned the Army Service Ribbon, Overseas Service Ribbon, Professional Development Ribbon, and the Army Combat Action Badge.