FORT IRWIN, Calif. — The winners of Fort Irwin's Soldier and Non-Commissioned Officer of the Year competition were announced on Facebook live on June 25. Staff Sgt. Joshua J. Jordan from 916th and Spc. Don Pedro F. Silva from the Operations Group won their respective titles and will proceed to represent the National Training Center and Fort Irwin at the U.S. Army Forces Command level this year.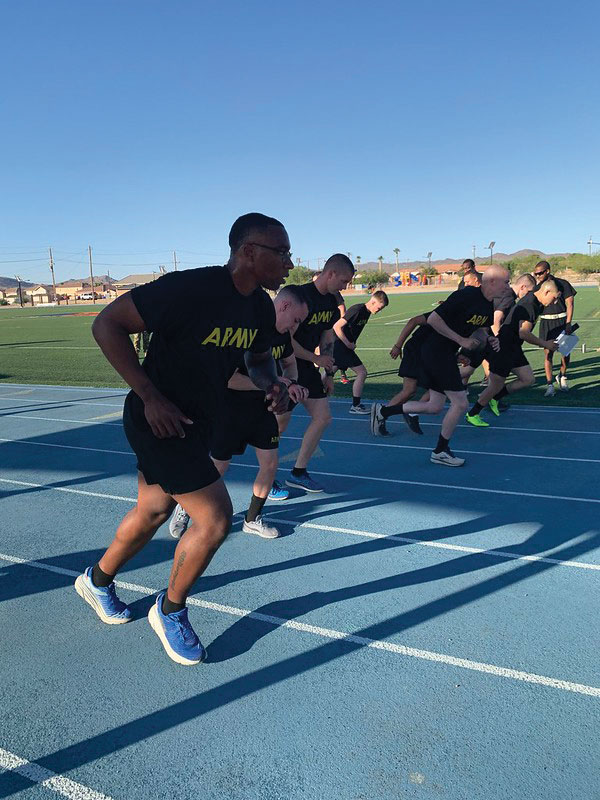 "I'm very excited," NCO of the Year, Jordan, said. "I am proud of my leadership, I'm proud to represent my unit, battalion and brigade at this level. I'm excited for FORSCOM."
Jordan, who wants to join 160th Special Operations Regiment, credits his success to his First Sergeants in his unit, Sgt. Maj. Campanella and Sgt Maj. Santos, with preparing him with drills including physical training twice daily and mock boards three times a week, to help him stay calm and relaxed.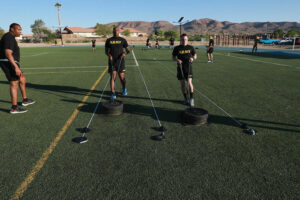 "I feel honored to represent the Operations Group," the Soldier of the Year, Silva, said. "I worked hard. I prepared by studying with Staff Sgt. Diaz daily and by doing physical training twice a day."
Silva who wants to go to Airborne School said competing in this competition will help you prepare for promotion boards.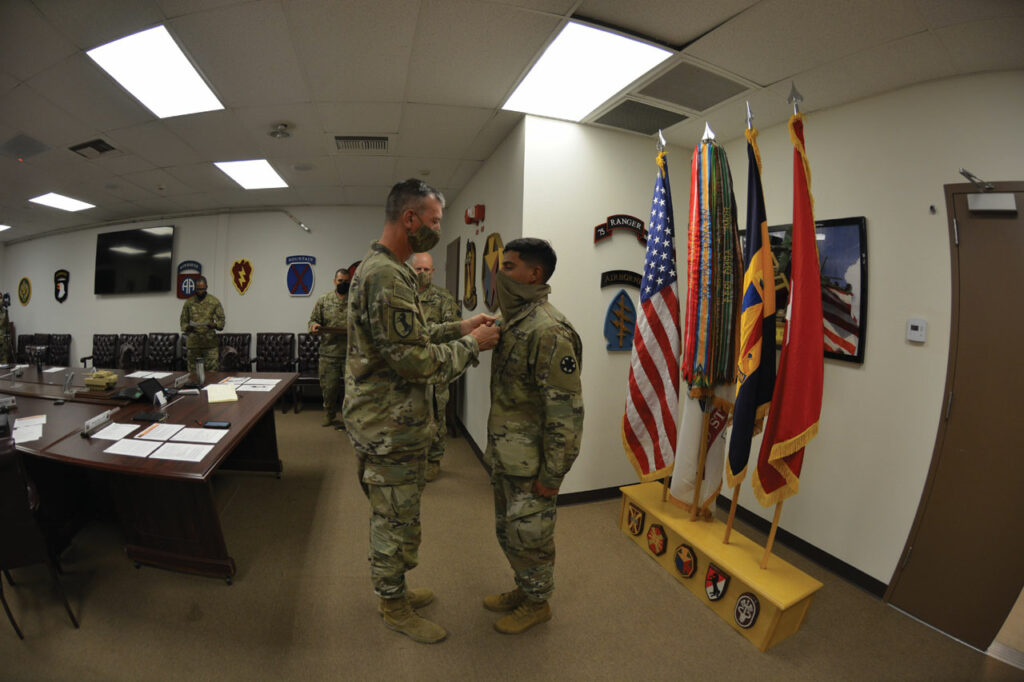 The Soldier of the Year and Non-Commissioned Officer (NCO) competition kicked off on June 23, with the Army Combat Fitness test (ACFT) and ended with a board which challenged soldier's intellectual competences. 
"With U.S. Army Forces Command (FORSCOM) not being able to bring everyone together, they are doing a virtual board," Sgt. Maj. Anthony Valdez, the overseer of the Competition, said. "We are mirroring what they are doing. Last year, we did 10-15 events across a two-day period. This year it's a three-day event with the packet submission, the board, and the ACFT."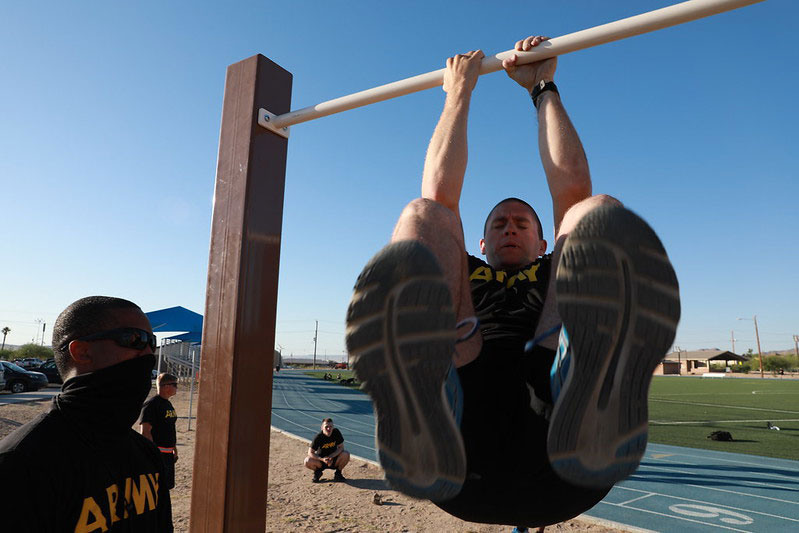 All competitors agreed that training for this event was challenging with gyms being closed for a portion of the season due to COVID.
"I've been training for this competition for several months, approximately six days a week, sometimes multiple times a day in preparation for this competition," Staff Sgt. Saul Diaz a competitor who represented Fort Irwin in 2019 at the FORSCOM level said.
Contenders first announced their presence with a booming knock on the Sergeant Audie Murphy Conference room where the board of Sergeant Majors were readied to interview. Soldiers would then march in, about-face and wait for instruction.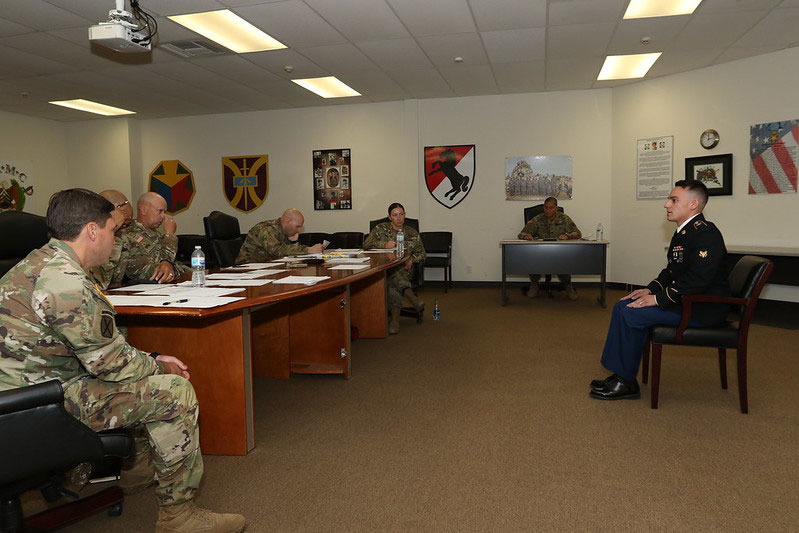 Command Sgt. Maj. Matthew Lowe and four other Sergeant Majors tested competitors on their basic skills and knowledge. The Sergeants Majors board asked competitors to introduce themselves and share what their goals and aspirations are. Soldiers were challenged to recite portions of the NCO Creed and quizzed on their knowledge of current events and Army skills.
"Waiting on the board results was the hardest part," Jordan said. "Whether you win or lose, this prepares you to do better."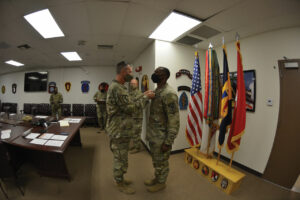 Lowe said leaders are proud of the soldiers' dedication displayed throughout the competition and are equally as proud to have the soldiers representing the NTC at the FORSCOM level in August.
"The NCO and Soldier of the Year competition is very significant, because the Soldiers and NCO's who participated in this event have demonstrated the highest level of proficiency, unequaled physical and mental toughness, and impeccable leadership skills," he said.
Valdez said that the competitors represent the 11th Armored Calvary Regiment (ACR), the 916th Support Battalion Brigade (SPT BDE), operations group (OPS Group), the U.S. Army Garrison (USAG) and U.S. Army Medical Command (USAMC).
Other competing soldiers included Staff Sgt. Brian S. Schrader from 2-11th ACR, Spc. Alexander W. Byrd from RSS 11th ACR, Spc. William E. Roberson III from B co 229th 916th, Staff Sgt. Saul Diaz from OPS GRP, Spc., Sgt. Joseph R Stubbs from USAG and Spc. Michael G. Paolini from USAG.
The winners of the Soldier of the Year and NCO Competition will represent The National Training Center and Fort Irwin at the U.S. Army Forces Command competition later this year.