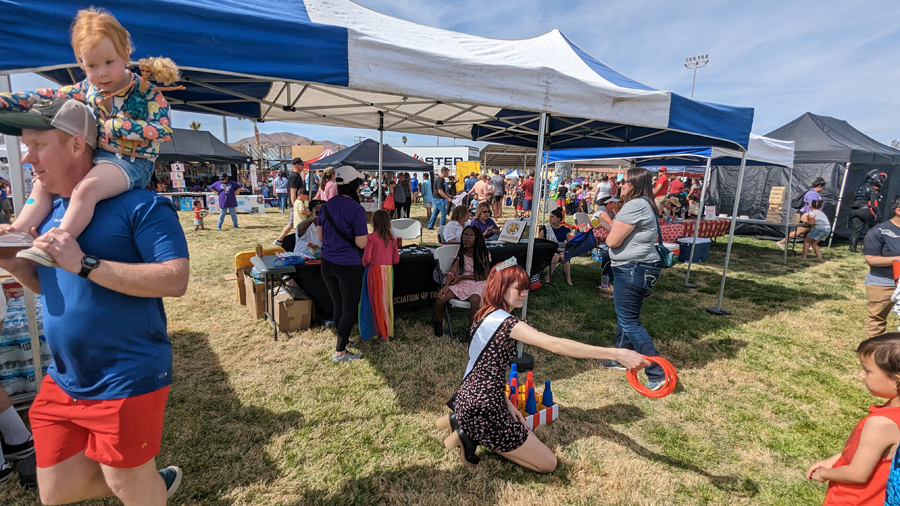 The National Training Center and Fort Irwin, Calif., hosted its annual Spring Fling event to celebrate Month of the Military Child April 9, 2023.
Since the creation of Month of the Military Child in the mid-1980s, every April the Department of Defense joins national, state and local government, schools, military serving organizations, companies and private citizens in celebrating military children and the sacrifices they make.
Lisa Fuga, the special events coordinator with Fort Irwin's Directorate of Family and Morale, Welfare and Recreation, coordinated the event along with other departments from the organization.
According to Fuga, more than 5,000 Soldiers and family members attended the celebration.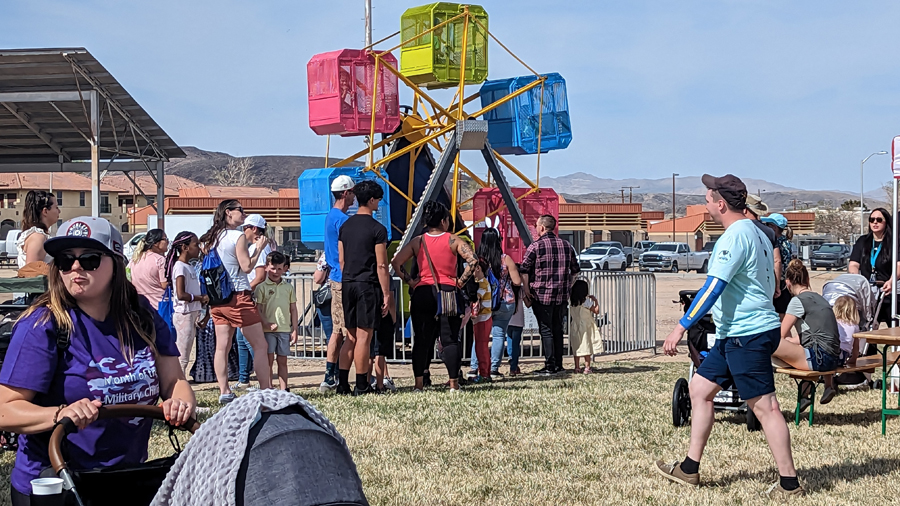 Twenty informational booths and 18 home-based businesses and vendors lined Army Field, providing food, goodie bags and useful information about water conservation, recycling, and other Fort Irwin programs.
The Villages of Fort Irwin provided carnival rides, a funhouse and six midway style booths with carnival games for all ages.
"We were so thrilled to be a part of the event again this year," said Cherry Langston, marketing manager at The Villages of Fort Irwin. "Seeing all our friends, colleagues and residents smiling and having a great time brings us all closer together."
The Los Angeles Rams also participated in the event by bringing out their inflatables and staff members from the team, including Mo Streety, the head of football development.
"We enjoy any opportunity we get to engage our youth and especially our military kids," Streety said.
Soldiers with Fort Irwin's Better Opportunity for Single Soldiers ran a dunk tank where senior leaders across the installation volunteered to get dunked, including Col. Jason Clarke, garrison commander of Fort Irwin.
"This year's month of the military child celebration was one of the largest events I think Fort Irwin has had since COVID," said Clarke. "Our kids are an important part of our community and we wanted to ensure they had the best time possible."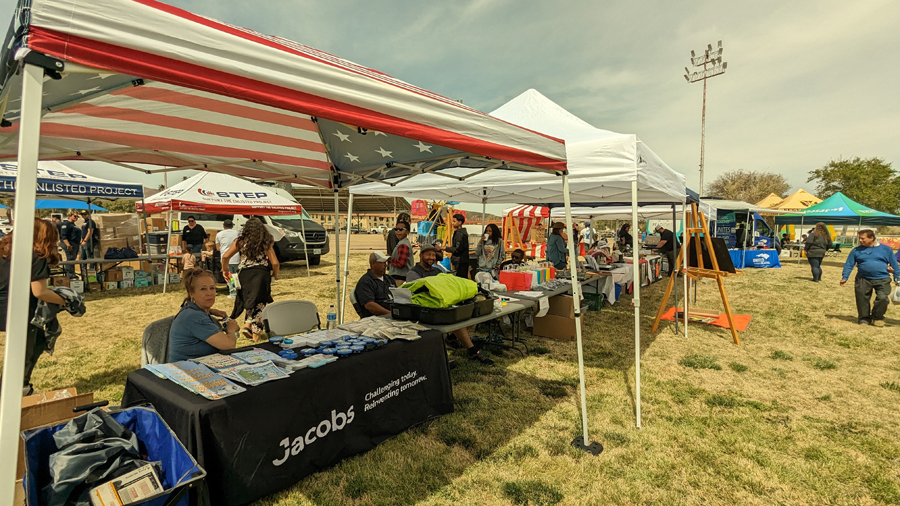 As the father of four girls, Clarke said he knows firsthand the sacrifices our military children make.
"I think we can all agree, we can never do enough to ensure our children feel valued," Clarke said. "I want to thank DFMWR and our partners for making this a special event for our children and the entire community."
This year's event was sponsored by The Villages at Fort Irwin, the National Training Center chapter of the Association of the U.S. Army, United Services Automobile Association, Military & Civilian Spouses' Club of Fort Irwin, Support the Enlisted Project, L.A. RAMS, Salamasina & Co., Humble Homes, High Desert.